Stand up for the facts!
Our only agenda is to publish the truth so you can be an informed participant in democracy.
We need your help.
I would like to contribute
Scott Maddox is a "lobbyist."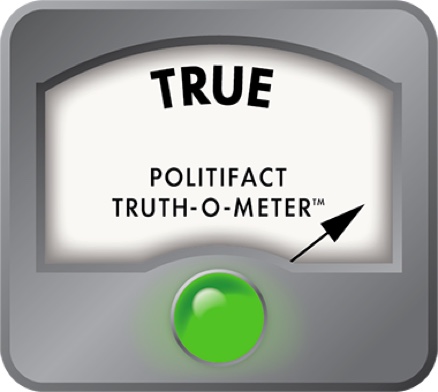 Adam Putnam calls Scott Maddox the 'L' word -- lobbyist
U.S. Rep. Adam Putnam has taken to labeling his possible Democratic opponent for agriculture commissioner a lobbyist.

[Insert shrieks and gasps here].

In fact, Putnam's campaign called Democrat and former Tallahassee Mayor Scott Maddox a "lobbyist bottom feeder," in a May 4, 2010, statement.

Responding to news that Maddox's Tallahassee law firm had sued British Petroleum as a result of the oil spill growing in the Gulf of Mexico, Putnam campaign manager Trey McCarley said:

"When in doubt, sue. As a result of his multiple losing campaigns for 3 of Florida's 4 available Cabinet positions, Scott Maddox has confused job descriptions for the one he's running for this time. While oil continues to pour out of the earth at a rate of 210,000 gallons per day, Scott Maddox runs to the courthouse to sue someone, anyone, in a desperate attempt to make money from misery.

"The job of the Commissioner of Agriculture is to solve problems, to reduce our dependency on countries who hate us with homegrown crops that fuel our cars and power our homes and businesses. Once again Scott proves he's a lobbyist bottom feeder running for a job he knows little about and cares for even less."

In a separate item, we're checking a claim that Maddox lost campaigns for three available Cabinet positions. In this item, we're going to see if Maddox is indeed a lobbyist, and if so, who he has represented.

Putnam's campaign provided PolitiFact Florida with links to the state's online lobbyist registry. A lobbyist, for reference, is someone who attempts to influence the policy decisions of public officials on behalf of a client or interest.
State lobbyists are required to register with the Florida Legislature each year and must file quarterly compensation reports listing clients and compensation ranges.
Maddox registered as a lobbyist with the legislature in 2009, listing three clients -- the Leon County School Board, the Jacksonville Police and Fire Pension Fund and the Wakulla County Board of County Commissioners.

Corresponding compensation reports from 2009 said those groups paid Maddox and his firm, Governance Inc. (it's also called Governance Services LLC), between $20,004 and $69,997 for lobbying services from Jan. 1-June 30. Maddox's name was removed as a Governance Inc. lobbyist in compensation reports starting July 1.

Screven Watson, a Maddox adviser, said Maddox's work for the school board was to help get additional per-pupil funding while the police work was to protect police officer's pension plans. Watson said Maddox's work for Wakulla County was to fight proposed cuts in library funding to better Wakulla Springs.

"If you want to call that bottom feeding, then have at it," Watson said.

Maddox founded Governance, Watson said, but now is only a part owner in the consulting and lobbying business. Maddox's name and biography are listed on the Governance Inc. website.

There are other instances of Maddox working as a lobbyist.

In 2009, he visited several north Florida counties, asking elected officials to hire Governance to help counties fight for federal stimulus dollars.

In 2008 and 2009, Maddox was registered as a lobbyist with Leon County. His lobbyist registration expired Sept. 30, 2009. His clients included Tallahassee apartment owner Arbor Properties, Inc., a Jacksonville energy company called Green Power Systems, developer Rockaway LLP and a company called M/A-COM Inc.

And in 2004, Maddox received $10,000 to help a client win approval for a development proposal in Leon County that was reviled by many environmentalists.

"We just hired Scott as a lobbyist to help us communicate to the government," Tallahassee developer Gordon Thames said at the time. "I thought maybe they'll listen to Scott and give him strong consideration -- maybe more so than if it was just Gordon up there." Maddox said he was a consultant for the project, not a lobbyist. Thames said he has hired Maddox on other projects.

Watson said Maddox's primary income comes from work as a lawyer, but he also has lobbied for clients when needed.

Maddox was not a registered state lobbyist during the 2010 session, state records show. And his Leon County lobbyist registration expired in September 2009.

Putnam's campaign called Maddox a "lobbyist bottom feeder." We're not touching the bottom feeder part -- you can make up your own mind based on the clients we found that were represented by Maddox.

But Maddox has made money as a lobbyist off and on for several years, representing a variety of clients. And though he's not currently registered as a lobbyist, Maddox is part owner in a firm that does state lobbying. That's enough in our minds to rate Putnam's claim that Maddox is a lobbyist True.
Palm Beach Post, "Putnam campaign rips opponent as a 'lobbyist bottom feeder'," May 4, 2010

St. Petersburg Times, Maddox worked for developer, May 19, 2005, accessed via Nexis

Adam Putnam campaign, interview with Trey McCarley, May 5, 2010

Scott Maddox campaign, interview with Screven Watson, May 6, 2010

Jackson County Floridian, "County approves money for lobbyist," Feb. 11, 2009

Leon County, registered lobbyist directory

Arbor Properties website

Green Power Systems website

Florida Legislature, lobbyist information
Browse the Truth-O-Meter
More by Aaron Sharockman
Support independent fact-checking.
Become a member!
In a world of wild talk and fake news, help us stand up for the facts.