Get PolitiFact in your inbox.
Says an investigative report concluded Ken Cuccinelli "should have been prosecuted" for disclosure violations, but Virginia's law was too weak.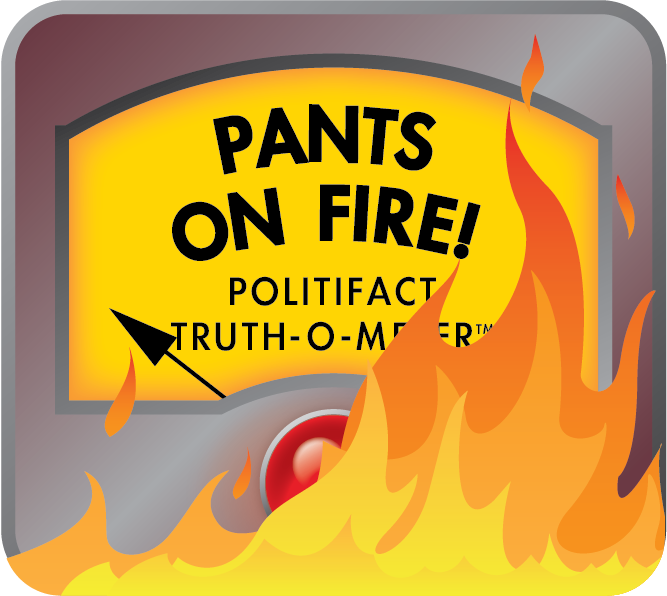 McAuliffe says ethics investigation concluded Cuccinelli "should have been prosecuted"
A special prosecutor's report concluding that Attorney General Ken Cuccinelli did not violate state disclosure laws by neglecting to report political gifts was hotly contested on July 20 during the first debate between Virginia's gubernatorial candidates.
Democrat nominee Terry McAuliffe said that Cuccinelli, the GOP nominee, was not vindicated by the findings.
"If you read the report, which I have done, it says the attorney general should have been prosecuted, but Virginia laws are insufficient," McAuliffe said.
"That's absolutely wrong," Cuccinelli injected.
A minute later, Cuccinelli got his turn to respond fully. "So much of it is inaccurate, where do I begin? he said of McAuliffe's claim. "I'll let the fact checkers take care of it."
So, let's begin.
At the center of the disclosure controversy is Jonnie Williams, chief executive of troubled dietary supplement company Star Scientific. Williams gave at least $140,000 in gifts and loans to Gov. Bob McDonnell's family, many of which were not reported on state disclosure forms filed by McDonnell.
Cuccinelli announced this spring that he had omitted $12,000 in gifts on disclosure forms he filed between 2009 and 2012, saying it was an oversight. Of the gifts, about $5,000 came from Williams, who gave the attorney general a trip to New York aboard his private jet, a catered Thanksgiving dinner and vacations at Williams' Smith Mountain Lake home.
Amid criticism from Democrats, Cuccinelli in April appointed Richmond Commonwealth's Attorney Michael Herring to investigate whether Cuccinelli had violated state disclosure laws.
Herring, in a nine-page report released on July 18, wrote "our investigation finds no evidence" that Cuccinelli violated any laws or intentionally failed to disclose the gifts.
Contrary to McAuliffe's statement, the report does not say Cuccinelli "should have been prosecuted but Virginia laws are insufficient." The report does not mention the word "prosecute" and it offers no opinion on the strength or weakness of the state's disclosure laws.
McAuliffe, after the debate, was asked to pinpoint language in the report verifying his claim. He offered nothing specific. "Well, that's my analysis of the report," he said.
Our ruling
McAuliffe said the ethics report said Cuccinelli "should have been prosecuted, but Virginia laws are insufficient."
There is nothing in the report that remotely supports McAuliffe's claim. To the contrary, the report concludes Cuccinelli did not violate any laws.
McAuliffe's hyperbolic statement is not only wrong, it defies any reasonable reading of the report. We rate his comment Pants on Fire.
Comments by Terry McAuliffe and Ken Cuccinelli, Gubernatorial debate, July 20, 2013 (at 1 hour, 24-minute mark on video).
Michael Herring, Report on whether Cuccinelli violated ethics laws, July 18, 2013.
Richmond Times-Dispatch, "Report says AG broke no laws," July 19, 2013.
Browse the Truth-O-Meter
More by Warren Fiske
Support independent fact-checking.
Become a member!
In a world of wild talk and fake news, help us stand up for the facts.