Stand up for the facts!
Our only agenda is to publish the truth so you can be an informed participant in democracy.
We need your help.
I would like to contribute
"What concerns me is there is only two sentences that have been written about minority business."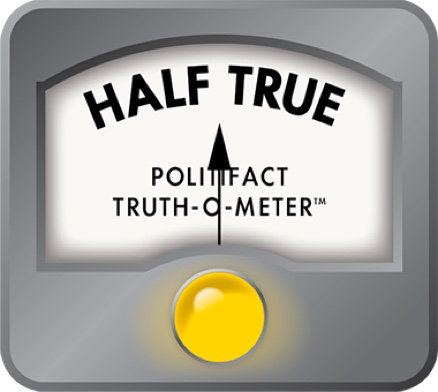 Statement on stadium, minority businesses short on info
The Atlanta Falcons may not have made it to the Super Bowl this year. But their future is potentially brighter than ever. Team owner Arthur Blank* is pushing for a new $1 billion retractable-roof stadium to be built in downtown Atlanta in time for the 2017 NFL season.

The Georgia World Congress Center Authority -- which owns the Georgia Dome, where the Falcons currently play, and would own the new stadium -- agreed to a framework for a deal in a nonbinding term sheet. That term sheet will provide the foundation for more negotiations later on any binding agreement between the GWCCA and the Falcons.

Left to be decided is who pays for the project. The latest funding plan has the Falcons contributing most of the money for construction, along with an upfront public contribution of $200 million paid through bonds issued by Atlanta's economic development agency. The bonds would be backed with hotel-motel tax money.

While those negotiations continue, state Sen. Vincent Fort , D-Atlanta, questioned another part of the project: minority business participation. "What concerns me is there is only two sentences (in the term sheet) that have been written about minority business," Fort said in a Twitter post earlier this month.

We wondered whether Fort's comments about the 24-page document were correct and what this meant for the project.

The term sheet for the stadium project is available on the Georgia World Congress Center website. On page five of the term sheet under a category titled "Additional Considerations," the first of four bulleted items addresses minority businesses.

"The Falcons and GWCCA will adopt a M/WBE participation program to be included in design and construction contract requirements pursuant to all applicable and/or customary governmental M/WBE requirements or guidelines."

The one-sentence item is three lines long, so Fort is mostly correct on the simple logistics of the statement. But he appears to have a larger concern.

The federal government requires state and local governments to implement the federal disadvantaged business enterprise program if they receive federal money for transportation projects. The program is meant to level the playing field for businesses that are disadvantaged because of income or other factors when competing for federal dollars. Many state and local governments also establish their own programs for disadvantaged or minority and women-owned businesses in sectors outside transportation, and they set goals for contracts awarded to those businesses.

PolitiFact Georgia submitted questions to the GWCCA about disadvantaged business participation in the stadium project. In a detailed response, the authority's chief operating officer said that records on that information did not exist.

But the details are almost sure to be outlined in the final contract before any work is done, said Lloyd Atkins, a consultant in the minority business development office of the University of Georgia's Small Business Development Center.

"These minority and disadvantaged business participation goals are usually established early on because if not framed in the legal parameters of a contract there is no incentive to reach the goals," Atkins said.

With the proposed stadium's probable public-private partnership, a lot of the push for minority participation will be "political will," Atkins said, with adherence to any goals set possibly monitored by the city of Atlanta's contract compliance office. (PolitiFact Georgia asked that office about any involvement in the project but received no response.)

Since Fort's tweet and subsequent comments to PolitiFact Georgia, some members of the Atlanta City Council this week have lobbied for about 30 percent of the stadium work to be completed by minority contractors. Falcons executives said there will be an "equal opportunity employment commitment" at every stage of the project.

The GWCCA's administrative policies and procedures for procurement of supplies, equipment, goods and contractuals services states: "It is the Authority's policy to affirmatively encourage and solicit participation with respect to purchases of goods and services by qualified business enterprises to include disadvantage business enterprise (W/MBE) Women and Minority Business Enterprise."

Although the Falcons stadium term sheet is one very early step in the process, Fort said the brevity of the statement did not bode well for the participation of minority businesses in the project. "In a state with such a sorry history of using African-American vendors, I was not comfortable with 'a wink-and-a-nod, trust me approach,' " Fort said.

Fort pointed to last year's audit of the Georgia Department of Transportation's disadvantaged business enterprise program. That audit -- publicized during the campaign for a regional transportation sales tax -- found that the state agency had fallen below its targets for awarding contracts to minority and/or women-owned businesses that met the federal definition of disadvantaged. Between 2009 and June 2011, the Transportation Department awarded eligible firms owned by African-Americans just 2.4 percent of its contracts even though those firms make up 14.1 percent of all companies available to perform construction and engineering work. Women owned-businesses received 8.4 percent of the work, and Hispanic-owned firms received 1.1 percent.

After the audit, the Georgia Department of Transportation increased its existing targets for awarding contracts to minority and women-owned disadvantaged firms. And Fort used the numbers as part of his campaign against the regional transportation sales tax.

When the Georgia Dome was built in the early 1990s and opened in 1992, disadvantaged businesses accounted for 20.7 percent of the contracts, valued at $36.8 million. The total value of construction related contracts on the Dome was $177.8 million, according to information provided by the GWCCA. Removing two sole-source contracts from the available construction work increased the disadvantaged business participation to 23.6 percent.

Under the federal definition, white, male-owned businesses can qualify as disadvantaged if they meet certain criteria including personal net worth of the business owner.

Fort said the current term sheet that lays out nonbinding terms approved for the new stadium contains only two lines dealing with minority business participation. He uses this brief mention as a reason to be leery of the state's promise to carry out minority participation promises.

A simple look at the term sheet shows that Fort's statement is correct. But the explanation doesn't stop there. Already City Council members are pushing for specific minority business participation goals, and whatever goals are set are likely to be included in the final contract before any construction work has begun. Because the details are not yet complete, it is impossible to make inferences on what the goals would be.

Fort's statement is  partially accurate but needs a lot additional information.
We rate his statement Half True.

*Arthur Blank is on the board of directors of Cox Enterprises, whose media holdings include The Atlanta Journal-Constitution.
Sources:

Georgia World Congress Center, Atlanta new stadium project term sheet, December 2012

Phone interview, state Sen. Vincent Fort, Feb. 8, 2013

Procurement policies, Georgia World Congress Center, received via email, Feb 18, 2013

The Atlanta Journal-Constitution, "Non-binding terms approved for new Falcons stadium deal," D. Orlando Ledbetter, Dec. 10, 2012

The Atlanta Journal-Constitution, "Fairness, inclusion lacking in TSPLOST," Sen. Vincent Fort, July 24, 2012

The Atlanta Journal-Constitution, "NAACP asks feds to investigate Georgia DOT," Aaron Gould Sheinin, July 30, 2012

The Atlanta Journal-Constitution, "Falcons vow to be in new stadium by 2017," Feb. 13, 2013

2012 Georgia Department of Transportation Disparity Study, final report, June 15, 2012

Morris News Service, "Georgia DOT to set contract targets of 10 percent minority, 5 percent women," Walter C. Jones, June 20, 2012

Phone interview, Lloyd Atkins, consultant, University of Georgia Small Business Development Center, Feb. 21, 2013

The Atlanta Journal-Constitution, "Atlanta Falcons stadium debate continues at City Hall," Jeremiah McWilliams and Tim Tucker, Feb. 20, 2013
Browse the Truth-O-Meter
More by Janel Davis
Support independent fact-checking.
Become a member!
In a world of wild talk and fake news, help us stand up for the facts.