Stand up for the facts!
Our only agenda is to publish the truth so you can be an informed participant in democracy.
We need your help.
I would like to contribute
"This would be the largest casino in the United States."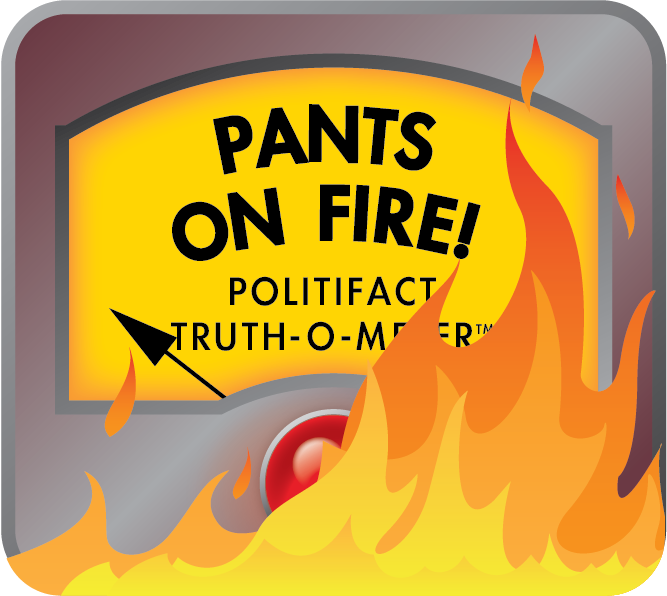 Would a proposed casino in Wood Village be the country's largest?
One of the priciest state measure campaigns this fall will be over a proposed private casino in Wood Village in population-rich Multnomah County.Supporters of the state's first non-tribal casino say it would provide money for schools as well a nearby entertainment center for the family. A similar idea failed with voters two years ago.

A coalition of critics calling itself the It's Still a Bad Idea committee called an inaugural press event on Monday to denounce what it calls a "slick campaign" by casino advocates to "mislead voters," according to a press release. The campaign is funded largely by Oregon tribes, which operate their own casinos and could lose money to the private venture.

At the event, campaign spokeswoman Cynara Lilly told reporters that The Grange, as it's called, "would be the largest casino in the United States."

Really? In little old Wood Village? That didn't sound right. Maybe it would be the largest in Oregon, but we knew enough about mega-casinos to know that sounded overblown.

First, we checked with Lilly, to make sure we had quoted her correctly. We had, but she wanted to make a clarification. "I did mis-speak," she said to PolitiFact Oregon. "Technically, this would not be the largest casino in the United States. It would be the second largest. It would be the largest in the West."

She specified not square footage, but the number of slot machines and gambling tables. That still sounded on the high side. The Grange proposes a 130,000 square-foot casino with 2,200 slot machines and 100 gambling tables. That would top the number of video slot machines at Oregon's largest tribal casino -- the Grand Ronde's Spirit Mountain Casino-- but 2,200 is pretty much the norm for the big players in Las Vegas. So what gives?

And here's where we get to the fine print.

The Grange developers have a business plan for a casino with 2,200 slot machines and 100 card tables, but the language in Measure 83 would allow for up to 3,500 slot machines and 150 gaming tables. (Anna Richter Taylor, a spokeswoman for Grange developers, said they will build the proposed amount as that's what the market will bear and they don't anticipate that changing.)

A 3,500-machine casino would be larger than the posh Bellagio in Las Vegas, which has more than 100,000 square feet with 2,400 slot machines. Or Mandalay Bay in Vegas, which has more than 2,000 slot machines.

But it would pale next to the Mohegan Sun in Connecticut, which has 6,000 slot machines, and the Seminole Hard Rock Hotel & Casino in Tampa, Fla., which "features more than 5,000 slot machines, 110 table games and 50 poker tables." The WinStar World Casino in Oklahoma has 500,000 square feet of "gaming floor" with about 6,700 electronic games and 76 tables. You get the point.

Many of these mega-casinos are in the midwest and in the east, so Lilly is on the rightish track when she tells PolitiFact Oregon that a Wood Village casino with 3,500 slot machines would be the largest casino on the West Coast. Certainly it would contain more than twice the floor size of Spirit Mountain Casino.

Here's the problem with that: (1) That's not what she said at the press event, which was called to counter what they call a deceptive campaign waged by casino advocates, and (2) Grange developers aren't building a casino with 3,500 video poker machines and 150 card tables.

We know! Some of you are probably thinking, how could PolitiFact Oregon be so naive? How could we be so gullible? What's to stop the private casino people from pitching a smaller casino, then building a larger one? Well, all we can say is that developers would still have to get local permits to build a casino with more slot machines and, according to one legal reading, legislators can change the statutory maximum.

In any case, casino opponents are right to call out the larger numbers in the measure. Voters should have that information. But we can't measure a proposed casino on the maximum number allowed when backers are selling a smaller number. PolitiFact Florida had the same issue in 2011 and fact checkers there went with the developer's stated number when assessing a claim about a proposed 800,000 square-foot casino in Miami.

We follow precedent and go with what the developers say, and we return to the statement.

Campaigns bear a special responsibility when making statements for or against anything. They have to have their facts straight, and they have to know what they're talking about. We understand that people sometimes slip, but campaign people can't afford to do that. Especially when they have called a press conference to counter deceptive campaigning by the other side.

Lilly said that the proposed casino in Wood Village would be the largest in the country, which is not only inaccurate, but downright ridiculous. Her revised statement that the proposed casino would be the second largest in the country isn't even close to accurate either. That shows a reckless disregard for accuracy.

We rate the statement Pants on Fire.
Interviews with Cynara Lilly, spokeswoman, It's Still a Bad Idea, Sept. 10, 2012
Interview with Anna Richter Taylor, spokeswoman, Ballot Measures 82 and 83, Sept. 10, 2012
Interview with Stacey Dycus, spokeswoman, Ballot Measures 82 and 83, Sept. 11, 2012
The Grange, one-page fact sheet
Players Club Tours, "20 Biggest Casinos in the World," Nov. 16, 2011
ECONorthwest, "The Contributions of Indian Gaming to Oregon's Economy in 2009," June 24, 2011
Various casinos
PolitiFact Florida, "New Miami casino would be world's largest casino, anti-gambling group claims," Oct. 11, 2011
New York Times, "Foxwoods Is Fighting for Its Life," March 18, 2012
Interview with David Schwartz, director, Center for Gaming Research at UNLV, Sept. 11, 2012

Casino City's North American Gaming Almanac, 2012 edition
Browse the Truth-O-Meter
More by Janie Har
Support independent fact-checking.
Become a member!
In a world of wild talk and fake news, help us stand up for the facts.