Get PolitiFact in your inbox.
Says "the mandate is 71 times that a child's body will be injected with a disease" for immunizations.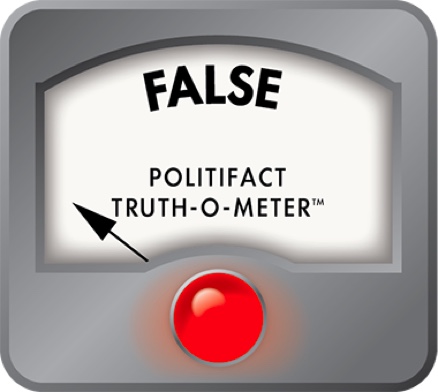 Are Oregon children subjected to 71 immunization shots, each?
The Oregon Legislature just made it harder for parents to exempt children from vaccinations required for school. This does not sit well with people -- including some lawmakers -- who say parents know best when or if their children should receive shots to protect them from whooping cough and measles.
Rep. Jason Conger, R-Bend, voted no on Senate Bill 132. He spoke on the floor about the number of mandatory shots a child must receive in the course of his or her time in school: 71 times.
"So there's 17 at preschool, child care or Head Start  enrollment. There are 19 at K through 5 grade, there are 17 in 6th grade and there are 18 in high school, well, 7th grade through high school," he said. "That's not the number of immunizations, that's the number of actual shots."
He went on to say:
"Understand that the mandate is 71 times that a child's body will be injected with a disease. It is not, clearly, something we should take lightly when balancing the parent's opinion about what is good for the child and the fact that the mandate is for 71 injections into their child's body."  
Yeah, we did a double take, too, when we heard that. Three score and 11 shots? We wanted to know if this was true.
It turns out that in citing this fantastic number Conger relied on a fact sheet, detailing which immunizations are required for the 2013-14 school year, based on the student's grade. Unfortunately for Conger, this is the same fact sheet relied on by a spokeswoman for the Oregon Health Authority, in showing why the representative's statement is not accurate.
The sheet lists the immunizations needed for a child 18 months or older entering preschool, child care or Head Start. The child would need four doses for diphtheria, tetanus and pertussis; three doses for polio; one for chickenpox; one for measles, mumps, rubella; three doses for Hepatitis B; two doses for Hepatitis A; and three or four doses against Hib disease. We count at most 18 shots.
Now, when the student enters kindergarten, or any grades 1 through 5, the child needs another immunization shot against diphtheria, tetanus and pertussis; one more shot against polio; and one more shot against the measles. We count 21 shots total.
Because, you see, the categories of immunization shots are cumulative. It's not that the child has to receive three shots to ward off Hepatitis B in preschool, and then again in kindergarten.
Let's continue. There are no new shots needed for the vaccinated child who enters grade 6. A student entering grades 7 to 12 needs to get one booster shot against tetanus, diphtheria and pertussis. We count 22 vaccination shots, at most.
These vaccinations apply to children in public school and private schools, Head Start, preschools and certified child care programs. Home-schooled students are subject to immunization requirements in certain situations. 
Separately, the Centers for Disease Control and Prevention recommends that children receive two influenza shots in the first year and a shot once a year, thereafter, wrote Susan Wickstrom, a spokeswoman with the Oregon Health Authority. There are also vaccines for pneumococcal, meningococcal conjugate, and HPV.
"But even with annual flu shots, the total of immunization injections that a child receives before high school graduation would be less than 71," Wickstrom wrote to PolitiFact Oregon.
She said it for us: Nowhere near 71 shots. The state requirements total, at most, 22 shots, including the Hib shots.
We caught up with Conger and asked him to confirm our understanding. He did and immediately owned up to his mistake. He said he just counted up the number of shots before making his floor speech.
"I was wrong about that," Conger said. "I certainly wasn't trying to distort the truth. But I was wrong about that."
Conger said his larger point remains: Government should be careful when curbing parental rights, he said. "In my view, the debate around SB 132 was about the need for legislative restraint and deference to parents generally in decisions about the welfare of their children."
We rate the statement False.
House morning floor session, June 19, 2013
Email from and interview with Jason Conger, June 25, 27, 2013
Interview and emails from Susan Wickstrom, spokeswoman, Public Health Division, Oregon Health Authority, June 24, 2013
The Oregonian, "Oregon House approves bill tightening rules for parents who opt children out of immunizations," June 19, 2013
The Oregonian, "Oregon kids must be immunized by Feb. 20 or risk exclusion from school, day care," Jan. 14, 2013
Oregon Health Authority, "Immunization Requirements for School and Child Care" (accessed June 25, 2013)
The Centers for Disease Control and Prevention
Browse the Truth-O-Meter
More by Janie Har
Support independent fact-checking.
Become a member!
In a world of wild talk and fake news, help us stand up for the facts.