Stand up for the facts!
Our only agenda is to publish the truth so you can be an informed participant in democracy.
We need your help.
I would like to contribute
Says proposal to boost teacher pension fund "puts no mandate on local government."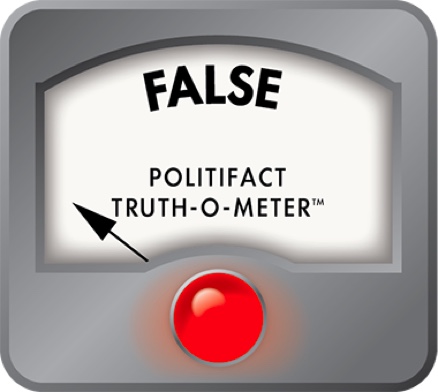 McDonnell says plan to bolster teacher pensions puts no mandate on localities
Gov. Bob McDonnell is calling on local governments to kick in $1 billion towards public teachers' retirement nest eggs over the next two years.

The initiative is part of the governor's overall plan to inject a record $2.21 billion of state and local dollars into the ailing Virginia Retirement System's pension plans for state employees and teachers.

During a December 19 speech to the General Assembly's money committees, the governor said his proposal "puts no mandate on local government, but just continues their fair share of retirement for their teachers."

We were curious whether McDonnell's plan, if approved by the General Assembly, would mandate a level of pension of contributions for local government. So we took a look.

Webster's New World College Dictionary defines mandate as "an authoritative order or command, (especially) a written one."  

In political debate, mandate is a charged word connoting an strong central government sending down dictates that erode local sovereignty and personal rights. Many conservatives, including McDonnell, have railed against mandates. McDonnell, on Jan. 16, unveiled a legislative effort to eliminate 21 "burdensome state mandates on localities" this winter.

The governor did not list pension rates on his list of local mandates. So let's look at how employer contributions for teacher pensions are set by the state.

Every two years, the Virginia Retirement System's board of trustees recommends a level of employer contribution for teacher retirement plans. For the biennial budget cycle starting July 1, VRS called for a contribution equaling 16.77 percent of the total teacher payroll for local school systems participating in the state pension plan. The governor, in presenting a two-year state budget to the legislature last month, called for a smaller contribution of 11.66 percent.

The General Assembly, while considering the state budget, ultimately sets the pension amounts that localities pay for teacher retirement.   

With that background, we called the McDonnell's office and asked this question: If the General Assembly -- which has final say on pension rates -- approves the governor's plan, why would it not qualify as a mandate on localities? We were referred to Ric Brown, Virginia's secretary of finance.

Brown's answer was that teachers are local employees. The state is not dumping a burden on localities, he said, because cities and counties already have a responsibility to pay most of the pension costs for their teachers.

Although the General Assembly can set a lower rate than McDonnell recommends, doing so won't save localities long-term money, Brown said. That's because the cities and counties ultimately have the liability to fund the pension and must pay now or pay later, he explained.

The VRS is an estimated $19.9 billion short of the assets needed to pay its projected pension liabilities over the next 85 years. One of the reasons is that legislators for decades have set pension contribution rates at lower levels than recommended by VRS.

McDonnell has said the proposal, if approved, would be "the largest employer contribution to the Virginian Retirement System in history." We checked out that statement earlier this month and rated it True.

The state does help localities with teacher retirement costs by paying its share of the Standard of Quality -- regulations that provide minimum education guidelines for Virginia public schools.
Under McDonnell's plan, localities would pay $1 billion for teacher retirement costs over the next two budget years, and the state would contribute $600 million.

"The state determines what the localities pay. This is nothing new … This is not a new mandate," said Mary Jo Fields, the director of research at the Virginia Municipal League. "The fact that we pay part of the retirement costs is not unreasonable, but the amount we pay is unreasonable. Our share it too large, but Governor McDonnell didn't invent that."

What would happen if a county or city refused to pay the pension rates set by the General Assembly?  Brown said the VRS could extract the payment by "intercepting" state aid intended for the locality.

Our ruling: 
McDonnell said his proposal to boost localities' teacher pension contributions "puts no mandate on local government."

The governor and his finance secretary justify the statement by noting teachers are local employees and, as such, it is up to localities to pay for the bulk of their retirement costs.

But the simple fact is that the General Assembly sets the rates localities pay into the state pension for teachers. If lawmakers adopt McDonnell's plan, cities and counties must make the record retirement contributions or risk losing state aid.

That sounds like a mandate to us, albeit one that started long before McDonnell became governor.

We rate McDonnell's no-mandate claim False.
Gov. Bob McDonnell, Governor's remarks to the Senate Finance, House Appropriations and House Finance Committees pages 6-7, December 19, 2011.

Webster's New World College Dictionary, definition of mandate, accessed January 16, 2012.

E-mail from Tucker Martin, Gov. Bob McDonnell's director of communications, January 17, 2012.

Interview with Ric Brown, Virginia Secretary of Finance, January 17, 2012.

Interview with Tucker Martin, January 17, 2012.

E-mail from Jeanne Chenault, spokeswoman for the Virginia Retirement system, January 17, 2012.

Interviews with Jeanne Chenault, January 17 and January 18, 2012.

Richmond Times-Dispatch, "Governor urges $2.2 billion to shore up state pensions," December 16, 2011.

Daily Press, McDonnell looks to shore up VRS with largest employer contribution in history, December 15, 2011.

Gov. Bob McDonnell, State of the Commonwealth address, January 11, 2012.

Interview with Jim Campbell, executive director of the Virginia Association of Counties, January 16, 2012.

Interview with Dean Lynch, deputy executive director of the Virginia Association of Counties, January 16, 2012.

Interview with Mary Jo Fields, director of research, Virginia Municipal League, January 16, 2012.

Interview with Jim Regimbal, principal at Fiscal Analytics, January 17, 2012.

Joint Legislative Audit and Review Commission, Review of retirement benefits for state and local government employees, December 12, 2011.


Browse the Truth-O-Meter
More by Sean Gorman
Support independent fact-checking.
Become a member!
In a world of wild talk and fake news, help us stand up for the facts.