Get PolitiFact in your inbox.
"Refugees are subject to more rigorous screening than the average tourist in the U.S."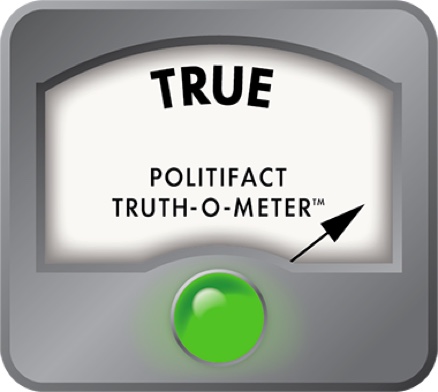 At refugee summit, Obama claims refugees in U.S. are screened more than tourists
As the Syrian civil war rages on, the refugee crisis was a major subject of debate at the United Nations General Assembly meeting in New York last month. Many nations remain suspicious of refugees from the Middle East, fearful that some may be terrorists or criminals.
In a speech to the Leader's Summit on Refugees on Sept. 20, President Barack Obama strongly pushed back against this suspicion. He made an impassioned argument for countries to increase humanitarian aid to conflict zones and accept their fair share of refugees.
"In recent years, in the United States, we've worked to put in intensive screening and security checks, so we can welcome refugees and ensure our security. In fact, refugees are subject to more rigorous screening than the average tourist," he said.
Officials at government agencies have made similar statements, saying that refugees are subject to the most intense screening of any visitors to the United States.
His claim comes at a time when politicians such as Donald Trump are casting doubt on the government's ability to vet refugees and make sure they don't pose a threat to the country.
We were interested in comparing the screening process for tourists and refugees to see whether Obama's claim is correct.
Comparing the protocols
We first looked at the Department of Homeland Security's official protocols for tourist and refugee screening, and outlined the major components of each one below:
First, travelers from 38 countries such as the U.K., Australia, and Japan can apply for the visa waiver program. This allows them to travel to the United States for 90 days or less without applying for a visa. Applicants must have passports with special security features, and need to obtain approval through the Electronic System for Travel Authorization, an automated screening system for passengers.
Visitors that don't apply for a visa waiver need to apply for a visitor's visa. Prospective visitors need to have a valid passport, resume, and photo ID in order to complete the DS-160, which is the major online nonimmigrant visa application.
They also need to pass a visa interview, where they're often asked to provide evidence of their trip's purpose. For example, a visiting scientist may have to bring a document proving that they will attend a research symposium in the United States.
The waiting time to obtain a visitor's visa depends on the traveler's country of origin, but typically takes between several weeks to several months. A visitor's visa usually lasts six months, but can be extended through an additional application process.
The listed screening process for refugees is more complicated, and frequently takes at least two years to complete. According to the White House's website, refugees are first identified, assessed, and interviewed by UNHCR, the United Nations' refugee agency.
Applicants then go through a strict screening process while still overseas. They face security checks and interviews with at least four federal agencies, such as the FBI and the State Department. The Department of Homeland Security then interviews the candidate again with specially trained officers from the United States Citizenship and Immigration Services.
Applicant's fingerprints are also gathered and cross-referenced to terrorist watch lists, and they must pass medical screenings and attend cultural orientation classes. Refugees from Syria face additional security checks and may be referred to fraud detection experts in Homeland Security. According to the State Department, around half of refugee applicants are ultimately admitted to the United States.
Obama was correct in saying that the refugee screening process is more rigorous that the tourist screening process, at least in theory. But does it always turn out that way in real life?
The risk of admitting terrorists with each process
David Martin, professor of law at the University of Virginia, told us that Obama's statement is accurate. "The procedures are not merely theoretical," he said. "DHS has worked hard to develop procedures and effective lines of inquiry specific to refugee populations, and they are fully employed."
For example, even if refugee applicants initially passes a certain stage, they face the prospect of recurrent vetting. If they provide any new biographical information in the vetting process, the entire round of security checks with federal agencies is repeated. Additionally, pending applications are constantly reviewed against terrorist databases to watch for new threats. If any potential concern comes up, the application is paused and reviewed again.
Martin acknowledges that no security screening is completely foolproof. One of the largest challenges facing refugee screening is a lack of access to government data in war-torn countries. Because the U.S. government can only work with the data it can obtain, verifying people's identities in countries where records may be missing or destroyed is more difficult.
In fact, the tourist screening process could potentially be more prone to letting terrorists in, according to Anne Speckhard, associate professor of psychiatry at Georgetown University. Of particular concern to her and other experts is the relative laxity of the visa waiver program.
"In my view the most danger of an ISIS cadre making it to the United States is the visa waiver form, so for instance, a European ISIS cadre who comes as a 'tourist' but is really a terrorist," she said. "It's hard for me to believe an ISIS cadre would expose himself to so long vetting process and wait for two years to enter the United States when it's so much easier to get here through visa waiver."
Speckhard said that the majority of Syrian refugees pose no danger to the United States and simply wish to flee repression from either ISIS or the Syrian government. She argued that some refugees are highly educated and have much to contribute.
Matt Mayer of the American Enterprise Institute told us that Obama's use of the word "average" makes his claim correct, due to the low level of screening that visa waiver applicants receive. But because refugees are coming to the United States permanently, as opposed to tourists' brief visits, Obama is making a false comparison.
Mayer said refugees should be extensively screened due to widespread problems with document fraud and verifying people's identities.
Our Ruling
Obama said, "Refugees are subject to more rigorous screening than the average tourist in the U.S."
Reviewing the government's vetting protocols confirms that refugees face a far stricter and longer process than tourists for entering the United States. The experts we consulted agreed that the refugee protocol is strictly enforced and more difficult than the screening process that tourists go through.
We rate his claim True.
https://www.sharethefacts.co/share/c81c169f-1d88-43cc-bdc0-39a481f8658a
U.S. Department of State, "Visitor visa," accessed October 10, 2016.
Department of Homeland Security, "Visa waiver program requirements," accessed October 9, 2016.
Whitehouse.gov, "Infographic: The Screening Process for Refugee Entry into the United States," November 20, 2015.
Bipartisan Policy Center, "Refugee Process, Security Screening, and Challenges: A Primer," November 20, 2015.
Email interview with James McKinney, public affairs officer for the Department of Homeland Security, October 5, 2016.
Email interview with David Martin, professor of law at the University of Virginia, October 6, 2016.
Email interview with Shelby Culbertson, policy analyst at the RAND Corporation, October 6, 2016.
Email interview with Matt Mayer, visiting fellow of Homeland Security studies at the American Enterprise Institute, October 5, 2016.

Whitehouse.gov, "Remarks by President Obama at leaders summit on refugees," September 20, 2016.
U.S. Department of State, "Background briefing on refugee screening and admissions," November 17, 2015.
Browse the Truth-O-Meter
More by Joseph Cariz
Support independent fact-checking.
Become a member!
In a world of wild talk and fake news, help us stand up for the facts.