Get PolitiFact in your inbox.
Says Sen. Rand Paul's 2011 budget "included a big cut in the CDC."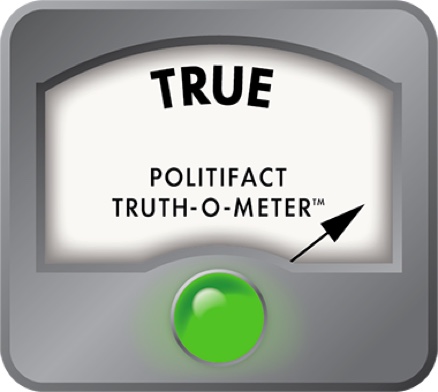 Blog: Rand Paul wanted 'big cut in the CDC' in 2011
We don't know yet if the Ebola scare will help either party or be an afterthought in the midterm elections, but liberal blogger Doug Muder argued that confronting Ebola shows that it makes sense to vote Democratic. For Muder, Kentucky Republican Sen. Rand Paul is the poster child for a distinct partisan contrast.
"Ebola points out why we need a fully funded government," Muder wrote. "When there's no immediate threat of disease, government agencies like the CDC look like bureaucratic waste. When Rand Paul put out a 'Tea Party budget' in 2011, it included a big cut in the CDC, and virtually no explanation as to how this would affect its mission."
In this fact-check, we look at whether Paul proposed a "big cut" in the Centers for Disease Control and Prevention.
Muder had blogged about Paul's budget in 2011. Back then, Muder asked how the CDC would be able to fulfill its mission if, as Paul wanted, its budget was cut by $1.165 billion.
We went back to Paul's original budget documents. One posted January 2011 called for the $1.165 billion reduction that Muder mentioned. Paul then assembled a more complete budget plan in May 2011.  It would cut the CDC budget by 20 percent from its Fiscal Year 2008 levels.
Depending on whether you include special funds to evaluate federal health programs, Congress appropriated between $6.049 billion and $6.375 billion for the CDC in FY 2008. So Rand's 20 percent reduction amounts to either $1.209 billion or $1.275 billion in cuts. That's slightly more than Muder described.
Paul wrote in his plan, "The center is often mentioned in media reports highlighting their lavish accommodations. For example, in 2005, the CDC built a conference center for $106 million, complete with large-screen plasma TVs. They also spent tens of millions of dollars on state-of-the-art anti-gravity seating for employees, as well as luxury furniture. Taxpayers can no longer afford the luxury working atmosphere of the CDC."
That budget plan remains posted on the website randpaul2016.com, Paul's Senate re-election website.
Brian Darling, a Paul spokesman, agreed that the senator has proposed these cuts in the past, but said that funding and the ability to fight Ebola don't inevitably go hand-in-hand.
"If you look closely at the CDC budget, there are funds that have been wasted on projects that have nothing to do with disease prevention," Darling said.
Darling then noted that Congress has been at least as supportive of the CDC as the Obama administration. Darling said that in an omnibus spending bill, Congress appropriated $6.9 billion for the CDC, about $240 million more than the administration requested. Darling highlighted another $88 million for Ebola in a continuing resolution bill approved in September.
However, neither action undercuts Muder's point, and Paul voted against both measures. It's important to remember that those bills doled out money across many government agencies, not specifically for the CDC alone.
Sometimes reasonable people can quibble over whether a cut is "big" or not. In this case, Paul himself called his cuts "serious" in a 2011 op-ed he penned for the Wall Street Journal.
"My proposal, not surprisingly, has been greeted skeptically in Washington, where serious spending cuts are a rarity," Paul wrote. "But it is a modest proposal when measured against the size of our mounting debt."
Our ruling
Muder said that in 2011 Sen. Paul proposed cutting the CDC budget by $1.165 billion. Budget documents confirm that. In fact, Paul's most detailed budget that year would have trimmed CDC spending by slightly more, about $1.2 billion.
While the Senate approved two broad spending measures to fund the CDC in 2014, Paul voted against both.
We rate the claim True.
Weekly Sift, 7 Liberal Lessons of Ebola, Oct. 20, 2014
Weekly Sift, Demoting the general welfare, Jan. 31, 2011
Rand Paul 2010 Campaign, $500 billion spending cuts, January 2011
randpaul2016.com, Fiscal Year 2012 budget of the U.S. government
Freedom Works, Rand Paul Introduces Five Year Balanced Budget Plan, March 23, 2011
U.S. Senate, Roll call vote, May 25, 2011
U.S. Department of Health and Human Services, FY 2010 Centers for Disease Control and Prevention budget justification, 2010
Rand Paul, Fiscal Year 2012 budget of the U.S. government, May 2011
Wall Street Journal, A Modest $500 Billion Proposal, Feb. 7, 2011
U.S. Senate, Roll call vote - H.R. Res 124, Sept. 18, 2014
U.S. Senate, Roll call vote - H.R. 3547, Jan, 16, 2014
Atlanta Business Chronicle, CDC wins in budget deal, Jan. 17, 2014
Email interview, Brian Darling, senior communications director, Sen. Rand Paul, Oct. 27, 2014
Browse the Truth-O-Meter
More by Jon Greenberg
Support independent fact-checking.
Become a member!
In a world of wild talk and fake news, help us stand up for the facts.