Stand up for the facts!
Our only agenda is to publish the truth so you can be an informed participant in democracy.
We need your help.
I would like to contribute
"Semi-automatic weapons, whether pistol or rifle, were designed for use by the military on the battlefield."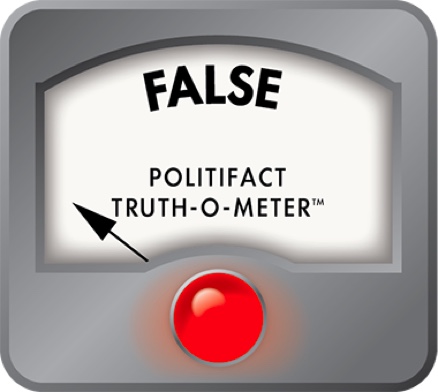 Providence City Council resolution claims semi-automatic weapons are designed for military use
In the wake of the deadly school shootings in Newtown, Conn., the Providence City Council passed a resolution calling for "a ban on the sale, use, and possession of all semi-automatic firearms within Providence."

The Jan. 3 resolution, approved on a 8-6 vote with one abstention, begins with a preamble, outlining a variety of claims about gun violence to support a ban.

It opens with 14 "Whereas" statements, beginning with the definition of a semi-automatic firearm as "a weapon that fires, extracts, ejects and reloads once for each pull and release of the trigger." (By contrast, fully automatic weapons continue to fire as long as the trigger is being pulled.)

But it was the second statement which caught our attention. It says, "Semi-automatic weapons, whether pistol or rifle, were designed for use by the military on the battlefield."

There is no doubt that some of the semi-automatic weapons sold to consumers these days are either very close to those used by soldiers or designed to have the characteristics of military weapons. It's one of their selling points. For example, Bushmaster M4-type carbines are advertised as having a "distinctive military barrel profile." The company says its products are used "by the military of more than 50 countries worldwide."

But we also know that other weapons, such as many hunting rifles, meet the definition of semi-automatic. So we wondered whether it's accurate to say that all semi-automatics were really designed for military use.

We contacted the City Council's majority leader, Seth Yurdin,to see what evidence he had.

He wrote back in an e-mail that, "Semi-automatic weapons as a class were designed for the battlefield. Why? Semi-automatic weapons are efficient at killing as many people as quickly as possible."

After listing several different types of weapons used in mass shootings, Yurdin said, "Yes, there may be particular semi-automatic weapons that have not been designed to win military bids, but the point is that semi-automatic weapons are designed to be efficient killing machines."

We tried unsuccessfully to contact several manufacturers about the histories of their products, but they did not respond.

But four experts with whom we did speak said the statement in the City Council resolution is wrong because many semi-automatic weapons -- from the very first to those in use today -- were not designed for war.

William Fowler, distinguished professor of history at Northeastern University, in Boston, said semi-automatic weapons "are not necessarily military. Shotguns, for example, can be gas operated," utilizing gas from the discharge of one round to push the next round into the chamber, ready for the trigger to be pulled again.

Going back to the beginning, the first design of a semi-automatic rifle was unveiled in 1885. American gunsmith John Moses Browning crafted the first semi-automatic shotgun in 1902. By 1910, Winchester, Remington and others were making semi-automatic sporting rifles.

When they were first manufactured, "a lot of time the semis were intended for use by the general public," said Frank Hanner, director of the National Infantry Museum in Fort Benning, Ga. "These were pocket pistols and different things, what we would consider to be a Saturday night special today. A lot of these were intended for protection on the street."

"The semi-automatic system was NOT specifically developed for the military," said Richard Colton, a historian at the Springfield Armory in Massachusetts, who cited the semi-automatic pistols that came out in the 1890s, many of them made in Germany, that were supposed to be for personal use.

David Stieghan, U.S. Army Infantry branch historian at Ft. Benning, said, "Semi-automatic weapons such as shotguns and .22 caliber hunting rifles had already been in existence for 40 years" before the U.S. military became the first to adopt them.

"The initial push was to manufacture them for hunting, and home defense and self-defense, because very few in the military cared about them until after World War I," he said.

Why didn't the military embrace them earlier?

"They were difficult to machine and manufacture in a way that was inexpensive, and they were not amenable to use in the trenches of World War I," said Stieghan. "With all the mud, dirt, water and everything else, they were just not reliable enough."

And what about weapons for sale today?

Stieghan said the vast majority of semi-automatic firearms available to the public were never designed for -- nor offered for sale to -- the military.

"There are all sorts of semi-automatic weapons that are unacceptable [to the military] because they're not rugged enough and they don't have the long-range and accuracy that the military would require," he said. "They are designed specifically for consumers."

Our ruling

The Providence City Council, in a resolution approved earlier this month, asserted: "Semi-automatic weapons, whether pistol or rifle, were designed for use by the military on the battlefield."

The military and gun experts we consulted told us that history tells a very different story.

The military did not embrace the weapons until decades after they were developed.

Even today, there are many semi-automatic weapons available to consumers that were not designed for battlefield use.

Why bother with such distinctions? The contentious debate over gun control is consuming the nation. We believe it's imperative to get the facts right.

We rate the "statement of fact" in the council's resolution False.

(If you have a claim you'd like PolitiFact Rhode Island to check, e-mail us at politifact@providencejournal.com. And follow us on Twitter: @politifactri.)
E-mail, Lori Hagen, second deputy city clerk, Providence, Jan. 10, 2013

ProvidenceRI.com, "Resolution of the City Council" (The version posted here was amended to delete a reference to a bill in the Rhode Island Senate), accessed Jan. 9, 2013

Bushmaster.com, "Bushmaster Tech Sheet: Bushmaster M4 Type Carbines" and "About Bushmaster," accessed Jan. 14, 2013

E-mail, Seth Yurdin, majority leader, Providence City Council, Jan. 10, 2013

Wikipedia.org, "Semi-automatic firearm," accessed Jan. 9, 2013

E-mail, William Fowler, historian, Northeastern University, Boston, Jan. 10, 2013

Interviews, Frank Hanner, director, National Infantry Museum in Ft. Benning, Ga., and David Stieghan, branch historian, U.S. Army Infantry, Ft. Benning, both Jan. 11, 2013

Voicemail, Richard Colton, historian, Springfield Armory, Jan. 14, 2013
Browse the Truth-O-Meter
More by C. Eugene Emery Jr.
Support independent fact-checking.
Become a member!
In a world of wild talk and fake news, help us stand up for the facts.