Stand up for the facts!
Our only agenda is to publish the truth so you can be an informed participant in democracy.
We need your help.
I would like to contribute
"Jeff Greene can buy anything" ... he owns two mansions.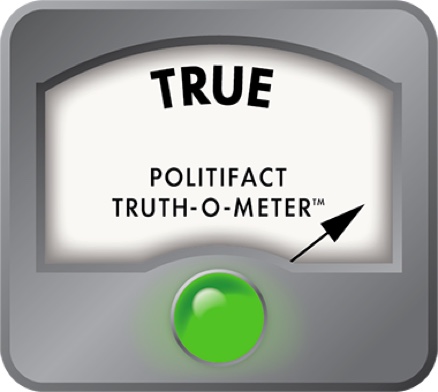 What you see is what you get - Kendrick Meek has the photos of Jeff Greene's mansions
It's the subtle visuals in TV ads that sometimes stick with viewers. Take U.S. Rep. Kendrick Meek's second ad in his Democratic U.S. Senate primary against rival Jeff Greene.

The 30-second ad is called, "Can Buy Anything,"  and focuses on how Greene made money using a complicated financial instrument called credit default swaps. We've written a lot about credit default swaps --  an investment that paid Greene hundreds of millions of dollars when other people's mortgages went bust, or their properties fell into foreclosure -- read here, here and here for a primer. But that's not what we noticed.

What caught our eye were the images that filled the screen when a narrator uttered this line, "Jeff Greene can buy anything, except the truth."

The images included a picture of Greene from one of his ads, a picture of him on a yacht and a picture of two houses. One is labeled "Mansion." The other is "Mansion 2."

Greene is worth a small fortune -- a required federal disclosure lists his assets as ranging in value between $827 million and $2.8 billion. So we're not surprised the man would own two large homes.

But we wanted to see if the Meek campaign had done its homework and produced real pictures of the homes. Or if the pictures were generic images of palacial digs.

A bit of Internet searching reveals the answer.

We first checked the Palm Beach County Property Appraiser to see about property Greene owns in his hometown. According to records, Greene dropped $24 million on a waterfront home in December 2009. We're not going to list the address here, but using the address, we were able to find the original for-sale listing.

The nine bedroom, nine bathroom home was listed through The Corcoran Group. From the listing:
Mizner's Coconut Hill - 234' Direct Oceanfront - Beautifully sited on 3.8 +/- acres, this unique compound boasts a long winding entry and limitless ocean vistas. Offering total privacy and approximately 12,000 square feet of well scaled living spaces, its original finishes remain: limestone, pecky cypress, stone/hardwood floors, french Palladian doors and more. Gracious outdoor terraces & an elegant oversized swimming pool complete this spectacular property that awaits a restoration and potential expansion.
The listing included this photo gallery. Sure enough, the home is indeed what's called "Mansion" in Meek's campaign ad.

As for "Mansion 2," the property isn't in Florida at all, but rather California. It's a 25-acre estate in Beverly Hills he calls Palazzo di Amore.

And it's Greene's.

He used to live there but now is renting out the 43,000-square-foot home for $25,000 a month. (The home is still on the market, according to a Realtor's website, if you're interested). The Wall Street Journal profiled the property last October.
Mr. Greene ... bought the unfinished property out of receivership for $35 million in 2006 and has spent nearly three years and $15 million finishing it. The 43,000 square foot main house has 11 bedrooms, 14 baths and a 6,000 square foot ballroom. Six acres of vineyards produce 400 cases of wine annually.
The Journal article includes what appears to be the same image that is in Meek's ad.

For the record, Realtors define a mansion as a home bigger than 8,000 square feet -- meaning both Greene properties qualify.

And if you were wondering, the picture of Greene on the yacht is legit, too. It's ripped from a Forbes profile. The Forbes caption reads, "Los Angeles real estate mogul Jeff Greene aboard his 145-foot yacht, Summerwind, docket at the Sag Harbor wharf of New York's tony Hamptons." That's the same yacht that tore up a coral reef in Belize, by the way.

In Kendrick Meek's second TV ad, he uses pictures of two homes and labels them "Mansion" and "Mansion 2" to help illustrate rival Jeff Greene's personal fortune. We wanted to know if those images were real or simply placeholders. Turns out, what you see is what you get. We rate Meek's claim True.
Kendrick Meek campaign, "Can Buy Anything," July 29, 2010
Kendrick Meek campaign, e-mail interview with Adam Sharon, July 30, 2010
Orlando Sentinel, "U.S. Senate candidate Jeff Greene's assets may top $2.8 billion," July 23, 2010
Palm Beach County Property Appraiser's Office
The Corcoran Group home listings, photo tour
California property listing
Wall Street Journal, "Private Properties," Oct. 23, 2009
Realtor definition of mansion
Forbes profile of Jeff Greene, Sept. 26, 2008
St. Petersburg Times, "Greene's yacht tore up coral reef, left unpaid fines up to $1.87 million," July 23, 2010
Browse the Truth-O-Meter
More by Aaron Sharockman
Support independent fact-checking.
Become a member!
In a world of wild talk and fake news, help us stand up for the facts.