Get PolitiFact in your inbox.
Lucky Charms contains an unsafe amount of cleaning compound trisodium phosphate.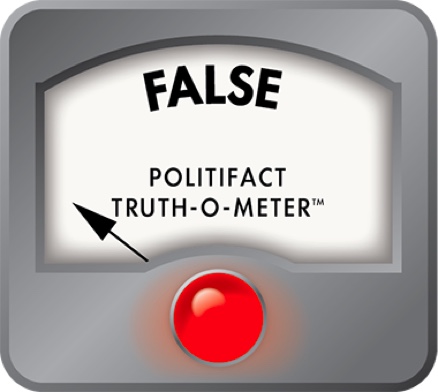 Unlucky Charms? No, your cereal isn't poisonous
If Your Time is short
Trisodium phosphate is a common food additive used in processed foods to balance pH and improve texture and boost shelf life. It is approved by the U.S. Food and Drug Administration and the European Food Safety Authority and considered safe to consume. 

Trisodium phosphate is present in minute quantities in food. Higher concentrations of trisodium phosphate are used as a cleaning product, and can be irritating and dangerous if large amounts come into contact with the skin, eyes or mouth. 

The dose matters. The small quantities in food do not cause dangerous or acute health effects. 
Do those "magically delicious" marshmallows in our morning cereal bowls contain dangerous chemicals?

That's what a viral Facebook video claimed. It issued a health warning and said trisodium phosphate in Lucky Charms doubles as an industrial cleaning agent.

"You know how to spot evil, look in the food industry" a man said in the Aug. 14 video. "Look at what they push towards people for low prices, and look at the things they target towards kids." 
After reading out the ingredients listed on the cereal label, he showed a 50-pound bag of trisodium phosphate being sold online as a "cleaning compound" used on concrete and swimming pool decks.

Reading from the "First Aid" warnings on the bag, the man in the video said "in case of contact, immediately flush eyes or skin with plenty of water. If swallowed, immediately give several glasses of water but do not induce vomiting."

But do these scary warnings apply to breakfast?

Trisodium phosphate, also known as TSP, is an ingredient in cereals such as Lucky Charms, and many other processed foods including cheeses, soda and baked goods, according to Healthline. In small quantities, such as the amounts in these processed foods, it is considered generally safe to consume.

The compound, approved as a food additive by the U.S. Food and Drug Administration and the European Food Safety Authority, is used to control pH levels in food and act as a leavening agent to make food fluffier. 
A panel convened by the European Food Safety Authority found "phosphates to be of low acute oral toxicity," with no concern with respect to genotoxicity (risk to genes), carcinogenicity (risk of cancer) or developmental toxicity, according to an authority spokesperson.

Much higher concentrations of trisodium phosphate are used as a cleaning product. Sold as a fine odorless powder, it is mixed with water and it can be used to cut through grime and dirt to make a surface extra clean, reported The Spruce, a home improvement website. 
Direct exposure to trisodium phosphate powder, such as what's featured in the video, can irritate the skin, eyes, and throat. "Large amounts" can result in poisoning, according to an online resource from Mount Sinai, a New York City Health system. According to Healthline, food-grade trisodium phosphate is different from what is used for cleaning.
It can seem strange that a substance can be both a cleaning agent and safe to consume, but as Snopes noted in its reporting of a similar claim, sodium bicarbonate, or baking soda, is the same way. It can be used for heavy-duty cleaning, in silver polish, and in fire extinguishers — and also go in chocolate chip cookies. 
As the saying goes, "the dose makes the poison." Health and safety warnings that apply to high concentrations of a substance do not necessarily extend to the small amounts in food as the video suggests.
The small quantities of trisodium phosphate present in foods such as Lucky Charms do not pose the same acute toxicity that 50-pound bags of the compound do.

We rate this claim False. 
Email Interview with the European Food Safety Administration, August 24, 2023
The Spruce, "What Is Trisodium Phosphate (TSP)?" December 14, 2022
Facebook Reel (archived), August 14, 2023
RecSupply, "Trisodium Phosphate (TSP) 50 lb." accessed August 24, 2023
Healthline, "Is Trisodium Phosphate in Food Bad for You? Facts vs. Myths," June 13, 2023
Lucky Charms, "Nutrition Facts," accessed August 24, 2023
U.S. Food and Drug Administration, "Food Additive Status List," accessed August 24, 2023
U.S. Food and Drug Administration, "CFR - Code of Federal Regulations Title 21," June 7, 2023
European Food Safety Administration, "EFSA issues new advice on phosphates," June 12, 2019
Mt. Sinai, "Trisodium phosphate poisoning Information," accessed August 23, 2023
Snopes, "Is 'Paint Thinner' Trisodium Phosphate Found in Cereals?" October 14, 2014
Browse the Truth-O-Meter
More by Grace Abels
Support independent fact-checking.
Become a member!
In a world of wild talk and fake news, help us stand up for the facts.