Stand up for the facts!
Our only agenda is to publish the truth so you can be an informed participant in democracy.
We need your help.
I would like to contribute
McDonald's uses potatoes sprayed with a highly toxic pesticide called Monitor.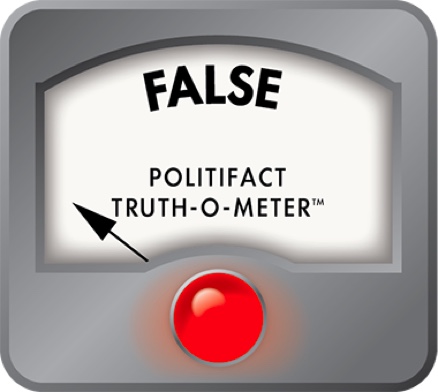 The pesticide Monitor hasn't been used on potatoes since 2009
If Your Time is short
Vegetables and fruits are routinely sprayed with pesticides to kill off harmful insects. The Environmental Protection Agency requires that pesticides won't harm children and adults who eat food treated with it.
Trace amounts of pesticides are occasionally found on vegetables and fruits, but not at unsafe levels.
The U.S. ended all uses of the pesticide Monitor in 2009.
A video shared on Instagram claims McDonald's french fries contain hidden dangers beyond expanding a person's waistline. 
The video features a split screen with one portion containing text that says, "why you should never eat McDonald's french fries," another with footage of people eating food from the chain and a third of a man warning about the toxic dangers of the potatoes used by the company. 
The man in the video, food writer Michael Pollan, said the potatoes McDonald's buys for their fries are treated with a pesticide called Monitor to kill insects that can cause unsightly blemishes to appear on spuds. 
Pollan said Monitor is such a toxic pesticide that farmers won't step foot on their fields for five days after spraying it on their plants. 
"When they harvest these potatoes they have to put them in these atmosphere-controlled sheds, the size of a football stadium because they're not edible for six weeks," he said. "They have to off-gas all the chemicals in them."
The footage of Pollan came from a talk he gave in 2013 to the Royal Society of Arts in London, several years after the U.S. stopped using the pesticide. 
The Instagram post was flagged as part of Facebook's efforts to combat false news and misinformation on its News Feed. (Read more about our partnership with Meta, which owns Facebook and Instagram.)
Monitor was a pesticide produced by Bayer AG and the trade name for methamidophos. Commercial farmers primarily used it for pest control on cotton, potato and tomato crops. 
Bayer requested the U.S. Environmental Protection Agency cancel its product registration of Monitor in 2009, and the U.S. Centers of Disease Control and Prevention said all use ended that September. By the time Pollan gave his talk in 2013, the pesticide hadn't been used for four years.
McDonald's didn't immediately return PolitiFact's request for comment, but the company did produce a video in 2014 showing how the potatoes the company uses are grown and processed.
Nineteen different ingredients, including potatoes, go into making a McDonald's french fry, none of which includes any amount of pesticide. 
The EPA established safety limits requiring any new or existing pesticides used on fruits and vegetables to have a "reasonable certainty of no harm" to children and adults. 
The agency said some trace amounts of pesticide are occasionally detected on fruits and vegetables, but not at unsafe levels. 
Pollan's other claim about farmers being unable to step on a field after spraying pesticide is true, but it's a standard safety practice. 
Commercial farms are required to observe a "restricted-entry interval" after using a pesticide, which prohibits anyone from entering a treated area. The restricted-entry interval depends on the pesticide that was used and can last anywhere from 12 hours up to several days. 
Farms that used Monitor on potato crops had to wait four days after spraying. 
Although harvested potatoes are stored in large, temperature-controlled sheds before being sent to consumers, it's not because it needs to off-gas any pesticide residue, as Pollan claims. It's to preserve the potato for as long as possible by preventing shrinkage and keeping the spud from sprouting. This storage method also helps stop any potential diseases from spreading. 
Our ruling
An Instagram post shared footage of Pollan saying potatoes used to make McDonald's french fries are sprayed with a highly toxic pesticide called Monitor.
However, by the time Pollan gave his talk in 2013, the Monitor hadn't been used as a pesticide for several years after the EPA canceled authorization for all of its uses at the request of its manufacturer.
We rate this claim False. 
Instagram video (archive), Oct. 24, 2022
Royal Society of Arts, How cooking can change your life - Michael Pollan, Sept. 4, 2013
Centers for Disease Control and Prevention, Methamidophos, April 7, 2017
Federal Register, Disulfoton and Methamidophos; Product Cancellation Order, Sept. 23, 2009
Centers for Disease Control and Prevention,, Biomonitoring Summary Methamidophos, April 7, 2017
CNET, "Former MythBuster goes on McDonald's french fry fact-finding hunt," Jan. 23, 2015
Environmental Protection Agency, Food and Pesticides, April 12, 2022
Environmental Protection Agency, Restrictions to protect workers after pesticide applications, June 15, 2022
Environmental Protection Agency Archive, Methamidophos facts, August 2002
University of California, Davis Vegetable Research and Information Center, Proper environment for potato storage, accessed Oct. 28, 2022
Browse the Truth-O-Meter
More by Andy Nguyen
Support independent fact-checking.
Become a member!
In a world of wild talk and fake news, help us stand up for the facts.