Get PolitiFact in your inbox.
That 59 divisions in Philly had no votes for Romney in 2012 is "(a) mathematical and statistical impossibility."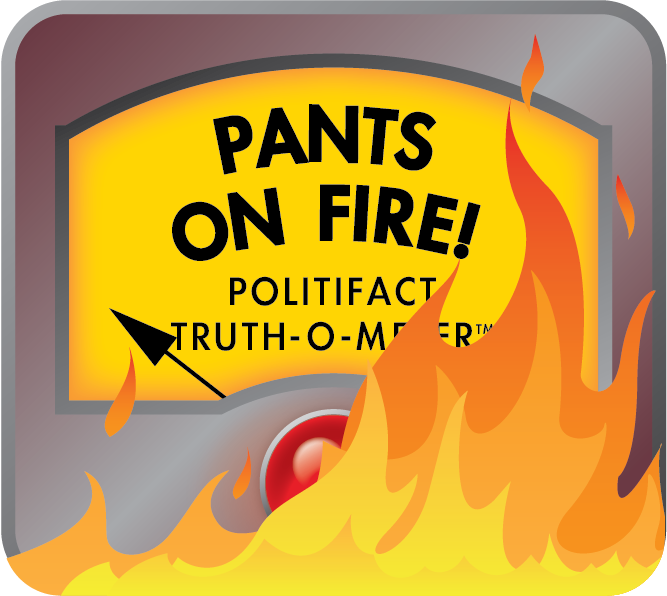 Internet: Philly rigged the 2012 presidential election. Experts: Still no
Update 5:34 p.m.
Okay. So, we're still talking about this.
There's a meme circulating on the internet that promotes allegations of voter fraud in Pennsylvania, Ohio and Florida. Our kinsfolk over at PolitiFact National and PolitiFact Florida have already reported on claims specific to their states. For Pennsylvania, the meme reads, "In 59 voting districts in the Philadelphia region, Obama received 100% of the votes, with not even a single vote recorded for Romney. (A mathematical and statistical impossibility.)"
This kind of happened, and it's not actually mathematically impossible. First, the 59 refers to the City of Philadelphia, not the metropolitan area or region. An absolutely crucial fact: The 59 zones that saw no votes for Romney were not districts, but divisions. There are nearly 1,700 divisions in Philadelphia. Each of the city's 66 wards claims between 10 and 50 of them.
To provide a sense of how small divisions are, currently, the average number of registered voters per division is 616. The division out of the 59 with the lowest turnout counted 139 votes in 2012; the highest was 612.
As Billy Penn reported, after Sean Hannity reiterated that 59 divisions with all-Obama votes showed signs of election rigging, a West Philadelphia elections inspector took to Twitter to debunk it. The key nugget in his explanation was this: Votes cannot be subtracted from Philadelphia voting machines. Republican City Commissioner Al Schmidt confirmed that was indeed the case. So, if anyone had voted Romney, there's no way that vote could've been removed from the tally, which means if fraud had occurred, it would've had to have happened before the vote button was pushed.
Some of the 59 divisions had fewer than 10 registered Republicans, according to records from April 2012. The average number of registered Republicans in these divisions was 17. The Philadelphia Inquirer sought out many of these voters after the election, and found that the rolls could use some updating. Some, neighbors said, had moved, others straight-up told the Inquirer they didn't know the city had them down as GOPers. One man told the paper while he was a Republican, he had never actually voted that way.
Experts say these divisions reflect a trend of heavily Democratic inner-city neighborhoods. Considering how few Republicans live in these micro-neighborhoods, it's not shocking that Romney would have a tough go of it against the nation's first black president, in 59 subzones that only represented a mere 3.5 percent of the city's vote in aggregate.
Commissioner Al Schmidt told Billy Penn last week that in order for there to have been voter fraud, by adding votes in these divisions would have required "hundreds of people engaging in a conspiracy, and no one finding out about it."
Our ruling
A viral image has called 59 Philadelphia voter "districts" counting zero Romney votes in the 2012 general election "(a) mathematical and statistical impossibility."
Only, these divisions were not the size of districts. They were much smaller, encompassing hundreds rather than thousands, and in predominately African-American areas of the city.
Looking at the voter records from six months prior, Democrats in these areas outnumbered Republicans more than 20 to one. That's before considering what the Inquirer's reporting suggests: That out of the small minority of GOPers in these sections, many don't align with the party, or don't appear to live there anymore.
Were the 59 divisions worthy of investigation? Yes. And that happened in 2012, and has happened numerous times since.
We rule this claim a Pants on Fire.
An earlier version of this story incorrectly cited PolitiFact Ohio. The reporting had been published by PolitiFact National.
"What Sean Hannity got wrong about Philly election fraud," Billy Penn, August 8, 2016
Philadelphia Voter Registration Data, Office of City Commissioner Al Schmidt, April 2012
Emails, Seth Bluestein, Deputy Commissioner, Office of City Commissioner Al Schmidt, August 12, 2016
"In 59 Philadelphia voting divisions, Mitt Romney got zero votes," Philadelphia Inquirer, November 5, 2012
Browse the Truth-O-Meter
More by Cassie Owens
Support independent fact-checking.
Become a member!
In a world of wild talk and fake news, help us stand up for the facts.