Stand up for the facts!
Our only agenda is to publish the truth so you can be an informed participant in democracy.
We need your help.
I would like to contribute
Bob Barr has changed his position on the Defense of Marriage Act over the years.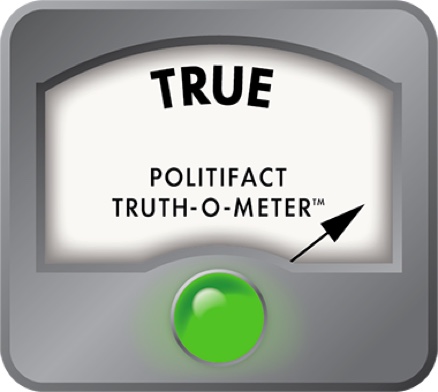 Barr has not always been faithful to DOMA
On the final day before the Supreme Court went on summer break, the court ruled that the Defense of Marriage Act -- a federal law that denies federal recognition of same-sex marriages -- was unconstitutional.
The DOMA decision provided an opportunity for some of Georgia's Republican congressional candidates to lob political grenades at each other.
State Rep. Ed Lindsey of Buckhead, one of the four major announced candidates for Georgia's 11th Congressional District seat, accused fellow Republican candidate Bob Barr of waffling in his position on DOMA over the years. The 11th Congressional District seat is currently held by Marietta Republican Phil Gingrey, who's running for the U.S. Senate.
"Bob must have been so busy working for the ACLU that he missed that protecting traditional marriage was on the ballot in Georgia in 2004," Lindsey, R-Atlanta, said in a campaign email last week. "... Given Bob's gymnastic changes in his position on DOMA over the years, we do not know what his position was on traditional marriage in 2004, but I campaigned for it then and I will stay the course for my constituents now."
Has Barr changed his position on DOMA over the years? PolitiFact Georgia  wondered whether Lindsey's claim had any merit, so we decided to investigate.
The Supreme Court's DOMA ruling came on a 5-4 vote. On the day of the ruling, Georgia Attorney General Sam Olens made it clear that Georgia's definition of marriage, as that between a man and woman, would stand. (In 2004, about 76 percent of Georgia voters approved a constitutional amendment banning same-sex marriage.)
On the same day as the court decision, Barr -- a former federal prosecutor and a former member of Georgia's congressional delegation -- released his own statement about the DOMA ruling on his Facebook page:
"I personally believe marriage should be defined as between one man and one woman and, if it were on the ballot in Georgia, I'd vote that way. However, I have come to believe that it's yet one more example of the federal government's delving into areas that throughout our history have been best left to the states. I trust the judgement of the people of Georgia more than that of Washington, D.C."
We checked with Lindsey's campaign spokesman, who said his candidate's criticism of Barr was a reference to Barr's Facebook statement. Lindsey's statement also seems to play to the 11th District's conservative base by making a pointed jab at Barr and reminding voters of Barr's past consulting work with the liberal-leaning American Civil Liberties Union. (The group brought Barr on back in 2002 to consult on informational and data privacy issues.)
Barr's history with DOMA spans several decades.
Barr -- who was the 2008 Libertarian Party presidential candidate -- actually introduced DOMA in the U.S. House of Representatives in May 1996. Barr, then a Republican, was still fresh in his congressional tenure, which stretched from 1995 to 2003. Then-President Bill Clinton signed the bill into law in September 1996.
Years later, after leaving Washington and switching his party affiliation, Barr apologized for his role in DOMA's passage. At the May 2008 Libertarian National Convention, Barr said to the audience: "Standing before you, looking you in the eye, the Defense of Marriage Act -- in so far as it provided the federal government a club to club down the rights of law-abiding American citizens -- has been abused, misused and should be repealed, and I will work to repeal that."
In 2009, Barr called for DOMA to be repealed. In a Los Angeles Times editorial, Barr said, "I have concluded that DOMA is neither meeting the principles of federalism it was supposed to, nor is its impact limited to federal law."
Two years later, in an interview posted on the national gay and lesbian news magazine website Advocate.com, Barr said DOMA had become "the tail wagging the dog" and that the eventual goal was to "get the government out of the marriage business."
When he announced his congressional candidacy this time around, Barr told an Atlanta Journal-Constitution reporter in March: "The federal government has become so big, so intrusive ... we really need to start pulling that back."
Barr has not directly commented on the Supreme Court's ruling to us or other media outlets. Through a spokesman, Barr said he stands by his Facebook post on the issue. "Some believe in a top-down approach from Washington on every issue that faces this country. The conservative approach, Bob's approach, is to let the people of the states decide these issues for themselves," Barr's spokesman told us in an email message.
So does Lindsey's claim live happily ever after?
Congressional candidate Ed Lindsey said former congressman and DOMA author Bob Barr has changed his position on DOMA over the years.
Barr guided DOMA to passage as a Republican in the mid-1990s. But then Barr became a Libertarian and apologized for his role in getting the bill passed. As a Libertarian, Barr has said DOMA has been used by the government to overstep its authority.
Now, seeking office as a Republican, Barr says he has come to understand that this is a matter for states to handle.
Barr has refused to directly comment on the Supreme Court's decision last week striking down a part of DOMA. But his silence doesn't dismiss his past. We rated Lindsey's claim True.
News release, Ga. state Rep. Ed Lindsey, June 26, 2013
Email response, Joel McElhannon, spokesman, Ed Lindsey, June 28, 2013
Email response, Jeff Breedlove, spokesman, Bob Barr, June 27, 2013
Facebook, Bob Barr for Congress, statement on DOMA ruling, June 26, 2013
U.S. News & World Report, "DOMA author Bob Barr clams up about Supreme Court decision," Steven Nelson, June 26, 2013
Statement by Attorney General Sam Olens on the Supreme Court's DOMA decision, June 26, 2013
ACLU statement on collaboration with Rep. Bob Barr, Nov. 25, 2002
Los Angeles Times, "No defending the Defense of Marriage Act," Bob Barr, Jan. 5, 2009
Atlanta Journal-Constitution, Political Insider column, "Bob Barr, author of DOMA, enters GOP race for 11th District seat", Jim Galloway, March 28, 2013
Browse the Truth-O-Meter
More by Janel Davis
Support independent fact-checking.
Become a member!
In a world of wild talk and fake news, help us stand up for the facts.