Stand up for the facts!
Our only agenda is to publish the truth so you can be an informed participant in democracy.
We need your help.
I would like to contribute
"Your Congressman, Charlie Bass, took over $166,000 from Big Oil."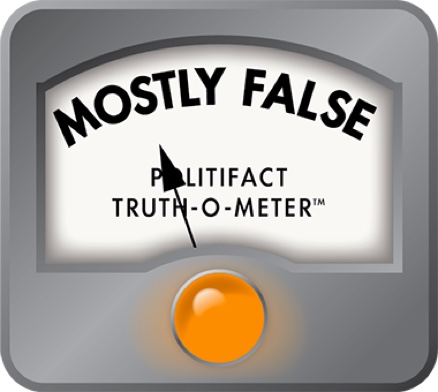 Charlie Bass accused of taking money from Big Oil
Campaign season, just like baseball season, is entering the stretch run. And, according to one political action committee, Congressman Charlie Bass is more than willing to play ball with big oil.

In an advertisement released earlier this month, Friends of Democracy, a PAC pushing for campaign finance reform, accuses Bass, a New Hampshire Republican, of accepting thousands from oil and gas companies.

"Your Congressman, Charlie Bass, took over $166,000 from Big Oil," a narrator says in the ad, which features three baseball fans entering a nearly empty stadium only to be told by two corporate lobbyists that their seats are taken.

"If we don't vote against Charlie Bass, middle class families will never get into the game."

Friends of America, founded by Jonathan Soros, the son of noted liberal activist George Soros, is spending $700,000 to air a series of ads, which take aim at Bass and three other Congressmen, Chip Cravaack, of Minnesota, Sean Duffy, of Wisconsin and Dan Lungren, of California.

We'll leave it to other states to look into the other ads. But, are they true here in New Hampshire? PolitiFact is on the case.

To start, we approached Friends of Democracy, which directed us to the Public Campaign Action Fund, a non-profit group that seeks to improve campaign finance laws. As part of its mission, the group analyzes campaign contributions for select Congressional races, according to Executive Director David Donnolly, who also helped to found the Friends of Democracy Group.

In this case, the Action Fund conducted a thorough review of campaign finance data provided by the Center for Responsive Politics. The center, which tracks campaign contributions reported by the Federal Elections Commission through its website OpenSecrets.org, reports that Bass has accepted about $7.5 million in donations from PACs and individuals throughout his career. He served six terms in the House of Representatives between 1994-2006 before returning to Congress in 2010.

Of that $7.5 million total, $147,660 has come from donors within the oil and gas industry, and that counts only those donations over $200, so "he's probably got a lot more than that," said Russ Choma, a reporter with OpenSecrets.

"If you give less than $200, the campaign still collects information, but it's not broken out the same way," Choma said. "We don't track it the same way."

According to OpenSecret's calculations, the oil and gas industry doesn't rank among Bass' top 10 contributors. Throughout his career, independent Leadership PACs, which can accept and spend unlimited amounts of money, have donated more than $760,000 to Bass' campaigns.

Donors who listed their occupation as "retired" have contributed more than $469,000; and representatives from the insurance industry have added more than $285,000.

Based on these numbers, oil and gas rank 12th among Bass' biggest donors, and the industry's $147,660 total falls nearly $20,000 short of the Friends of Democracy claim.

Donnolly, who helped to found the group, says the discrepancy comes from further vetting the numbers. In monitoring Bass' election, campaign fund workers reviewed all the donations tracked by the responsive politics center, including those that were not coded oil and gas.

In the end, they found 192 total donations between 1994-2012 from individuals or groups associated with gas or oil companies. Together, the donations added up to $166,210, according to the campaign fund.
The Center for Responsive Politics "does amazing work, but they're tracking, in any election cycle, close to 500 races," Donnolly said. "Sometimes things fall through the cracks. … We go in and clean up the data for just the races we're looking at."
By either calculation, the ad's numbers are on target, or at least very close. But does that make the claim that Bass took the money from Big Oil true? To answer that, we have to look at the definition of Big Oil.

In its work, OpenSecrets refrains from using the term Bil Oil, referring instead to gas and oil industry contributions. The category includes a range of public and independent oil and gas producers and refiners, natural gas pipeline companies, fuel oil dealers and gasoline service stations, among others.
"The definition of Big Oil is subjective," said Chera, of OpenSecrets. "We're careful to define it just as we have, as oil and gas."

Still, other organizations use the term more freely. Both Friends of Democracy and the Public Campaign Action Fund consider "Big Oil" as representing the oil and gas industry on the whole, considering any and all contributions from related individuals and groups.

"If someone works as an executive in the finance industry, they're often called part of Wall Street industry," said Donnolly, the action fund's director. "These are terms to help voters understand what we're talking about."

But, other industry professionals take a different view. Bloomberg's BusinessWeek magazine, for instance, considers Big Oil to be the five or six major publicly owned gas and oil companies. "ExxonMobil, ConocoPhillips, Chevron, Shell and formerly BP have been members of Big Oil for years," according to the BusinessWeek website. "Together, they currently produce the majority of the world's crude oil supply."

Under this definition, a number of the campaign contributions came from Big Oil companies, either through individual donations or through PACs established by the companies. The list includes 10 donations from ExxonMobil, totaling $24,500, as well as eight from Exxon Corp. for $4,500 and three from Mobil Oil for $1,500. ConocoPhillips contributed twice for a total of $3,000, according to the list, and other large multinational gas and oil companies donated, as well, including Chevron Corp. (once for $5,000), Sunoco (twice for $1,500), and Texaco (twice for $1,000).

People connected to several oil and gas interest groups have also contributed to Bass' campaigns, according to the list - including the American Gas Association, which contributed seven times for a total of $6,500, and the Petroleum Marketers Association (10 times for $12,750).

But, nearly half of the contributions listed by the campaign fund come from donors from smaller, privately owned companies, including people affiliated withAranco Oil Company in Concord, N.H. (27 donations for $14,000), the Johnson & Dix Fuel Corporation in Lebanon, N.H. (11 donations totaling $5,850) and the Peterborough Oil Company of Peterborough, N.H. (eight donations for $4,100).

"The oil industry is larger and more varied than most people outside it realize. Especially in the US, the industry has many quite small independent producers," Bob Tippee, editor of the Oil & Gas Journal, wrote in an email.

"The expression 'Big Oil' tends to be used dismissively by people who are flummoxed by the size and complexity of an industry, that given the size and nature of the needs it serves, must be large and complex," Tippee wrote. "I don't know anyone in the industry who uses (the term)."

Our ruling:

After more than14 years in office, Bass has accepted millions of dollars in campaign contributions, including, by most counts, hundreds of thousands from donors within the oil and gas industry. The Center for Responsive Politics tabs the number at about $147,000, while the Public Campaign Action Fund, and subsequently the Friends of Democracy PAC, report $166,000. Either way, the numbers are in the ballpark. What's off-base is the claim that all the money comes from "Big Oil."

Some of the contributions come from people who work forExxonMobil, ConocoPhillips and the other multinational gas and oil companies commonly considered "Big Oil." But, many come from smaller firms, including locally owned heating companies and gas stations, that do not fall under the category. And as PolitiFact has noted in previous rulings, just because people who work for an industry donate to a campaign, it doesn't necessarily mean it's coming from the industry itself. We rate this claim Mostly False.
Friends of Democracy, Get in the Game, August 9, 2012

Center for Responsive Politics, Rep. Charles Bass Career Profile, July 9, 2012

Public Campaign Action Fund, Campaign Money & Influence Background Memo: Rep. Charles Bass, May 22, 2012

Public Campaign Action Fund, oil and gas industry donor list, August 15, 2012

Interview with Russ Choma, Center for Responsive Politics, August 16, 2012

Interview with David Donnolly, co-founder of Friends of Democracy and executive director of Public Campaign Action Fund, August 17, 2012

Bloomberg BusinessWeek, Big Oil, 2012

Email interview with Bob Tippee, editor of the Oil & Gas Journal, August 17, 2012
Browse the Truth-O-Meter
More by Jake Berry
Support independent fact-checking.
Become a member!
In a world of wild talk and fake news, help us stand up for the facts.