Get PolitiFact in your inbox.
Thousands of cattle that recently died in Kansas weren't killed by the heat.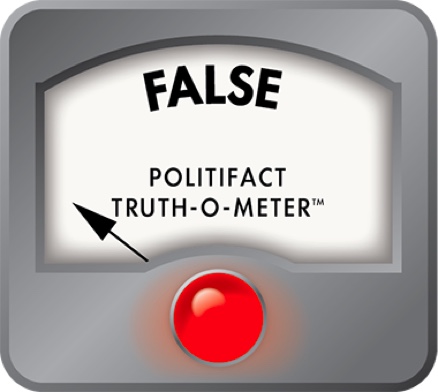 Extreme heat killed cattle, not chemtrails or a food shortage scheme
If Your Time is short
Claims that chemtrails or a scheme to cause a food shortage were behind recent cattle deaths in Kansas are wrong. Experts blame the heat.
Thousands of cattle died in mid-June in Kansas — deaths that state officials and animal experts have said were caused by intense heat. 
But some social media posts are casting doubt on this explanation. 
"They did not die of extreme heat," one Instagram post said. "This is not normal." 
A Facebook post seemed to tie the deaths to other recent unfounded claims that fires at food processing plants are part of a scheme to cause food shortages. 
"10K dead cattle in Kansas," the post said. "Cause of death they said.. Heat stroke!! We know who did it. More meat shortages to come & the price for beef just skyrocketed."
Another said the cows were "KILLED FROM ABOVE!!!" 
"No one seems to want to say this but… those 'chem-trails' took out these cattle INTENTIONALLY!!!"
These posts were flagged as part of Facebook's efforts to combat false news and misinformation on its News Feed. (Read more about our partnership with Facebook.)
There's no evidence to support claims that supposed chemtrails killed these cattle. "Chemtrails" are not real, according to atmospheric chemists and geochemists, but conspiracy theorists have used the term to describe the condensation trails that airplanes create, suggesting that they show planes are spraying the earth with chemicals. In fact, these plumes are formed by the combination of high humidity and low temperatures.
Nor is there evidence that the cattle deaths were orchestrated to cause a food shortage. Claims that heat is not to blame are also wrong.
The Kansas Department of Health and Environment has said that at least 2,000 cattle died due to high temperatures and humidity, Reuters reported. The death toll was based on requests the state agency received to help dispose of the cow carcasses. 
Scarlett Hagins, a Kansas Livestock Association spokesperson, told the news outlet that cattle started to suffer heat stress as temperatures soared from the high 70s to 108 degrees, humidity spiked and winds calmed. The cows couldn't acclimate to the sudden change; the overnight temperatures did not enable them the time their bodies needed to cool down.
Dr. Nels Lindberg, a veterinarian who works with feedlots in Kansas, told a CBS News affiliate in the state that the cattle deaths are the result of a natural disaster. 
"Sometimes the conditions get so extreme, it doesn't matter how hard producers prepare the environment, the operation, the animals," Lindberg said. 
We rate these posts False.
Instagram post, June 16, 2022
Facebook post, June 16, 2022
Facebook post, June 15, 2022
Reuters, Heat, humidity kill at least 2,000 Kansas cattle, state says, June 16, 2022
KWCH, Veterinarians work to quash misinformation about SW Kansas cattle deaths, June 17, 2022
NPR, ​​Days of intense heat have killed thousands of cattle in Kansas, June 16, 2022
Browse the Truth-O-Meter
More by Ciara O'Rourke
Support independent fact-checking.
Become a member!
In a world of wild talk and fake news, help us stand up for the facts.