Stand up for the facts!
Our only agenda is to publish the truth so you can be an informed participant in democracy.
We need your help.
I would like to contribute
Mehmet Oz "was a spokesman for a group who wanted to defund the police."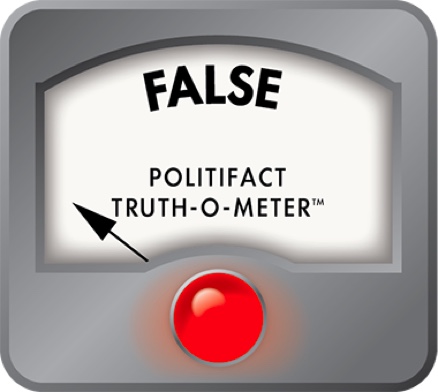 Attack on Senate hopeful Oz is wrong that he was spokesman for group that wanted to defund police
If Your Time is short
The claim is tied to a group called California Endowment.

Oz did one ad for the group, promoting the Affordable Care Act in 2010, not in favor of defunding the police.

The ad was done a decade before the police murder of George Floyd fueled the defund the police movement.
A super PAC that opposes Dr. Mehmet Oz's run for the U.S. Senate ran two TV ads portraying Oz as a liberal.  
One of the ads claims that Oz "was a spokesman for a group who wanted to defund the police."
The Pennsylvania Conservative Fund's attack distorts the facts. 
The attack ads cite California Endowment, a health-focused foundation, and a July 2021 Philanthrophy.com article about foundations pushing efforts to overhaul police departments in the wake of the May 25, 2020, police murder of George Floyd.
California Endowment is one of those organizations supporting changes to police departments. Oz appeared in an ad for California Endowment — but that was in 2010 and for an issue related to health care, not about policing.
Pennsylvania Conservative Fund has spent millions challenging Oz's campaign
Pennsylvania Conservative Fund is a super PAC formed to oppose Oz's campaign. Super PACs can raise unlimited sums of money from corporations, unions, associations and individuals, then spend unlimited sums to advocate for or against candidates.
From Jan. 1 through March 31 the fund raised $3.5 million and spent $3.2 million, according to the Federal Election Commission. All the expenditures were in opposition to Oz. The expenditures put the fund among the top eight super PAC spenders in the 2022 cycle, according to the nonprofit Open Secrets.
Pennsylvania Conservative Fund doesn't have a website. It lists its physical address and email address with the commission as those for a campaign finance consulting company in Athens, Georgia. 
We messaged that email address but didn't get a reply. The two ads list footnotes indicating sources for the four parts of its claim. 
Oz was in ad for Obamacare, not defunding police
Oz in 2010 appeared in an ad sponsored by California Endowment that promoted the Affordable Care Act, signed into law that year by President Barack Obama. 
"The new health care law has so much in it that can help Californians get better and more affordable health care," Oz said in the ad, urging viewers to go to the endowment's website for more information.
The ad had nothing to do with "defunding the police."
Oz's involvement with the California Endowment was limited to that one ad; he did not work directly for the group.
Oz was never hired as a spokesperson for California Endowment, said Sarah Reyes, a spokesperson for the endowment. Oz's campaign also told PolitiFact that Oz was not a spokesperson for the group.
The meaning of "defund the police" varies. Following Floyd's death, some protesters called for eliminating police departments entirely, while others wanted to reexamine the functions of police departments and redirect some of their funding to other services.
Oz is campaigning against defunding the police, saying it "doesn't make any sense at all." Oz is "a strong supporter of our law enforcement and will give them a powerful voice in Washington," his campaign website says. "He believes our law enforcement has a hard enough job on the streets and that they shouldn't have to fend off calls to 'defund' them from radicals and the extreme left."
His website also says Oz will support efforts to give police the resources they need and opposes "anti-law" proposals, citing as an example "cashless bail."
California Endowment backs racial justice initiatives
The Philanthropy.com article from 2021 reported on California Endowment giving $5 million in grants to "Black-led organizations working on law-enforcement issues." Those grants were part of a 10-year, $225 million pledge by California Endowment to support racial justice, the article said. 
California Endowment president Robert Ross said in the article: "We need to have better health services, more behavioral-health services, more substance-abuse treatment, more job training and housing support, and fewer jails and police on the street. But that's not going to happen overnight."
Asked whether the endowment supports defunding police, Reyes said the endowment "believes that prevention and healing are a key part of the justice system and need to be prioritized" to allow young people "to heal and move forward" in a productive manner. "Research shows that enforcement alone does not bring down crime," she said.
Reyes told FactCheck.org that as a private foundation, California Endowment is "prohibited from taking a position on any issue and thus we don't take a stand on 'defunding the police' or any other issue" and that "prevention must be a part of the discussion in order to prevent young people from going on the prison pipeline."
Contest could help decide Senate control
The Pennsylvania race is for the seat held by Republican Pat Toomey, who was first elected in 2010 and decided not to seek re-election. 
Besides Oz, the major Republican candidates are commentator Kathy Barnette, real estate developer Jeff Bartos, Philadelphia attorney George Bochetto, former hedge fund CEO Dave McCormick and Carla Sands, who served as former President Donald Trump's ambassador to Denmark. 
The leading Democratic candidates are Lt. Gov. John Fetterman, state Rep. Malcolm Kenyatta and U.S. Rep. Conor Lamb.
The primaries are May 17. Overall, the Nov. 8 general election race is rated as a toss-up and as "tilts Republican." The outcome could help determine which party controls the Senate, now split 50-50.
Our ruling
Pennsylvania Conservative Fund claimed that Oz "was a spokesman for a group who wanted to defund the police."
This is not accurate. The claim is tied to a group called California Endowment. Oz did one ad sponsored by the group, but it was to promote the Affordable Care Act in 2010, not in favor of defunding the police. Oz's involvement was limited to that one ad; he did not work directly for the California Endowment.
California Endowment has not endorsed defunding the police, but its president has advocated for transferring resources from police to other services. Regardless of the organization's stance on police funding, the ad in which Oz appeared was unrelated to this issue.
We rate the claim False.
RELATED: Fact-checking a super PAC attack on Dr. Oz over defunding police, Obamacare, COVID-19, immigration
RELATED: The race for the Pennsylvania U.S. Senate seat: A guide
AdImpact.com, Pennsylvania Conservative Fund "Secret Hollywood Liberal" ad, accessed April 21, 2022
AdImpact.com, Pennsylvania Conservative Fund "Behind the Curtain" ad, accessed April 21, 2022
Email, Mehmet Oz campaign communications director Brittany Yanick, April 22, 2022
Philanthrophy.com, "Philanthropy's New Activism in Public Safety," July 27, 2021
YouTube, "The California Endowment — Dr. Oz: Find out what the new health law can do for you," Nov. 3, 2010
Los Angeles Times, "Time to 'get over it' and use the healthcare law, says Dr. Oz," Nov. 1, 2010
CNN, "Fact check: Misleading claims in attack ads against Pennsylvania GOP Senate candidates Oz and McCormick," April 8, 2022
FactCheck.org, "Misleading 'Defund the Police' Attack on Dr. Oz," March 23, 2022
WGAL-TV, "Ad Watch: Fact-checking ad attacking Republican US Senate candidate Dr. Mehmet Oz," March 3, 2022
Browse the Truth-O-Meter
More by Tom Kertscher
Support independent fact-checking.
Become a member!
In a world of wild talk and fake news, help us stand up for the facts.