Stand up for the facts!
Our only agenda is to publish the truth so you can be an informed participant in democracy.
We need your help.
I would like to contribute
"920 women lose their unborn babies after getting vaccinated."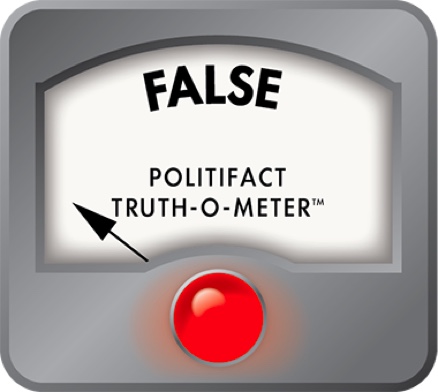 Claim about 920 miscarriages caused by COVID-19 vaccination lacks evidence
If Your Time is short
The post does not provide evidence supporting its claim, and we found none confirming that COVID-19 vaccines have caused hundreds of miscarriages.

Public health experts generally recommend that COVID-19 vaccines are safe for people who are pregnant.
There's still a lot to learn about COVID-19 and the vaccines created to protect people from catching and spreading the virus. But based on what's known about how the vaccines work and available data, health care experts believe it's generally safe for someone to get vaccinated against COVID-19 if they are pregnant.
Despite that, a screenshot of a headline posted on Instagram makes this claim: "920 women lose their unborn babies after getting vaccinated." The caption for the photo says "this data is from the U.K." It also references the United States, adding that there have been "571 miscarriages following the Covid vax that have been reported in the U.S. The info is very easy to access and is confirmed by the CDC since the CDC uses VAERS data."
The post was flagged as part of Facebook's efforts to combat false news and misinformation on its News Feed. (Read more about our partnership with Facebook, which owns Instagram.)
We found the article that goes with that headline on a website called The True Defender. The story does not offer support for 920 miscarriages or repeat the number.
The article claims that statistics from the U.S. Vaccine Adverse Event Reporting System database, called VAERS, shows "395 women have reported losing their unborn child as a result of Covid vaccinations."
VAERS is a tool that can be used by anyone to report any reactions and adverse events experienced after any vaccination. But the fact alone that something was submitted to the database does not prove that the reaction or event happened as a direct result of vaccination. (Years ago, someone testing the system entered a report claiming that an influenza vaccine turned him into The Hulk.)
The Centers for Disease Control and Prevention, one of the federal agencies that oversees VAERS, told PolitiFact that as of May 28, there had been 439 reports of miscarriages among people who received a COVID-19 vaccine.
"However, these are not confirmed cases," said Benjamin Haynes, a CDC spokesperson. "VAERS is not designed to determine if the vaccine caused the reported adverse event. While some reported adverse events may be caused by vaccination, others are not and may have occurred coincidentally. Each of these are investigated with local health officials."
A spokesperson for the U.S. Food and Drug Administration, which also oversees VAERS, told PolitiFact that VAERS has "received reports of spontaneous abortions after COVID-19 vaccination. However, a review of available clinical information does not establish a causal link to COVID-19 vaccines."
The VAERS website also cautions that the reports in its database "may contain information that is incomplete, inaccurate, coincidental, or unverifiable. In large part, reports to VAERS are voluntary, which means they are subject to biases. This creates specific limitations on how the data can be used scientifically. Data from VAERS reports should always be interpreted with these limitations in mind."
PolitiFact has reported that VAERS has been useful for health agencies and researchers to collect and analyze data on vaccine after-effects and to detect patterns that may warrant a closer look. But given the database's open-access system, allowing reports to be entered before they are verified, some have mischaracterized the data or taken it out of context. (We have fact-checked similar claims about deaths following vaccines.)
For this fact-check, we also reached out to the United Kingdom's Medicines and Healthcare products Regulatory Agency for more information. We did not hear back in time for publication. But the agency in April told PolitiFact that "there is currently no pattern to suggest an elevated risk of miscarriage related to exposure to the COVID-19 vaccines in pregnancy."
Miscarriage is estimated to happen in about 1 in 4 pregnancies in the U.K. (outside of the pandemic) and most occur in the first 12 weeks of pregnancy, so some miscarriages would be expected to occur following vaccination purely by chance, the agency said. The agency also said that it was closely monitoring a small number of reports of miscarriage following vaccination in the first 12 weeks of pregnancy.
Studies in animals receiving a COVID-19 vaccine before or during pregnancy found no safety concerns in pregnant animals or their babies, the CDC said.
Clinical trials on COVID-19 vaccines and pregnancy are underway or planned, the CDC said. Vaccine manufacturers are also collecting and analyzing data from people who participated in the completed clinical trials, received the vaccine and became pregnant.
The CDC has more details about the safety of vaccines for people who are pregnant or breastfeeding.
Our ruling
A headline in an Instagram post said: "920 women lose their unborn babies after getting vaccinated."
We did not find evidence confirming that COVID-19 vaccines directly caused hundreds of miscarriages.
A U.S. database aiming to monitor vaccine side effects has recorded more than 400 reports of miscarriages following a COVID-19 injection. But agencies overseeing the database say that the number of reports alone cannot be interpreted or used to reach conclusions about the existence, severity, frequency, or rates of potential problems associated with vaccines.
Public health experts say that there is limited data about the effect of vaccines on pregnancy. But the research so far indicates they are safe and effective.
We rate this claim False.
Instagram post, June 4, 2021
The Truth Defender, 920 Women Lose Their Unborn Babies After Getting Vaccinated, June 3, 2021
PolitiFact, CDC accepts all manner of reported vaccination effects--even symptoms of the Hulk, May 11, 2017
PolitiFact, Federal VAERS database is a critical tool for researchers, but a breeding ground for misinformation, May 3, 2021
PolitiFact, COVID-19 vaccines did not cause a 366% increase in miscarriages, as article claims, April 2, 2021
The New England Journal of Medicine, Preliminary Findings of mRNA Covid-19 Vaccine Safety in Pregnant Persons, April 21, 2021
CDC.gov, Key Things to Know about COVID-19 Vaccines, updated May 23, 2021; COVID-19 Vaccines While Pregnant or Breastfeeding, updated May 14, 2021; Pregnancy or Breastfeeding, updated May 14, 2021
Gov.uk, COVID-19 vaccination: a guide for all women of childbearing age, pregnant or breastfeeding, updated May 19, 2021
HHS.gov, VAERS, FAQ; Guide to Interpreting VAERS Data
Archive of The True Defender article
Email interview, Benjamin Haynes, a CDC spokesperson, June 8, 2021
Email interview, FDA press office, June 8, 2021
Browse the Truth-O-Meter
More by Miriam Valverde
Support independent fact-checking.
Become a member!
In a world of wild talk and fake news, help us stand up for the facts.