Stand up for the facts!
Our only agenda is to publish the truth so you can be an informed participant in democracy.
We need your help.
I would like to contribute
"There's no data that says a gun-free zone has saved lives."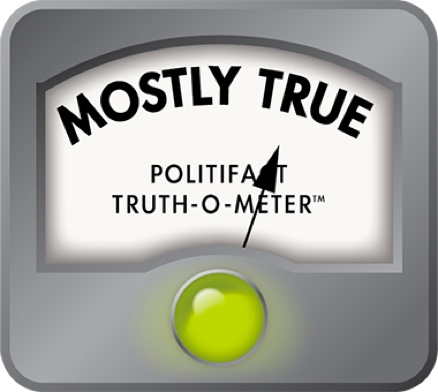 How many lives would be saved by a gun-free zone?
A bill that would stop the state's more than 3,000 concealed-carry permit holders from bringing their weapons into Rhode Island schools quickly became the center of attention at an April 26 Senate Judiciary Committee hearing.
Sponsored by Sen. Harold Metts, D-Providence, Senate Bill 2761 would make schools "gun free zones," meaning that only "peace officers" — defined in state law as people who are sanctioned by the school and have extensive firearms training — could carry weapons in school zones.
This roiled Second Amendment enthusiasts who argued against the bill, saying it would put kids at higher risk for acts of terrorism. Legal gun owners, or "good guys," can help disarm a potential attacker if they are on school grounds before police arrive, Michael O'Neill, a pro-bono lobbyist for the Rhode Island 2nd Amendment Coalition said at the hearing.
Sen. Frank Lombardi, D-Cranston, and Sen. Stephen Archambault, D-Smithfield, both agreed with O'Neill on that point.
"If we're going to issue law-abiding concealed-carry permits to people," Archambault said, "... I'd rather know there's a chance someone can put down a lunatic."  
O'Neill added: "There's no data that says a gun-free zone has saved lives."
We reached out to O'Neill, and his colleague Frank Saccoccio, also of the Rhode Island 2nd Amendment Coalition, to clarify. We briefly spoke with both men. Saccoccio said he'd send us information via email Tuesday night. By Friday, he hadn't sent us an email, and he hasn't returned subsequent emails and phone calls.
On the other side of the argument, support for the bill comes from school committees across the state, Attorney General Peter Kilmartin, the Rhode Island Association of School Principals and the Rhode Island Federal of Teachers and Health Professionals, among others. Is it possible that it's not backed up by data?
Is there no data?
O'Neill's statement is tough to refute because it's so broad, said Linda Finn, a spokeswoman for the Rhode Island Coalition Against Gun Violence. There may not be data that gun-free zones have "saved lives." It's hard to disprove a claim like that.
Further, the federal Centers for Disease Control and Prevention — the leading national public health institute — has not extensively researched firearms since 1996, when the National Rifle Association accused the agency of promoting gun control. After the 2012 mass shooting at Sandy Hook Elementary in Newtown, Connecticut, President Obama signed an executive order reversing the research ban. But nearly four years later, Congress still hasn't approved the funding.
There is, though, "plenty of data that shows that when guns are present, it increases the likelihood of an injury or death," Finn told us.
Like when Michelle Ferguson-Montgomery, a sixth-grade teacher and a concealed-carry permit holder in Utah, shot herself in the leg in the school bathroom in September 2014. Or when an Idaho State University professor literally shot himself in the foot with his concealed gun on campus.
Then there's a psychological phenomenon called the "weapons effect." Numerous peer-reviewed studies, including one dating back to 1967, show the presence of a weapon, or just a photo of one, leads to aggressive behavior in humans. This is especially true when stress levels are high -- say, in an active school shooter situation.  
The study "Does the Gun Pull the Trigger?" published in "Psychological Science" in 1996 showed that "simply identifying weapons increases the accessibility of aggressive thoughts."
This theory played out for a Barrington sixth grader, according to testimony by his father, Willis Peter Bilderback. Bilderback testified that his son became "very afraid" after his teacher told him he had a firearm in his desk. The boy was so shaken that he switched out of the class and had repeated nightmares of "his teacher attempting to track him down with a gun and kill him," according to Bilderback's testimony.
"The fact that my son believed his teacher had a gun in the classroom turned a nationally recognized blue-ribbon Middle School into a house of horrors for him," Bilderback wrote.
But do 'good guys" help?
There is anecdotal evidence to back up O'Neill and Archambault's idea — some of which is outlined in this  Washington Post blog from October 2015. In Chicago in April 2015, an Uber driver with a concealed-carry permit "shot and wounded a gunman who opened fire on a crowd of people," according to a Chicago Tribune report. A similar incident played out in a Philadelphia barber shop.
And an FBI "Study of Active Shooter Incidents in the United States Between 2000 and 2013" showed that out of the 160 incidents studied, in 21 cases  unarmed citizens "made the selfless and deeply personal choice" to confront the shooter, and ended the threat.
There were seven times that an armed, off-duty police officer, citizen or security guard used a weapon to end the threat.
Our ruling:
O'Neill says "there's no data that says a gun-free zone has saved lives." He is correct. There is no definitive data to say that a gun-free zone has saved lives. In part, that's because the CDC has been blocked from studying anything related to firearms for the last 20 years. And also because "saved lives" are hard to quantify.
However, there are many anecdotes, scholarly articles and federal studies with data showing that just the presence of guns can cause anxiety and increase aggressive behavior.
Plus, there are the teachers who accidentally shot themselves on school grounds.
And yes, there are the cases in which the "good guys" prevail.
We rate O'Neill's claim: Mostly True
https://www.sharethefacts.co/share/97a87447-7f5a-4775-979a-98b85f616e16
State of Rhode Island General Assembly § 12-7-21 "Title 12 Criminal Procedure" accessed May 5, 2016.
Rhode Island State General Assembly Capitol TV, "4-26-16 Senate Committee on Judiciary," 68:00 mark.
State of Rhode Island General Assembly Senate Bill 2761 "An act relating to criminal offenses — weapons," accessed May 5, 2016.
Congress.gov, "S.3266 - Crime Control Act of 1990," accessed May 5, 2016.
SLTrib.com, "Utah teacher shoots herself in the leg at elementary school," accessed May 5, 2016.
Berkowitz, Leonard; LePage, Anthony, "Weapon as aggression-eliciting stimuli," Journal of Personality and Social Psychology, Vol 7, Oct.1967, pages 202-207.
WashingtonPost.com, "Do citizens (not police officers) with guns ever stop mass shootings?" accessed May 5, 2016.
WashingtonPost.com, "Idaho professor shoots himself in the foot two months after state legalizes guns on campus," accessed May 5, 2016.
ChicagoTribune.com, "Uber Driver Shoots Gunman," accessed May 5, 2016.
NBCPhiladelphia.com, "Local Man Shot in the Chest Inside West Philly Barbershop," accessed May 5, 2016.
FBI.gov, "A Study of Active Shooter Incidents in the United States Between 2000 and 2013," accessed May 5, 2016.
WashingtonPost.com, "Why the CDC still isn't researching gun violence," accessed May 5, 2016.
Interview, Linda Finn spokeswoman for the Rhode Island Coalition Against Gun Violence, May 2, 2016.
Anderson, Craig; Arlin, Benjamin; Bartholow, Bruce "Does the Gun Pull the Trigger? Automatic Priming Effects of Weapon Pictures and Weapon Names." Psychological Science, July 1998, Vol. 9, pages 308-314.
Browse the Truth-O-Meter
More by Jacqueline Tempera
Support independent fact-checking.
Become a member!
In a world of wild talk and fake news, help us stand up for the facts.