Get PolitiFact in your inbox.
Cigarette butts "poison babies and small children because of the nicotine in them."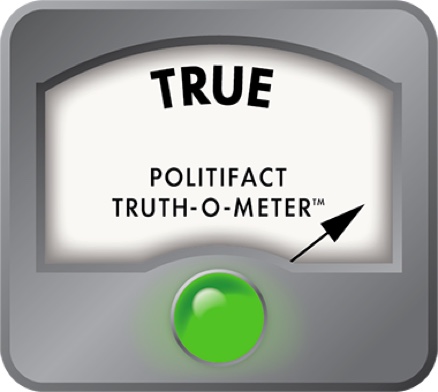 R.I. Lung Association representative says cigarette butts poison babies and small children
A bill before the General Assembly would prohibit smoking on public beaches; the Senate Judiciary Committee took testimony on the proposal Feb. 12.
There were only two speakers. One was Steven Brown, executive director of the American Civil Liberties Union,'s Rhode Island chapter, who objected to the provision calling for violators being charged with a misdemeanor.
The other was Karina Wood of the American Lung Association, who cited the health dangers of secondhand smoke.
But she also talked about another aspect of the issue -- the environmental problems posed by beach butts (the cigarette kind, not the anatomical variety).
"Environmentally, cigarette butts are unsightly. They are the number one polluting litter on our beaches," she said. "I've been involved in beach cleanups myself with my kids and you'll be amazed, or maybe you won't, at how many of those butts are littering our beaches. And they're dangerous to animals -- wildlife, birds."
"And also they poison babies and small children because of the nicotine in them."
We've heard plenty of reports over the years that cigarette butts are the biggest source of beach pollution in Rhode Island. But we wondered whether they are really poisoning children, especially babies, whom we think of as not being able to get around on their own.
It turns out that Wood was talking about the risks to children of eating discarded butts.
When we contacted her to ask for some documentation, she sent us to a few pieces of research. We also sought our own information on the toxicity of nicotine.
Common blends of tobacco contain roughly 15 to 25 milligrams per cigarette.
The amount of nicotine in a cigarette butt could vary but just a milligram or two can be enough to produce poisoning symptoms in a child. Those symptoms include "agitation, headache, sweating, dizziness, auditory and visual disturbances, confusion, weakness and lack of coordination," according to safety guide for various chemicals on the International Programme on Chemical Safety's website.
That database says the mean lethal dose for children who consume nicotine is about 10 milligrams, although we found another source that reported that the fatal dose was 40 mg to 60 mg for children.
Nicotine, a neurotoxin, can kill by causing lung failure or by paralyzing the muscles that control breathing.
How common is nicotine poisoning among babies or children?
Wood pointed us to two studies.
The first was published in the September 2009 edition of the journal Public Health by Jeffrey T. Quirk of the Erie County Department of Health in Pennsylvania. Using a national database covering about 100 U.S. hospitals, it estimated that there were 3,616 cases of cigarette poisonings and 756 cases of cigarette ingestion among children in the United States from 2002 to 2007. That's two a day, typically involving a child age 2 or younger..
Because Quirk only tallied injuries that received or required hospital treatment and didn't include children who might have been treated in homes or doctor's office, "the actual number of children's cigarette-related injuries may be much greater," he concluded.
Although they were mostly "generally minor injuries, these events have the potential to induce serious complications," he said.
The second study was done, coincidentally, in Rhode Island. For the 31-month period that began in January 1994, the state's Poison Control Center logged 146 cases in which children age 24 months or younger had ingested cigarettes or cigarette butts. Only one case occurred outside a residence -- in this instance it was a public park.
In one third of the cases, the child vomited, often more than once. Two thirds of the children had no symptoms.There were no fatalities and the children generally recovered within 12 hours.
Once again, that number probably underestimates the actual number of cases, the researchers said, because many parents might not have thought to call poison control.
The youngest children in the study, age 6 to 12 months, accounted for 75 percent of the cases.
Finally, we found a 2011 review article in Tobacco Control, a journal from the publishers of the British Medical Journal (now BMJ), which reports on 1,289 additional cases that appeared in the medical literature, 239 of which produced symptoms.
"We found that severe poisoning by cigarette butts among young children was rare but possible," the researcher said. "It is clear that smokers must treat cigarette butts as toxic waste products and take more care in discarding them; children will mimic parental behaviour by putting these items into their mouths and sometime consume them in quantities sufficient to be toxic."
Finally, we asked Wood if she meant to include babies in her statement. After all, most babies -- before they become toddlers -- can only eat what people feed them.
She pointed out that older babies find plenty of stuff on the floor when they're learning to crawl. "By way of a personal anecdote, I observed my own daughter, when she was a baby of 11 or 12 months old and crawling, pick up a discarded cigarette butt on the beach and bring it to her mouth," Wood said.
Dr. William Lewander, coauthor of the 1994 study and current director of pediatric emergency medicine at Hasbro Children's Hospital, said another child who picks up a butt might offer it to a baby and "once they start crawling, if a cigarette butt is dropped on the floor it's possible" for poisoning to occur.
"A toddler running around is probably most at risk," said Dr. Thomas Novotny, of San Diego State University, coauthor of the 2011 study. For younger children "it's possible they would crawl around in the sand and put something in their mouth. If a 1 year old were to eat a few butts, they likely would have nicotine toxicity -- increased heart rate, irritability - and there have been some reports of seizures in the past."
In sum, the scientific literature shows that it's not a rare event for doctors and poison control centers to have to deal with young children -- who tend to put just about anything in their mouths -- who have consumed cigarettes or cigarette butts. It's seldom fatal, but it can qualify as a medical emergency, and it doesn't take much to give a child symptoms of poisoning.
We rate the claim True.
(If you have a claim you'd like PolitiFact Rhode Island to check, email us at [email protected]. And follow us on Twitter: @politifactri.)
RILIN.state.RI.US, "An Act Relating to Health and Safety -- Public Beach Smoking Pollution Control Act," Senate bill 2015 -- S0124, and "2-12-15 Senate Committee on Judiciary," Capitol TV, both accessed Feb. 17, 2015
Emails, Karina Holyoak Wood, Rhode Island policy director, American Lung Association and director, Tobacco Free Rhode Island, Feb. 17-19, 2015
INCHEM.org, "Nicotine," accessed Feb. 18, 2015
NCBI.NLM.NIH.gov, "Tobacco and cigarette butt consumption in humans and animals," Tobacco Control, May 2011, U.S. National Library of Medicine website, accessed Feb. 18, 2015
CDC.gov, "Ingestion of Cigarettes and Cigarette Butts by Children -- Rhode Island, January 1994-July 1996," Feb. 14, 1997, accessed Feb. 18, 2015
Interview, Dr. Thomas E Novotny, medical epidemiologist and family physicians, Graduate School of Public Health, San Diego State University, Feb. 19, 2015
Interview, Dr. William Lewander, director of pediatric emergency medicine, Hasbro Children's Hospital, Feb. 20, 2015
Browse the Truth-O-Meter
More by C. Eugene Emery Jr.
Support independent fact-checking.
Become a member!
In a world of wild talk and fake news, help us stand up for the facts.