Get PolitiFact in your inbox.
Says Delaware County has more waterfront property than any other county in the state of Ohio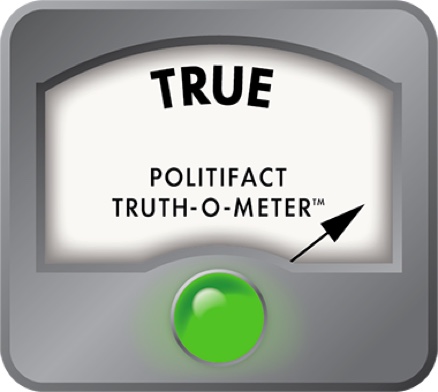 Ohio Sen. Kris Jordan says Delaware County lays claim to most waterfront property in the state
Ohio's northern shore along Lake Erie provides a coastal connection to the Great Lakes, a series of inland seas that collectively hold the greatest supply of freshwater in the world.
So it got PolitiFact Ohio's curiosity going when we heard a claim that state Sen. Kris Jordan, a Republican from Delaware County, made during budget debates in the Ohio Senate.
"Delaware County actually has more lakefront property and waterfront property than any other county in the state of Ohio," Jordan said.
PolitiFact Ohio decided to see if Jordan's claim held water.
After all, Ohio's north shore stretches hundreds of miles through eight different counties.  Delaware County, meanwhile, is landlocked in the center of the state.
First, let's put Jordan's remark in context.
The senator made his claim while speaking in support of some provisions in the budget bill that targeted the city of Columbus.
Columbus maintains a buffer strip around two reservoirs that extend into Delaware County, and Jordan's district, and supply water to the city. Adjacent property owners have, in the past, clashed with the city over use of the buffer strips. Some, for example, have been cited for mowing grasses that the city says help with filtration of runoff water that enters the reservoir.
The budget bill included restrictions to bar the city from penalizing property owners for doing what Jordan described as "basic maintenance of their property." He urged they be left in the legislation.
Those reservoirs are part of the reason Delaware County has the most shoreline, Jordan said.
PolitiFact Ohio checked with the Ohio Department of Natural Resources to see what data it could provide.
It has a website link with information about the Lake Erie shoreline that includes mileage for each of eight counties -- Ashtabula, Cuyahoga, Erie, Lake, Lorain, Lucas, Ottawa and Sandusky.
Ottawa County, which includes most of the Lake Erie islands, has the most lakefront property among those eight, with total shoreline of 94 miles. Next was Erie County with 68 miles. Sandusky County had the least among the eight with just 13 miles of lakeshore.
But Ottawa's shoreline wasn't nearly the greatest in Ohio.
ODNR experts from the Division of Coastal Management and Division of Soil and Water Resources used data from geographic information systems to calculate shorelines for Ohio's other counties, coming up with estimates that took into account waterfront along inland lakes and waterways.
Ottawa cracked the top five at No. 4. The others in the top five are inland counties that are home to large lakes or reservoirs.
And Delaware was indeed No. 1. It has about 140 miles of shoreline, according to ODNR.
Delaware County is home to O'Shaughnessy and Hoover reservoirs, two large man-made lakes that are a key part of Columbus' water supply.
Alum Creek Lake and Delaware Lake, two other man-made bodies of water, also are in Delaware County. Each is home to a state park.
Jordan's claim was that Delaware County had more waterfront property than any other in the state of Ohio. ODNR's experts, using computer data to prepare the estimates, would agree.
On the Truth-O-Meter, his claim rates True.
The Ohio Channel, "Senate Session - June 6, 2013 - Part 3"
Email exchange with Mark Bruce, public information officer, Ohio Department of Natural Resources, June 14, 2013
City of Columbus, Department of Public Utilities, "Water Supply and Source Management History"
City of Columbus, Department of Public Utilities, "Watershed Management Program"
Ohio Department of Natural Resources, Alum Creek State Park
Ohio Department of Natural Resources, Delaware State Park
Ohio Department of Natural Resources, "Explore Ohio's 312-mile shore," Ohio's Lake Erie Public Access Guide
Browse the Truth-O-Meter
More by Robert Higgs
Support independent fact-checking.
Become a member!
In a world of wild talk and fake news, help us stand up for the facts.