Stand up for the facts!
Our only agenda is to publish the truth so you can be an informed participant in democracy.
We need your help.
I would like to contribute
Says "Harry Reid has a better voting attendance record than these three Congressmen!"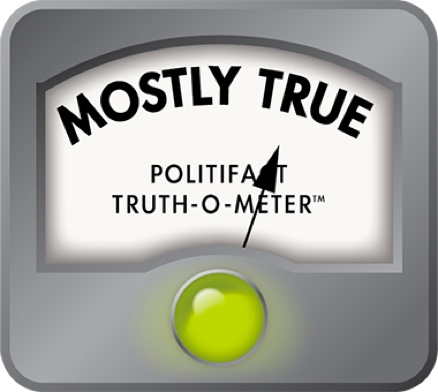 Senate candidate blasts opponents' absent when it counts
What's the best way to attempt to shame a conservative congressman and score some political points?
Compare him unfavorably with the most powerful Democrat in Congress, U.S. Senate Majority Leader Harry Reid.
Eugene Yu, an upstart Republican candidate for the U.S. Senate, recently launched a website that attacked the voting attendance records of three GOP House members who are also vying for the Senate seat: Paul Broun, Phil Gingrey and Jack Kingston.
"Harry Reid has a better voting attendance record than these three Congressmen!" the website says.
Yu's point near the bottom of the website: "Their subpar voting records are evidence they are not representing you in Washington."
Yu plans to air television ads making the claim, Morris News Service reported.
PolitiFact Georgia wondered whether Yu's claim was hyperbole or the truth.
Yu's claim came out close to the same time as an Atlanta Journal-Constitution report that Broun, over a two-year stretch, missed more than 80 percent of the meetings of a congressional Border and Maritime Security panel while being highly critical of federal border security.
Yu, a South Korean immigrant whose campaign website notes he served in the U.S. Army and as a Richmond County sheriff's deputy, used the nonpartisan website Govtrack.us as the basis for his claim. The website logs the votes of each member of Congress -- and when they didn't vote.
Here are the percentages of votes missed for each congressman, according to the website:
Gingrey    3.9 percent
Broun        3.7 percent
Kingston    3.5 percent
Reid        1.1 percent
The website says the percentage of votes missed by each of the three Georgia members is above the congressional median of 2.3 percent.
Case closed? Not entirely, we thought.
PolitiFact Georgia looked at the Govtrack.us website and did an apples-to-apples comparsion of the voting records of the four men from the same time period, since each congressman joined Congress in different years. We chose July 2007, since that was the year Broun came to Washington. Broun has the shortest tenure of the four congressmen. Reid, Kingston and Gingrey joined Congress in 1987, 1993 and 2003, respectively.
What we noticed is that the three Georgia members had voted nearly three times as often as Reid, a senator from Nevada, since July 2007. The House held more than 5,000 votes since July 2007 while the Senate, where Reid serves, had about 1,850 votes during the same time span. The House has more than four times as many members as the Senate. House members file more pieces of legislation.
Since July 2007, Gingrey missed 4.9 percent of House votes, the highest of the three Georgia members, our review of Govtrack's records shows. Broun missed 3.5 percent of House votes during that time span while Kingston missed 3 percent of those votes. On the Senate side, Reid missed 0.3 percent of the votes.
Still, since the House votes more frequently than the Senate, is this a fair comparison?
We mentioned this to the Yu campaign, and the candidate's Augusta campaign office manager, Cole Watkins, sent us a reply via email.
"What is important is that our elected officials take the voice of the Georgians to Washington for every vote and every committee meeting," Watkins wrote. "If they feel that they are overworked, then it is time for them to step down."
Kingston spokesman Chris Crawford said the congressman "strives to make every vote" but sometimes can't do so because of illness and family emergencies. Crawford said Reid's position as majority leader gives him an advantage in terms of voting.
"Senator Reid sets the vote schedule in the Senate, which should make it nearly impossible for him to miss votes," Crawford said.
To sum up, Yu claimed on a website that Reid has a better voting attendance record than three Georgia congressmen that Yu is running against for the U.S. Senate. The numbers show he's correct.
But Reid votes far less than the House members. To us, it's akin to comparing a baseball player who's been up to bat 190 times to another who's had 500 plate appearances.
Yu's claim needs a little context to be fully explained. Under our rating system, this one meets the definition of a Mostly True.
MIACongressmen.com website.
The Atlanta Journal-Constitution, "Broun misses most border security hearings in House," Dec. 11, 2013.
Email from Cole Watkins, Augusta campaign office manager for Eugene Yu, Dec. 12, 2013
Email from Chris Crawford, spokesman for U.S. Rep. Jack Kingston, Dec. 13, 2013
Govtrack.us website.
Morris News Service, "Yu blasts Kingston, Broun, Gingrey for missed votes," Dec. 11, 2013.
Browse the Truth-O-Meter
More by Eric Stirgus
Support independent fact-checking.
Become a member!
In a world of wild talk and fake news, help us stand up for the facts.