Get PolitiFact in your inbox.
Says Josh Mandel opposed federal loans to the auto industry.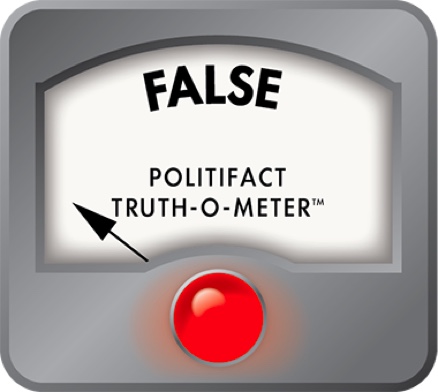 Sherrod Brown campaign says Josh Mandel opposes the auto industry rescue
For all the heat Josh Mandel has taken in this space for things he has said, the Republican state treasurer and U.S. Senate hopeful earns an equal amount of grief for what he won't say.

Mandel often refuses to offer clear opinions on key issues before Congress, be it the Violence Against Women Act or a bill to keep interest rates from doubling on student loans.

He says he won't "cast imaginary votes." His opponents, namely those supporting Democratic incumbent Sherrod Brown, say he doesn't want to be pinned down on topics important to voters.

So PolitiFact Ohio was surprised recently when Brown's campaign began asserting that Mandel would have voted against the federal loans to rescue automakers Chrysler and General Motors. Brown dialed up the criticism Monday prior to a Mandel event near a GM plant in Lordstown.

A headline on a news release labeled Mandel as "anti-auto rescue." In the release, Friends of Sherrod Brown spokeswoman Sadie Weiner said Mandel "would have voted 'no' on the auto rescue despite the fact that it saved Ohio jobs and put middle-class families back to work."

The claim caught PolitiFact Ohio's attention, given Mandel's trademark stealth. Had we missed a policy stand?

After considerable research and many discussions with both campaigns, we are not convinced.

Brown has been painting his opponent as anti-auto bailout since at least March, when Mandel told The Vindicator, Youngstown's daily newspaper, that he was developing a plan "to rescue the auto industry." To those who thought the industry already had been rescued by the government loans to Chrysler and GM, Mandel's statement was a head-scratcher.

"I'm not saying the bailout didn't work," Mandel told the paper. But he also said he "respectfully disagreed" that it saved the U.S. auto industry. Nowhere in the story is he quoted as saying he would have voted against the loans as a senator.

Nevertheless, Mandel's opponents pounced. Citing The Vindicator story in late March, the Ohio Democratic Party bashed Mandel in a news release that, among other gripes, stated he "would have voted to let the auto industry die." The state party works closely with Brown's campaign -- so closely that Justin Barasky, the Brown campaign's communications director and a former party spokesman responded to our questions about the statement at the time.

Barasky referred PolitiFact Ohio to a Toledo Free Press article from March 14 that appeared under the headline "County Democrats criticize Mandel for opposing auto bailout." Barasky also pointed us to a statement from U.S. Sen. Jim DeMint, a South Carolina conservative who cited Mandel's support of a "ban on government bailouts" when endorsing him in June 2011.

But in the weeks that followed our initial questions, we found no evidence that Mandel himself had ever confirmed he would have voted against the auto bailout. Meanwhile, both the Brown campaign and the Ohio Democratic Party continued with this line of attack.

Mandel could have made it easy on us by simply taking a position -- yea or nay. But true to form, he declined. Furthermore, his campaign communications director, Travis Considine, was adamant that our research was accurate: Mandel had not taken a public stance on the loans.

We followed up with both campaigns last week and again this week as Mandel traveled to the heart of Ohio's car-manufacturing belt. Barasky emailed us a clip of video footage he said comes from a February meeting with the Tea Party Express near Cincinnati.

"Your United States senator, Sherrod Brown, voted for the Wall Street bank bailout, the largest bailout of Wall Street banks in the history of the United States of America," Mandel says from behind a podium in the video. "If I were there, I would have voted against it."

Here's where it gets tricky. The Wall Street bailout is encapsulated by the Troubled Asset Relief Program, or TARP, a measure Congress passed in October 2008. After the Senate failed to reach a deal on a separate bailout for automakers, President George W. Bush, nearing the end of his administration, allocated TARP funds to Chrysler and GM.

President Barack Obama allocated additional TARP funds to the two companies in 2009. It is important to note, though, that the Senate, unlike the House of Representatives, never held an up-or-down vote on a standalone auto bailout.

Brown's official support for the rescue plan came when he cast a procedural vote to quickly move on a bill that would have given the automakers emergency loans. The motion failed. Brown also voted for TARP, but at the time no TARP money had been reserved for Chrysler or GM.

Barasky argues that Mandel has the benefit of hindsight, and that by declaring he would have voted against the bank bailout, he also is declaring he would have voted against the auto bailout.

When Mandel was in Lordstown this week, a reporter for the Youngstown Business Journal asked about this very conflict. Did Mandel oppose the allocation of TARP funds to the automakers?

Mandel did not answer the question directly.

"When I talk to Democrats, Republicans and independents throughout the Mahoning Valley, I have not come across anyone who supports bailing out Wall Street banks," he said. "I agree with Democrats, Republicans and independents in the Mahoning Valley that it's dead wrong to bail out the Wall Street banks with our tax dollars."

So where does all of this put the Brown campaign's statement on the Truth-O-Meter?

The senator's re-election team said Mandel "would have voted 'no' on the auto rescue."

Mandel doesn't help himself by refusing to take a clear position. A voter who read his comments in The Vindicator would be hard-pressed to determine where he stands on the auto bailout. He indicated he did not think the measure was perfect, but he stopped short of speaking against it.

But PolitiFact Ohio puts the burden of proof on the speaker. And the Brown campaign was unable to show us anything in which Mandel definitively stated he would have voted against rescuing the auto industry.

By virtue of voting against TARP, a position Mandel confirms he would have taken, he would have voted against a bill that eventually benefited the auto industry. Of course in these hypotheticals, Mandel wouldn't have known that at the time, so it is intellectually dishonest to write him off as anti-auto rescue.

Maybe Mandel will enlighten voters one day with his thoughts on the loans to Chrysler and GM. But for the moment, Brown's campaign is putting words in Mandel's mouth and pushing a deceiving line of attack.

On the Truth-O-Meter, the claim rates False.
Friends of Sherrod Brown news release, "Awkward: Anti-Rescue Josh Mandel Campaigns in the Valley Today Just Minutes Away from Lordstown Chevy Cruze Plant," via email, May 14, 2012

Interviews with Justin Barasky, Brown campaign communications director, May 9-16, 2012

Interviews with Travis Considine, Mandel campaign communications director, May 9-16, 2012

The (Youngstown) Vindicator, "Mandel developing rescue plan," March 2, 2012

Ohio Democratic Party news release, "3 Reasons Josh Mandel Will Continue Repeating 'Misleading,' 'Ridiculous,' 'Pants on Fire' Falsehoods," March 27, 2012

Emails from Barasky, March 27, 2012

Toledo Free Press, "County Democrats criticize Mandel for opposing auto bailout," March 14, 2012

Sen. Jim DeMint, Senate Conservatives Fund, "Josh Mandel for U.S. Senate in Ohio," June 27, 2011

Friends of Sherrod Brown news release, "Why Now? Josh Mandel's Record Of Attendance At Board Of Deposit Meetings Sits At A Pathetic 1 Of 15," via email, March 28, 2012

Video footage of Josh Mandel speaking at a Tea Party Express endorsement meeting in West Chester, Ohio; Feb. 12, 2012 (clip provided by Friends of Sherrod Brown campaign)

The Youngstown Business Journal, video interview with Josh Mandel, May 15, 2012

U.S. Senate, vote summary on motion to invoke cloture on the motion to proceed to consider H.R. 7005, Dec. 11, 2008

U.S. Senate, vote summary on passage of H. R. 1424, as amended, Oct. 1, 2008
Browse the Truth-O-Meter
More by Henry J. Gomez
Support independent fact-checking.
Become a member!
In a world of wild talk and fake news, help us stand up for the facts.