Get PolitiFact in your inbox.
John McCain opposed bankruptcy protections for families "who were only in bankruptcy because of medical expenses they couldn't pay."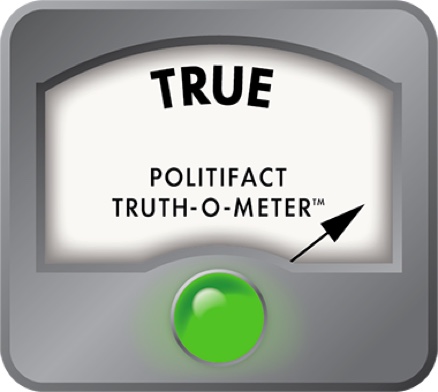 No exemptions for debtors
Trying to portray his opponent as insensitive to the plight of debt-laden Americans, Sen. Barack Obama used a June 11, 2008, speech to highlight Sen. John McCain's support for a 2005 law that made it more difficult for personal bankruptcy filers to escape debts that they could repay. Specifically, he noted McCain's opposition to an effort to exempt from the law individuals whose medical expenses pushed them into bankruptcy.
"John McCain has been part of the problem," Obama said. "When he had the chance to help families avoid falling into debt, John McCain sided with the credit card companies. When he had the chance to protect teenagers and college students from deceptive credit card practices, he sided with the credit card companies. And when I fought against the credit card industry's bankruptcy bill that made it harder for working families to climb out of debt, he supported it — and he even opposed exempting families who were only in bankruptcy because of medical expenses they couldn't pay."
The attack line revives many Democratic criticisms of the 2005 measure, which created a means test designed to force more consumers to file under Chapter 13 of the bankruptcy code, instead of Chapter 7. Under Chapter 7, individuals could have much of their debt erased, while Chapter 13 requires debtors to enter into court-ordered plans to repay their debts over several years.
The legislation was a huge priority of the financial service industry, which mounted an eight-year lobbying effort to get it enacted. But Democrats, then in the minority of the House and Senate, branded it a "sweetheart deal" for credit card companies and argued it would force qualified bankruptcy filers to pay higher attorneys' fees and face more paperwork.
As the bill approached a final vote in the Senate at the end of February 2005, Democrats led by Edward M. Kennedy of Massachusetts and Richard J. Durbin of Illinois threw up a series of roadblocks in the form of amendments designed to exempt certain groups from the means test, including long-term caregivers and victims of identity theft. Each was shot down by the Republican majority, which was eager to send a "clean" bill to the House, where GOP leaders had made it clear they would not vote on legislation laden with amendments.
One amendment offered by Kennedy would exempt debtors if their financial problems were caused by medical expenses. All 54 Republicans in the chamber, including McCain, voted against the measure, which was rejected 39-58. Obama joined 37 other Democrats and Vermont Independent James M. Jeffords in voting for it.
In fairness, McCain did not play a prominent role in this debate. And the vote on Kennedy's amendment was not an especially dramatic moment in the life of the bankruptcy law; there was more attention focused on high-profile votes on amendments to raise the minimum wage and to prevent violent protesters from escaping court-ordered fines or judgments by filing for bankruptcy protection.
Still, a vote is a vote, and in a year where candidates are trying to show empathy for economically stressed Americans, votes like this are likely to carry strong symbolism. Because Obama correctly cites McCain's vote on an effort to narrow the bankruptcy law's reach, we judge his statement True.
Time magazine, Obama's Full Remarks at Chicago Credit Cards Event, June 11, 2008

Text of bankruptcy law (PL 109-8)

CQ Weekly, "Bankruptcy Bill Amendment Blitz," by Michael R. Crittenden, March 7, 2005

CQ Weekly, "Bankruptcy Bill Has Parties Dug In," by Michael R. Crittenden, March 7, 2005

CQ Almanac, 2005
Browse the Truth-O-Meter
More by Adriel Bettelheim
Support independent fact-checking.
Become a member!
In a world of wild talk and fake news, help us stand up for the facts.