Get PolitiFact in your inbox.
Release presidential records
"Will nullify the Bush attempts to make the timely release of presidential records more difficult."
Obameter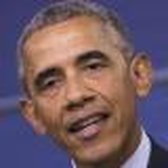 Obama signs executive order on presidential records
On his first day in office, Obama fulfilled a promise to roll back some Bush administration restrictions on presidential records. He signed an executive order that restored a 30-day time frame for former presidents to review records before they are released. It also eliminated the right for the vice president or family members of former presidents to do the reviews.
If this sounds familiar, it may be because we covered this issue during the Democratic primary. It became a controversy because restrictions put into place under Bush potentially delayed the release of records from Hillary Clinton's time as first lady.
Here's how the release of presidential papers generally works: When a president leaves office, the records of his administration go to the National Archives. After five years, the records are subject to public records requests under the Freedom of Information Act. Professional archivists determine which records should be publicly available, and the current and former presidents have the right to review them as well. The former president is given seven years to claim exemptions for his entire White House archive under the Presidential Records Act of 1978.
Under the FOIA and the Presidential Records Act, exemptions include matters of national security and national defense; invasions of personal privacy such as personnel or medical records; federal appointments; proprietary commercial or financial information; and confidential communications between the president and his advisers.
It used to be that former presidents had to claim an exemption within 30 days of receiving them. But Bush signed an excutive order in 2001 that did away with the timeline, giving former presidents the right to review every document no matter how long it took them.
In the event of a former president's death or disability, it gave the former president the right to designate his family to review records. It also gave the vice president the right to review records.
Obama's executive order, signed Jan. 21, 2009, restored the 30-day time frame for former presidents, and it removed additional review rights for the vice president or the family members of former presidents.
Groups that advocate for open government praised Obama's order.
"It brings us back to the original concept of the Presidential Records Act," said Meredith Fuchs, general counsel for the National Security Archive, an independent nongovernmental research institute affiliated with George Washington University.
We asked Fuchs whether the public should expect changes to archives with each new presidential administration.
"I think Congress should legislate here," she said. "This is not the kind of thing that should change back and forth every time there"s a new president with a new philosophy on transparency."

There is federal legislation that has passed the House that would codify the changes Obama made through executive order, she said, and Obama said he would support it. As of this writing, it still needed to pass in the Senate.
"The truth is, every government bureaucracy has the potential to become secretive and cover up what it"s doing," Fuchs said. "That could happen with this administration or any other administration."
In the meantime, Obama signed the executive order as promised. Promise Kept.