Get PolitiFact in your inbox.
Charcoal activated tablets "will counteract most date rape drugs."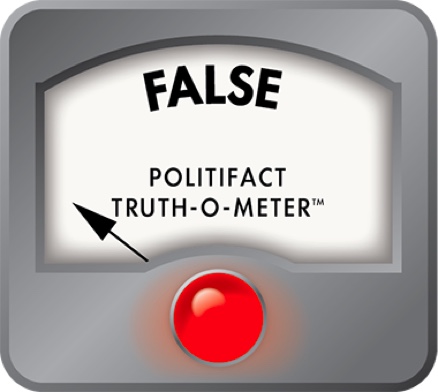 Activated charcoal is unlikely to be effective in countering drugs used in sexual assaults
If Your Time is short
Experts do not advise using activated charcoal to "counteract" drugs used in rape and other sexual assaults — it's unlikely to be effective and its application is best determined on a case by case basis.
Activated charcoal —  a processed form of carbon — has been touted widely for its purported health benefits, particularly its ability to absorb toxins. It has a spot on the World Health Organization's Model List of Essential Medicines, it can be regularly found in emergency rescue service supply kits in some parts of the world, and can be purchased from a local pharmacy — or online — without a doctor's prescription. 
But social media claims on the ability of activated charcoal to counteract "date rape drugs" mix medicine with pseudoscience. A date rape drug is a broad label for various drugs and alcohol that can  impair someone's ability to give consent to sexual activity.
A Facebook post implores social media users to buy activated charcoal tablets and bring them to gatherings or night clubs. "Should you feel like you aren't yourself or out of place, drink one tablet & it will counteract most date rape drugs," said the post, which dates back to 2019 and continues to be shared.
The post was flagged as part of Facebook's efforts to combat false news and misinformation on its news feed. (Read more about PolitiFact's partnership with Facebook.) 
Theoretically, a sufficient dose of activated charcoal could be effective if it is taken before the drug is absorbed by the bloodstream. But drugs commonly used to facilitate rape and other sexual assaults rapidly take effect — and it's contrary to medical advice to ingest activated charcoal if someone is already experiencing symptoms, since by then the drug has already entered the bloodstream.
What is activated charcoal?
Activated charcoal is produced when carbon substances are heated and then "activated" with steam or hot air. Because of its absorbent surface, activated charcoal can prevent some toxic substances from being absorbed into the gastrointestinal tract.
If someone has overdosed, activated charcoal could gobble up some drug molecules before they are absorbed into the bloodstream, and possibly diminish the drug's effect, said Dr. William Sullivan, a professor of pharmacology and toxicology at Indiana University. 
To what extent activated charcoal can bind to toxic substances depends on the properties of the substance, like its particle size, solubility, and pH levels, as well as the contents of the stomach. Crucially, its effectiveness depends on how much time has passed since a drug or poison ingestion.
Experts caution against relying on activated charcoal
Drugs used in sexual assaults can be tasteless, odorless and sometimes colorless. That makes them difficult to detect, especially if they are mixed with a drink. Most are rapidly absorbed in the bloodstream, meaning that their effects also take hold quickly. Common effects are reduced consciousness or coma.
Sullivan explained that if you "feel like you aren't yourself or out of place," as the Facebook post suggests, the drug has already reached the brain and activated charcoal is unlikely to effectively counteract the drug.
"Charcoal only works in the [gastrointestinal] tract and will not pull the drug out of the blood or brain, so a charcoal tablet is not going to help at this point," Sullivan said. 
Activated charcoal could reduce the severity of a drug's effects if it is taken immediately after ingesting the drug — but figuring out that you've been drugged prior to the onset of symptoms is oftentimes unlikely, said Dr. Michael Eddleston, a clinical toxicologist at the University of Edinburgh.
Rohypnol, GHB (gamma hydroxybutyric acid), and ketamine are drugs that are commonly used in sexual assaults. It takes about 30 minutes for Rohpynol and ketamine to enter the bloodstream, while GHB usually takes effect within five to 15 minutes.
"These drugs are sometimes called 'club drugs' because they are often used at dance clubs, concerts, bars, or parties," said the Office on Women's Health in the U.S. Department of Health and Human Services. People who use drugs or alcohol to commit sexual assault most often use alcohol alone or in combination with other drugs, the office said. 
Mitchell Gomez, who directs DanceSafe, an organization promoting safety and health in the electronic dance community, also advised that if a person thinks they have been non-consensually given a drug, they should seek medical care and not rely on activated charcoal.
"The reality is, doses of many so called 'date rape drugs' are very small, and by the time you feel intoxicated, you have probably absorbed the majority of the drug already," Gomez said. 
Activated charcoal is also rarely used to combat alcohol poisoning, since alcohol is absorbed rapidly from the gut. 
Risks of improper ingestion of activated charcoal
Despite a long history of medical applications, there is no international set of standards on how activated charcoal should be administered — each dosage requires a precise analysis of risks and benefits.
Taking one tablet of activated charcoal may not only be an insufficient dose but also the improper formulation for it to produce its intended effect.
Aspiration of charcoal in powdered form may contribute to an abnormal buildup of fluid in the lungs and other pulmonary issues.  
Ingesting charcoal could also have other potentially painful or distressing consequences, since it could bind to other medications, like antidepressants and birth control pills, rendering them ineffective. 
Experts said that taking a charcoal tablet to block drugs is misguided and could provide people a false sense of security. Instead, they said, if someone thinks they have been poisoned, they should seek medical help immediately. 
Our ruling 
A Facebook post claimed that charcoal activated tablets "will counteract most date rape drugs."
Although activated charcoal is often given as an emergency poison treatment, medical experts said that it's unlikely to be effective in detoxifying the gastrointestinal system by the time someone realizes that they may have ingested a drug. 
We rate this claim False. 
Email Interview, Dr. William Sullivan, Pharmacology & Toxicology Professor at Indiana University, June 19, 2021
Email Interview, Dr. Tobias Zellner, Medical Doctor at the Technical University of Munich, June 22, 2021
Email Interview, Dr. Michael Eddleston, Chair of Clinical Toxicology at the University of Edinburgh, June 24, 2021
Email Interview, Mitchell Gomez, Executive Director of DanceSafe, July 8, 2021
Journal of Medical Toxicology, Activated Charcoal for Acute Poisoning: One Toxicologist's Journey, May 20, 2010
American Academy of Clinical Toxicology and European Association of Poisons Centres and Clinical Toxicologists, Position paper: Single-dose activated charcoal, 1997
American Academy of Clinical Toxicology and European Association of Poisons Centres and Clinical Toxicologists, Position statement and practice guidelines on the use of multi-dose activated charcoal in the treatment of acute poisoning, 1999
Deutsches Arzteblatt, The Use of Activated Charcoal to Treat Intoxications, May 3, 2019
European Monitoring Centre for Drugs and Drug Addiction, Sexual Assaults Facilitated by Drugs or Alcohol, March 2008
Health Feedback, Activated charcoal tablets are unlikely to be effective in counteracting date rape drugs; individuals who have been given date rape drugs should seek medical attention, June 29, 2021
Office on Women's Health, Date rape drugs
StatPearls, Gamma-Hydroxybutyrate Toxicity
Rochester University School of Medicine, Ketamine Parenteral and Oral Dose Recommendations
Human & Experimental Toxicology, Does alcohol absorb to activated charcoal?
Browse the Truth-O-Meter
More by Emily Tian
Support independent fact-checking.
Become a member!
In a world of wild talk and fake news, help us stand up for the facts.