Stand up for the facts!
Our only agenda is to publish the truth so you can be an informed participant in democracy.
We need your help.
I would like to contribute
Newt Gingrich has been a proponent of selecting a president by popular vote instead of the Electoral College.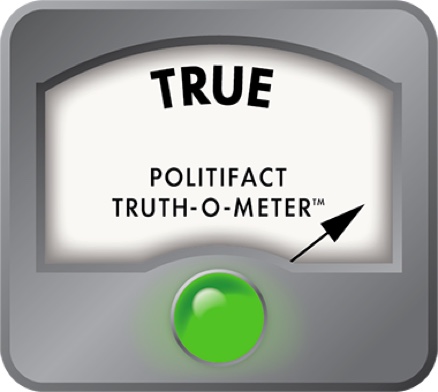 Newt Gingrich has said he favors using the popular vote to pick a president
Newt Gingrich, a loyal Donald Trump surrogate and former Georgia congressman who became speaker of the U.S. House of Representatives, is poised to play a key role in the 45th president's new administration.
But if Gingrich, who is a key player on the Trump transition team, had gotten what he wanted not so long ago, things would be different.
According to news reports, Gingrich just a few years ago backed electing U.S. presidents through the so-called popular vote and not the Electoral College, which propelled Trump to victory last week over Democrat Hillary Clinton.
Clinton is still leading the popular vote count. But under our current system that is irrelevant. It is the candidate who gets 270 Electoral College votes who wins. That is the way it has been throughout U.S. history.  
PolitiFact was curious. Had Gingrich backed vanquishing the Electoral College in favor of the popular vote -- a change that might have shoved him into political obscurity instead of where he stands now at center stage.
The easy answer: Yes, he did.
U.S. citizens only indirectly vote for the president and vice president. The U.S. Electoral College was established by Article II of the United States Constitution. Under that system, voters in each state choose a slate of "electors" pledged to vote for a party's candidate.
In the 2016 election, Trump is expected to get 306 electoral votes to Clinton's 232.
In a Nov. 10 article, Mother Jones pointed to a 2014 letter to the group National Popular Vote by Gingrich. The nonpartisan group promotes legislation that would guarantee the presidency to the candidate who receives the most popular votes nationally.
In the letter, Gingrich writes, "America would be better served with a presidential election process that treated citizens across the country equally."
We reached out to Gingrich spokesman Joe Desantis. He pointed us to a statement made by Gingrich on Sunday's "Face The Nation." When asked whether he was still a fan of getting rid of the Electoral College, Gingrich said, "I think, in the long run, you want to find a way to have the whole country represented."
But for now, the only competitions that matter are the ones in the swing states. The GOP, Gingrich said, all but writes off traditional Democratic states such as California, which have huge popular vote totals.
"Remember, in 49 states, he (Trump)  had a 2.2 million-vote majority, and then there's California," Gingrich said during his Sunday interview. "We don't compete in California.  
He said GOP strategists don't invest in California because they assume the party will not carry the state.
"So it gets worse every year," he said.  "If this had been a general election, where the total vote mattered, we would have competed in California".
Kerwin Swint, a political scientist at Kennesaw State University in metro Atlanta, said Gingrich and a number of others, both Republican and Democrat, have voiced support for the National Popular Vote Compact. Under that compact, member states would pledge to cast its electoral votes for the winner of the nationwide popular vote.
"The compact kicks in when enough states join the agreement that would equal 270 electoral votes," Swint said in an email  "So far, enough states have joined that would equal 165 electoral votes, and they are all Democratic states."
Swint said abolishing the Electoral College would require a two-thirds vote in both houses of Congress. Then comes the really tough part -- 38 out of 50 states would have to ratify it.
"Not bloody likely, at least not in our lifetimes," he said. "Even Donald Trump criticized the Electoral College in 2012, but I bet he wouldn't now!"
University of Virginia political scientist Larry Sabato said he doubts there is any new momentum to abolish the Electoral College by the party soon to be in charge of the White House and both chambers of Congress.
"Not only have two GOP presidents been elected in the past 16 years by the College, despite losing the popular vote, but all five cases in history of the popular vote winner being denied the Presidency disadvantaged Democrats (1824, 1876, 1888, 2000, 2016)," Sabato wrote in an email.
"Somehow I don't think reforming or abolishing the Electoral College will be a high priority going forward, even though Gallup has repeatedly shown that large majorities of Americans want the popular vote to pick the President."
Our ruling
Several media outlets have recently reported that Newt Gingrich previously advocated for electing U.S. presidents by popular vote instead of the Electoral College.
Our research shows Gingrich was definitely an advocate of the popular vote option.
We rate the reports True.
Browse the Truth-O-Meter
More by Ariella Phillips
Support independent fact-checking.
Become a member!
In a world of wild talk and fake news, help us stand up for the facts.