Stand up for the facts!
Our only agenda is to publish the truth so you can be an informed participant in democracy.
We need your help.
I would like to contribute
"2014 Federal Tax Refunds To Be Delayed Until October 2015."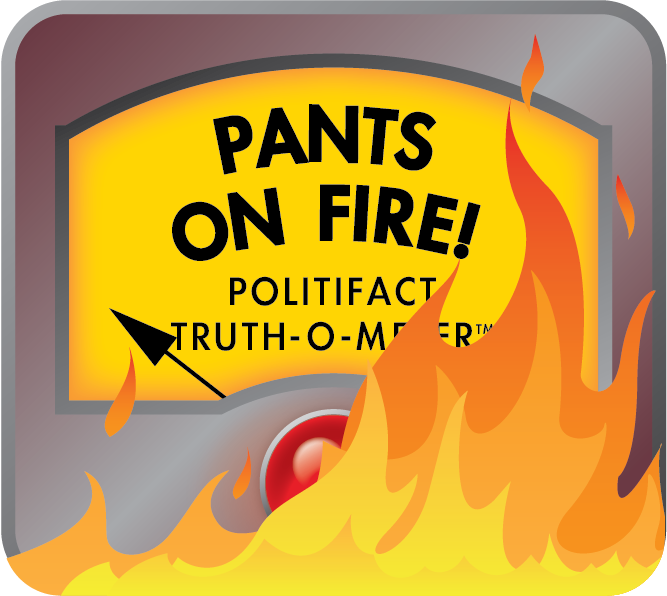 Viral claim says IRS will be delaying tax refunds next year, but it's fake news
Readers recently forwarded us a claim they had begun seeing in their inbox -- and which their friends were believing. It was a link to a story headlined, "2014 Federal Tax Refunds To Be Delayed Until October 2015."
This would be a pretty big deal if true. Is it?
The short answer is: No.
It turns out that the article was published in September 2014 on a website called the National Report. Here's a portion of the article:
"Normally when you file your taxes, whatever money is owed back to you is quickly repaid. The process of getting your money back has been made even quicker in recent years through the use of E-file and direct deposit of federal tax rebates. But starting in 2015, federal tax refunds for the 2014 fiscal year are going to take longer for Americans to receive. A lot longer.
"The deadline to have your federal taxes filed will remain April 15th, but under new directives issued to the IRS, no refunds are to be issued before October 15th, 2015. This means that early filers who normally receive their refunds around the beginning of February will have to wait an additional 7 months longer than normal to get the money owed to them.
"White House Press Secretary Josh Earnest defended the upcoming changes to IRS tax refund policy. 'It's a minor cost saving measure initiated by the administration with bipartisan support,' said Earnest. 'The recommendation to initiate this new refund structure came out of the Committee On Ways And Means, under the leadership of Republican Congressman David Camp. Absolutely zero dollars are going to be kept that is owed to hardworking Americans. All you are seeing here is a policy change streamlining the way in which the IRS structures tax refund repayments. Americans who find this objectionable can always opt to bring their tax withholding more in line with the actual taxes they will owe in the future.' "
The article went on to quote two Republican senators critical of the move -- Rand Paul of Kentucky and John McCain of Arizona.
A lot of people appeared to believe it. The article was shared 647,000 times on Facebook since it was published. Forbes tax columnist Kelly Phillips Erb was among those who noted its wide reach.
There is one problem with the claim: It comes from a fake-news site.
The last time we checked a bogus claim from National Report, the site had a disclaimer that said "the views expressed by writers on this site are theirs alone and are not reflective of the fine journalistic and editorial integrity of National Report." This disclaimer has since been removed by the site.
Another, clearer disclaimer -- also removed -- has been archived by urban-legend investigation site Snopes.com. The disclaimer said, "National Report is a news and political satire web publication, which may or may not use real names, often in semi-real or mostly fictitious ways. All news articles contained within National Report are fiction, and presumably fake news. Any resemblance to the truth is purely coincidental."
We reached out several times to the IRS to see if we could get an official disclaimer from the agency, but we never heard back.  
Our Ruling
A chain email has been circulating with a link to an article headlined, "2014 Federal Tax Refunds To Be Delayed Until October 2015." However, the article comes from the National Report, a satire website. It is not accurate and was never intended to be. We rate the claim Pants On Fire.
Browse the Truth-O-Meter
More by Nai Issa
Support independent fact-checking.
Become a member!
In a world of wild talk and fake news, help us stand up for the facts.