Get PolitiFact in your inbox.
Says former U.S. Rep. Carol Shea-Porter refused to host town hall meetings during her time in Congress.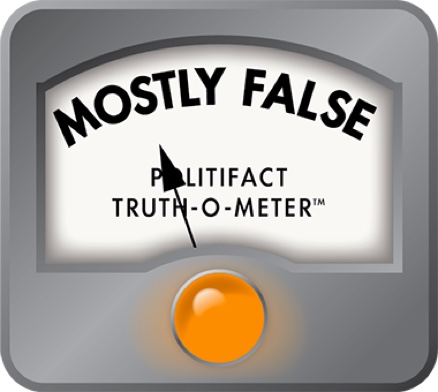 N.H. Republicans say Shea-Porter ducked town hall meetings
Town hall-style meetings have a deep history in New Hampshire politics. But some state analysts fear the tradition of skipping these meetings is growing among lawmakers.

In a statement released earlier this month, the N.H. Republican Party took aim at congressional candidate and former Democratic U.S. Rep. Carol Shea-Porter, criticizing her record of hosting Town Hall sessions during her time in office.

Shea-Porter, who served in Congress from 2007-2010, is challenging Republican incumbent Rep. Frank Guinta for his First District seat in this fall's elections.

"Carol Shea-Porter is still ignoring the problems of the economy and is instead focused on partisan games," Tory Mazzola, executive director of the state Republican Party, wrote March 8 in an email. "(Her) record of helping people get back to work is as bleak as her record of refusing to host town halls when she was in Congress."

We'll leave it to voters to decide about the former congresswoman's jobs record, but as for her history with town hall meetings, that sounds like a job for PolitiFact.

Shea-Porter, like some of her former congressional colleagues, has been taking heat for years over town hall meetings.

The former House member held 14 meetings over her first term in office, nine the first year and five the second, according to a campaign spokeswoman. But, after her re-election in 2008, heated discussion of federal healthcare reform prompted a series of protests and shouting matches at meetings across the country, and Shea-Porter initially scheduled only telephone town hall sessions instead of regular meetings.

This drew criticism from several state newspapers.  

"We know how a town meeting is supposed to work, and it certainly isn't by telephone. It is neighbors meeting face-to-face to discuss the issues," the Portsmouth Herald wrote Aug. 16 in an editorial titled "Delegations should meet with voters."

The Union Leader, the state's largest newspaper, followed up two days later, criticizing Shea-Porter and fellow U.S. Rep. Paul Hodes, D-N.H. for skipping the meetings.

"Hodes and Shea-Porter need to put down the phone and the other contrived and restricted public access points they have ginned up and instead place themselves in front of the public," the paper wrote in a similar editorial. "Really. It's not difficult."

Within two weeks, Shea-Porter heeded the calls, scheduling a pair of public meetings over one day at the end of the summer recess to discuss healthcare reform.

"This is exactly what we wanted to hear," Shea-Porter told the Portsmouth Herald after the session, which was interrupted by shouts and boos. "The questions were tough, but we were pleased people showed up."

Five months later, she returned to the state during the next congressional recess, hosting three town hall sessions in two days over a January weekend in 2010. And, she returned to the state two months after that to speak on the Affordable Care Act, which was signed into law on March 23, 2010.

During that time, she had eight public meetings in 10 days, touting the the federal health care law. Those sessions, which drew hefty protest and complaints, according to media reports, brought her town hall number up to 13 meetings between August 2009 and April 2010.

Here's how that compares with other members of the N.H. delegation:

Guinta, who defeated Shea-Porter in the November 2010 election, has held 19 town halls since he took office last year, according to spokesman J. Mark Powell. But, both U.S. Rep. Charlie Bass, and Republican U.S. Sen. Kelly Ayotte, held 10 such sessions last year - one in each county, spokesmen of the lawmakers said. While U.S. Sen. Jeanne Shaheen has served since 2008, her office failed to offer specific numbers on the senator's public meetings with constituents.

Despite the public meetings, Shea-Porter took some criticism for her meeting schedule. In June 2010, the New York Times included her in a story about Democrats who did not hold town halls to avoid criticism.

"In New Hampshire, where open political meetings are deeply ingrained in the state's traditions, Representative Carol Shea-Porter's campaign Web site had this message for visitors: 'No upcoming events scheduled. Please visit us again soon!'," reporter Jeff Zeleny wrote in the June 6, 2010 article titled "Democrats Skip Town Halls to Avoid Voter Outrage.'

Still other publications noted Shea-Porter's efforts to meet voters. In August 2010, Drew Cline, opinions editor of the Union Leader tweeted a correction to an Aug. 10 editorial that had suggested she held no such meetings. And, before that, in March 2010, the national political website RealClearPolitics.com credited Shea-Porter as one of the members of Congress to continue to hold meetings amid the strong criticism.

"But others appear to have signed on to the plan for aggressive outreach. Rep. Carol Shea-Porter (D-NH), for instance, has four town hall meetings planned specifically about health care," reporter Mike Memoli wrote in a March 26, 2010 post.

Our ruling:

The Republican party says Shea Porter had a "record of refusing to host town halls when she was in Congress."

There was a point a few years ago when Shea-Porter did not hold town hall meetings. She drew criticism from New Hampshire news outlets after she scheduled no in-person meetings between April 2008 and August 2009, while the federal health care debate reached a fever pitch.

But, once she resumed the public forums, she stayed in plain sight. In the eight months between August 2009 and April 2010, she hosted 13 meetings, more than some members of the current congressional delegation, and, after she voted in favor of the controversial Affordable Care Act, she went before her constituents, holding eight meetings in less than two weeks.

We rate this claim Mostly False.
Email Interview between Tory Mazzola, executive director of the N.H. Republican Party, and Danielle Ryan, Nashua Telegraph correspondent, March 8, 2012

Email interview with Naomi Andrews, campaign manager for Carol Shea-Porter for Congress, March 14, 2012

Email interview with Stephanie DuBois, spokeswoman for U.S. Rep. Charles Bass, March 14. 2012

Email interview with J. Mark Powell, spokesman for U.S. Rep. Frank Guinta, March 14, 2012

Email interview with Liz Johnson, spokeswoman for U.S. Sen. Kelly Ayotte, March 14, 2012

Email interview with Faryl Ury, spokeswoman for U.S. Sen. Jeanne Shaheen, March 19, 2012

Portsmouth Herald, "Delegations should meet with voters," August 16, 2009

Portsmouth Herald, "Skirmish over health care: Shea-Porter forum filled with tension," August 30, 2010

National Republican Congressional Committee, "Ducking duo: Hodes, Shea-Porter looking bad," August 18, 2009

New York Times, "Democrats Skip Town Halls to Avoid Voter Rage," June 6, 2010

Real Clear Politics, article "Health Care Fight Returns to Town Halls," March 26, 2010
Browse the Truth-O-Meter
More by Jake Berry
Support independent fact-checking.
Become a member!
In a world of wild talk and fake news, help us stand up for the facts.