Stand up for the facts!
Our only agenda is to publish the truth so you can be an informed participant in democracy.
We need your help.
I would like to contribute
Says Christopher Little has "a history of working against environmental protection by defending the worst types of corporate polluters"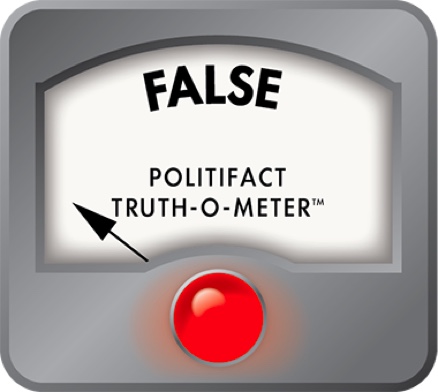 Pacheco says Little has 'a history of working against environmental protection by defending the worst types of corporate polluters'
Christopher H. Little, the Moderate Party's candidate for attorney general, has tried to position himself as the candidate with the best experience to clean up Rhode Island's politics and environment. Among other credentials, he cites his past chairmanship of Common Cause of Rhode Island and his three years as president of Save the Bay, beginning in 1987.

So it was no surprise that someone might try to sully his Mr. Clean persona. Earlier this month, state Democratic Party Chairman Edwin R. Pacheco said Little's claim to being an environmental champion was contaminated by his private law work for polluters.

"Attorney general candidate Chris Little and his law firm have a history of working against environmental protection by defending the worst type of corporate polluters," Pacheco said in an Oct. 4 news release.

Little dismissed Pacheco's charges, saying "Mr. Pacheco, you need to actually read these cases you're citing. If you do you will find that I was actually trying to help preserve the environment."

An open invitation to look at the record. How could we refuse?

Pacheco cites three instances in which he claims Little represented clients who were polluters:

* Two Massachusetts towns that took the federal Environmental Protection Agency to court over a proposed sludge  dump

* A chemical company whose North Carolina facility was designated a hazardous waste site

* A Massachusetts-based gasoline station operator that was fined for a gasoline spill in Brockton

We'll look at them one-by-one.

The EPA suit

Pacheco's first claim involves the Massachusetts towns of Walpole and Norfolk, which challenged a 1989 federal Environmental Protection Agency study that said it was environmentally safe to build a landfill for dried sewage sludge in Walpole.

Pacheco's news release said the EPA found "the towns violated water pollution laws. … Chris Little was on the side of polluters and lost."

That case stemmed from the 1980s effort to clean up Boston Harbor. New filtration plants were built to purify sewage effluent before it was discharged into the harbor. But the new plants generated sludge, which had to be dumped somewhere. In 1989, the Massachusetts Water Resources Authority decided that somewhere was in Walpole, near the Norfolk town line.

The towns objected and sued the EPA, claiming the EPA's environmental impact study failed to address environmental threats the landfill would pose.

Little — who was with Tillinghast, Collins & Graham at the time — said he joined the effort in 1989 or 1990 on Norfolk's behalf, after he'd represented the Rhode Island town of Richmond in its successful fight to stop a 70-acre landfill from being built there.

A federal district court judge ruled for the EPA, finding that the agency had considered the issues and met the federal standards for an impact study.

In the end, the dump was never built. In 1993, after lobbying by the state, the EPA agreed to a plan to have the dried sludge trucked to dumps in Utah.

Pacheco bases his criticism of Little on a summary of the suit on LexisNexis, an Internet data base, which said "the EPA found that the towns had violated the Water Pollution Control Act..."

However, the judge's decision shows that summary was inaccurate. Rather than violating water pollution control laws, the towns were trying to get them enforced more stringently. In fact, the ruling shows it was Little's client who sought tougher environmental law enforcement.

The North Carolina company

Pacheco's news release said: In 1988, Little's law firm continued their quest against environmental protection when his firm defended a company that had a history of contaminating drinking water supplies."

That company was National Starch and Chemical, a North Carolina firm that makes chemicals for textile and furniture makers.

Pacheco's statement cites a 1980s case in which National Starch was cited for storing 350,000 gallons of liquid waste in unlined trenches on its property. Because of the threat to local drinking water wells, the EPA ordered it to clean up the site.

Little did represent National Starch, but it was in a case in Rhode Island, not North Carolina.

National Starch was among several companies that used a New Jersey company to dispose of their waste.

The companies thought their waste was going to an incinerator in New Jersey, but instead it was taken to Rhode Island, where it was illegally dumped at the Davis site in Smithfield, later designated as a Superfund site.

The company agreed to pay $5 million toward the cleanup; Little represented it in subsequent lawsuits to recover that money from the disposal company that misled it.

Little maintains his work for National Starch wasn't to defend a polluter but to make sure the real guilty party paid financially.

The oil company

Pacheco's third claim involved legal work Little did for gasoline station owner Mutual Oil of Massachusetts. His news release says Mutual Oil was fined $50,000 by the state for spilling gasoline at a station it owned in Brockton, a claim we verified through the Massachusetts attorney general's report for fiscal year 2002.

Little did represent Mutual Oil, but not in that case. Instead, it was in a Rhode Island zoning dispute. In 1999 a developer wanted to build a gas station in a Stop & Shop shopping center on Mendon Road, in Cumberland, near the Blackstone River.

A group of local gas station owners that wanted to stop a new competitor convinced the zoning board to reject the plan, in part because the gas station would have been built on a floodplain of the Blackstone River. Little said Mutual Oil financed his work on behalf of the local station owners.

To summarize:

Pacheco was wrong when he said Little "was on the side of the polluters" in the Massachusetts sludge case.

He was correct when he said Little represented a North Carolina company that caused pollution problems in that state. But Little's representation of the company had nothing to do with that case.

He was correct when he said a Little client had been fined for a spill in Massachusetts. But again, Little's representation of the company had nothing to do with that spill.

Bottom line: None of the cases Pacheco cites supports his attack on Little.
We rate his statement False.
Town of Norfolk v. U.S. EPA ruling: (Accessed Oct. 18, 2010)
EPA cleanup, National Starch and Chemical Co.
Christopher H. Little representing National Starch in Davis Superfund case, U.S. District Court for Rhode Island Docket # 90-cv-00484
Massachusetts Attorney General report for 2002 fiscal year: Mutual Oil Co.'s $50,000 penalty for gasoline spill (accessed Oct. 18, 2010)
News release "Pacheco: AG Candidate Little is on the Wrong Side of Environmental Protection," Oct. 4, 2010 from Edwin R. Pacheco.
Pacheco and Little debate, WPRO-630AM, Oct. 5, 2010. (accessed Oct. 18, 2010)
Interview Edwin R. Pacheco, Oct. 18, 2010.
Browse the Truth-O-Meter
More by John Hill
Support independent fact-checking.
Become a member!
In a world of wild talk and fake news, help us stand up for the facts.