Stand up for the facts!
Our only agenda is to publish the truth so you can be an informed participant in democracy.
We need your help.
I would like to contribute
Elena Kagan is "a New York City radical, Marxist lawyer through and through."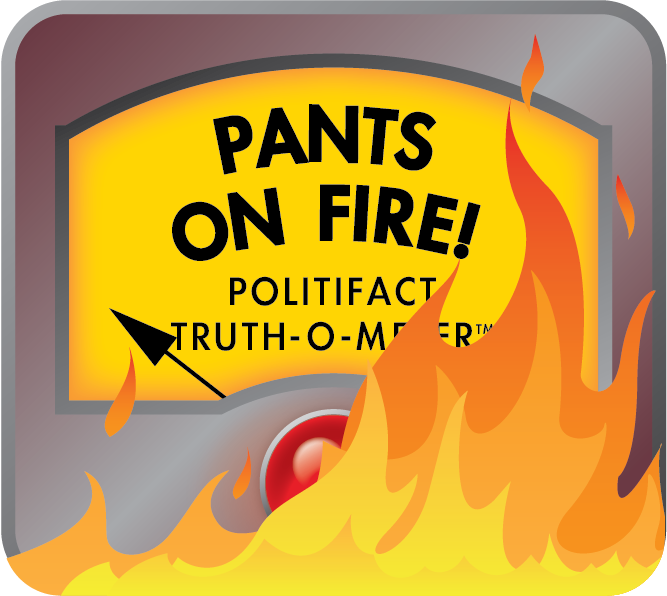 Michael Savage says Kagan is a Marxist
You write your senior thesis on socialism, it's bound to come up if you want to become a Supreme Court Justice.

Elena Kagan did. And it has.

"Now the empty skirts in the media are saying that she doesn't have much of a 'paper trail' that would reveal her views on issues," said conservative radio commentator Michael Savage, "but her senior thesis at Princeton was entitled, 'To the Final Conflict: Socialism in New York City, 1900-1933.' She's a New York City radical, Marxist lawyer through and through."

The question is not whether Kagan wrote the paper. It's available to anyone who's willing to pay the Princeton University Library $54.60 to read it.

The question is whether the thesis reveals Kagan to be "a New York City radical, Marxist lawyer through and through."

We paid our $54.60, and read the 153-page senior thesis submitted by Kagan in April 1981. And we can say for sure that nowhere in the paper did Kagan say that she is a socialist. In fact, while Kagan offers strong opinions about various theories of the decline of the socialist party, she does not give her opinions about the party's political ideas.

The closest we get to an insight into why Kagan selected that topic is in the acknowledgements at the start of the paper, where she wrote, "Finally, I would like to thank my brother Marc, whose involvement in radical causes led me to explore the history of American radicalism in the hope of clarifying my own political ideas."

The rest of the paper is an examination of why the socialist party never took off. Kagan focused on the socialist party in New York City as a microcosm of the national movement, and sought to answer the central question, "What caused the strange death of socialism in New York City?"

And, she concludes, "The socialists' failure to maintain their momentum grew from their failure ever to achieve internal harmony."

We put a call in to Savage's people at World Net Daily to see if there was some other evidence to support the "Marxist" claim other than Kagan's college thesis, and we got no reply.

So we're left with the thesis. Here are the parts of it that have given some people pause (they're from the paper's conclusion):

"In our times, a coherent socialist movement is nowhere to be found in the United States. Americans are more likely to speak of a golden past than of a golden future, of capitalism's glories than of socialism's greatness. Conformity overrides dissent; the desire to conserve has overwhelmed the urge to alter. Such a state of affairs cries out for explanation. Why, in a society by no means perfect, has a radical party never attained the status of a major political force? Why, in particular, did the socialist movement never become an alternative to the nation's established parties?"

And this is the final paragraph:

"Through its own internal feuding, then, the (Socialist Party) exhausted itself forever and further reduced labor radicalism in New York to the position of marginality and insignificance from which it has never recovered. The story is a sad but also chastening one for those who, more than a half century after socialism's decline, still wish to change America. Radicals have often succumbed to the devastating bane of sectarianism; it is easier, after all, to fight one's fellows than it is to battle an entrenched and powerful foe. Yet if the history of Local New York shows anything, it is that American radicals cannot afford to become their own worst enemies. In unity lies their only hope."

Does this amount to Kagan showing political leanings toward socialism? Not according to Sean Wilentz, the Princeton history professor who advised Kagan on her senior thesis.

"She was interested in it," Wilentz told the New York Times. "To study something is not to endorse it."

According to a May 1, 2010, story on Kagan in the Daily Princetonian, "Wilentz defended Kagan against her critics, noting that she was adept at removing her personal beliefs from her academic research on labor and radical history.

"Sympathy for the movement of people who were trying to better their lives isn't something to look down on," Wilentz told the Princetonian. "Studying something doesn't necessarily mean that you endorse it. It means you're into it. That's what historians do."

And just to be even more clear, Wilentz said, "Elena Kagan is about the furthest thing from a socialist. Period. And always had been. Period."

Indeed, in an interview with the student paper, Steven Bernstein, a classmate who appointed Kagan to the school paper, described her politics as "progressive and thoughtful but well within the mainstream of the ... sort of liberal, democratic, progressive tradition, and everything with lower case."

In her later, professional career, Kagan aligned herself with the Democratic Party. In 1988, she was a staff member on Gov. Mike Dukakis' presidential campaign. She later served as associate counsel to President Bill Clinton, and went on to act as Clinton's deputy assistant for domestic policy. And, of course, she was nominated by President Barack Obama to serve as solicitor general last year.

Yet there's nothing in her record that suggests she's a Marxist, as Savage claimed. Yes, she wrote a paper about socialism in college. But she never said in the thesis that she subscribed to the political ideas of socialism. In fact, she mostly adopts the dispassionate tone of a historian. And there's certainly nothing in the public record to suggest she has since become one. Writing a history thesis about socialism doesn't amount to endorsing it.

So once again, we have a political commentator attacking someone as a "Marxist" with absolutely no evidence to back it up. That's not just false, it's irresponsibly so. Pants on Fire!
Michael Savage website, "Obama's Judgmental Non-Judge," by Michael Savage, May 10, 2010
United States Senate Committee on the Judiciary, Questionnaire for non-judicial nominees: Elena Kagan, Jan. 15, 2009
The Daily Princetonian, "Reserved passion: Kagan '81," by Ameena Schelling, May 3, 2010
New York Times, "A Climb Marked by Confidence and Canniness," by Sheryl Gay Stolberg, Katharine Q. Seelye and Lisa W. Foderaro, May 10, 2010
Media Matters, "NRO, Fox Nation distort Daily Princetonian article to suggest Kagan supports socialism," May 11, 2010
Princeton University Archives, "To the Final Conflict: Socialism in New York City, 1900-1933," by Elena Kagan, April 15, 1981
Browse the Truth-O-Meter
More by Robert Farley
Support independent fact-checking.
Become a member!
In a world of wild talk and fake news, help us stand up for the facts.