Stand up for the facts!
Our only agenda is to publish the truth so you can be an informed participant in democracy.
We need your help.
I would like to contribute
Obama couldn't have afforded his home without Rezko's help.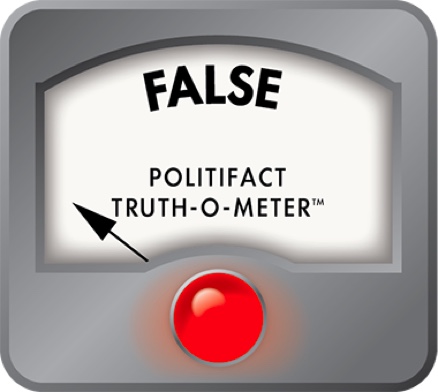 In the immediate wake of the conviction of Antoin "Tony" Rezko, a prominent former fundraiser for Sen. Barack Obama, on federal charges of fraud and money laundering, the Republican National Committee put out a news release that raises questions about whether Obama has profited from his relationship with Rezko.
"Could Obama have afforded his home without Rezko's help?" the release asks.
Obama and his wife, Michelle, purchased a century-old mansion from a Chicago doctor in 2005 for $1.65-million. On the same day the Obamas closed on their house, Rezko's wife, Rita Rezko, bought a vacant lot next door from the same seller, at the full asking price.
While the lots were being sold separately, and the seller has confirmed that the Obamas got no discount from Rezko purchasing the lot next door, the GOP news release suggests Obama flip-flopped on the issue of whether he could afford to buy the vacant lot purchased by Rezko.
"Obama originally said that he could not afford to purchase the parcel of land Rezko's wife purchased and that the house itself was already a stretch."
"But Obama later said that he did not need help purchasing 'both or either of the tracts' of land involved in the purchase of his Chicago home."
The first statement is accurate. It comes from an interview Obama had with the Chicago Tribune, published Nov. 1, 2006:
"It was 'already a stretch' to buy the house, Obama said, so the vacant lot was not affordable for his family."
The second quote is based on a Time magazine reporter asking Obama for a March 6, 2008, story: "Did you generally or expressively state a need for help in buying both or either of the tracts?" Obama: "No, I didn't need help."
This answer isn't the clear contradiction it's made out to be. Obama was not asked if he could afford to buy both of the tracts, he was asked if he ever told Rezko that he needed help buying both or either of the tracts.
In an interview with the Chicago Sun-Times in March 2008, Obama said the sellers had originally sought to sell the house together with the vacant lot next door, but when the property sat on the market for a long time, they decided to separate the lots. The second vacant lot was big enough to be developed.
So by the time the Obamas first saw the house, it was being marketed separately.
Obama has consistently said that he only ever pursued the purchase of the home, not the lot. In that context, he would have had no reason to tell Rezko he couldn't afford both lots. And with his recent book advances, he apparently had the money to buy the house without Rezko's help. (His 2005 financial disclosure form states that he received $378,239 in book royalties; and $847,167 in a book advance.) His answer to Time appears to reflect that.
The GOP appears to be parsing words in hopes of scoring a "gotcha" that just isn't there.
We rate the statement False.
GOP.com, "Obama Must Answer Questions so the American People Can Decide" June 5, 2008
Wall Street Journal, "Rezko Convicted: Obama, GOP Offer Divergent Takes" by Dan Slater, June 5, 2008
Chicago Sun-Times, "Obama cuts Rezko ties" by Chris Fusco and Tim Novak, Jan. 30, 2008
CBS2, "Obama And Rezko Linked In Real Estate Deals" by Derrick Blakley, Nov. 1, 2006
Chicago Sun-Times, "8 things you need to know about Obama and Rezko" by Tim Novak, Jan. 24, 2008
Chicago Sun-Times, "Obama on Rezko deal: It was a mistake" by Dave McKinney and Chris Fusco, Nov. 5, 2006
Time, "Interview with Obama: Still Confident" March 6, 2008
Chicago Tribune, "Rezko owns vacant lot next to Obama's home" by Ray Gibson and David Jackson, Nov. 1, 2006
Chicago Sun-Times, "Obama and his Rezko ties" by Tim Novak, April 23, 2007
Chicago Tribune, "Let's clarify the Obama deal with Rezko — a handy cheat sheet" by Eric Zorn, June 10, 2008
Chicago Sun-Times, "Complete transcript of the Sun-Times interview with Barack Obama" March 15, 2008
Chicago Sun-Times, "Obama would not pardon Rezko if elected president" by Dave McKinney, June 5, 2008
Obama '08, "House purchase and strip purchase documents"
Browse the Truth-O-Meter
More by PolitiFact Staff
Support independent fact-checking.
Become a member!
In a world of wild talk and fake news, help us stand up for the facts.