Stand up for the facts!
Our only agenda is to publish the truth so you can be an informed participant in democracy.
We need your help.
I would like to contribute
"One man was actually killed" during 2020 protests of police brutality in Raleigh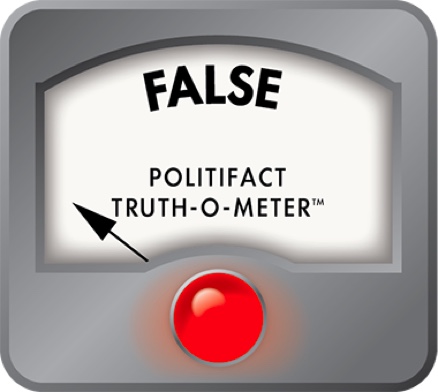 North Carolina House speaker says someone died in Raleigh protests in 2020. Police data disagrees.
If Your Time is short
NC House Speaker Tim Moore on three separate occasions has said or implied that someone died in 2020's protests of police brutality in Raleigh.
The Raleigh Police Department, which compiled a report about charges filed and injuries sustained during those protests, documented no deaths during the demonstrations.
Moore's office said he was speaking about deaths across the nation. Some ties between the 2020 protests and deaths have been exaggerated.
In a push for stricter penalties on rioters, a top North Carolina Republican is muddying the facts about protests that occurred in 2020.
The speaker of the state's House of Representatives, Tim Moore, is pushing for a bill that would make rioting a felony if it causes $1,500 in property damage or if someone is injured or dies. The bill would also enable property owners to sue rioters for damages. These are among proposals that critics see as unnecessary and potentially racist against Black protesters.
Democratic Gov. Roy Cooper vetoed a previous version of the bill after it reached his desk in 2021, claiming it would intimidate peaceful protesters. Now that Republicans have gained more power in the Legislature, though, Moore is recirculating his proposal and personally vouching for why it's needed.
During the "Tying it together with Tim Boyum" podcast, recorded at the Legislature on Feb. 7, Moore cited protests in Raleigh as an example for why more legislation is needed. Moore said he supports people's right to protest, adding: "What we do have to rein in, though, is when it becomes violent, and when it becomes destructive. We saw the riots that happened just blocks from this building a few years ago, where people were injured. I think someone was actually shot and killed, where there was significant property damage. You have businesses to this day that have not reopened because they were so severely damaged during that."
On Feb. 8, Moore made similar comments in a pair of legislative committees. He told the House Rules Committee that the Raleigh protests offered an example of protesting's good and bad. "You can look at what happened just a few blocks from where we're sitting today in 2020, where you had some people who were there lawfully protesting against an injustice," Moore said. By contrast, Moore said, "You had those who want to engage in violence, engage in destruction of property, and turn it into that. People — one man — was actually killed. You had folks who were severely injured. I saw some of this myself."
In a legislative Judiciary Committee meeting, Moore said he saw the violence "up close and personal" during protests in spring 2020. "We saw businesses ruined," he said. "We saw livelihoods destroyed. We saw people die. We saw folks get seriously injured. I would submit to you that downtown Raleigh has still not even fully recovered from what happened."
These comments stood out to PolitiFact North Carolina and WRAL, its partner that covered multiple days and nights of protests in Raleigh following George Floyd's murder by a police officer in Minneapolis in 2020. A Raleigh Police Department report on the protests from May 30 to June 7 that year mentioned property damage, violence and injuries to 14 officers. It mentioned four felony rioting charges; four charges of damage to property; and 19 charges of looting or burglary.
But that 2020 report mentioned no deaths, something Raleigh police Lt. Jason Borneo, a department spokesman, corroborated.
PolitiFact NC reached out to Moore's office about his comments. Demi Dowdy, Moore's communications director, said the speaker wasn't referring to an individual death in Raleigh — but that the 2020 protests led to at least one death.
"During his remarks, the Speaker was both recounting the events in Raleigh during 2020 protests and also referring to George Floyd protests nationwide, which often turned violent as night fell and resulted in at least 19 deaths overall," Dowdy said in an email.
Some people did die during the protests following George Floyd's death, according to media reports. Forbes reported on April 14, 2022, that 19 people died during protests over a two-week span that year. A Fox News story posted the same day as the Forbes story linked 17 deaths to the 2020 protests. 
However, a Washington Post investigation found that several of the deaths cited in those articles had little to no direct link to demonstrators. And none of the victims identified by Forbes, Fox News or The Washington Post died in North Carolina. 
After Moore's office said 19 people died in the 2020 protests, it didn't respond to questions about which specific death Moore meant as he spoke in the committee meetings.
Our ruling
Moore, as he spoke about protests in Raleigh in 2020, said "one man was killed," but Raleigh police say they have no record of anyone dying.
When pressed, Moore's office said he was speaking broadly about nationwide protests in 2020 "that resulted in at least 19 deaths overall."
That figure — 19 deaths — is a much higher count than the one death Moore mentioned in the committee meetings. And although that tally was reported by a reputable news agency, there are problems with it. Several of the deaths linked to the 2020 protests weren't committed by protesters, another reputable media outlet reported.
Moore's multiple claims that one person died — and his later statement saying 19 died — are incorrect tallies of the deaths in Raleigh, the state, and across the country. We rate it False.
Email exchange with Demi Dowdy, communications director for N.C. House Speaker Tim Moore.
Email exchange with Raleigh police Lt. Jason Borneo.
Report by the Raleigh Police Department, "A Response to the George Floyd Protest Saturday, May 30 – Sunday, June 7, 2020."
Podcast, "Tying it together with Tim Boyum," recorded Feb. 7, 2023.
Audio recording of the House Rules Committee and House Judiciary 2 Committee meeting on Feb. 8, 2023.
WRAL, "Racist, or necessary to protect property? Anti-rioting bill passes NC House after heavy debate," Feb. 8, 2023; "Raleigh police spent $1.4M responding to riots in wake of Floyd's death," Sept. 15, 2020; "Clean up begins after night of looting, fires and vandalism in Raleigh, Fayetteville," May 30, 2020; "Protests over death of George Floyd end in fires, looting, property damage in Raleigh and Fayetteville," May 31, 2020; "George Floyd protests: Peaceful crowds gather in Raleigh, Cary and Durham," June 4, 2020; "George Floyd protests: Protesters march on downtown Raleigh streets, Fayetteville Market House," June 5, 2020.
Forbes, "14 Days Of Protests, 19 Dead," posted April 14, 2022.
Fox News, "Deadly unrest: Here are the people who have died amid George Floyd protests across US," posted June 8, 2020.
Washington Post, "Few of the deaths linked to recent protests are known to have been caused by demonstrators," Aug. 26, 2020.
Browse the Truth-O-Meter
More by Paul Specht
Support independent fact-checking.
Become a member!
In a world of wild talk and fake news, help us stand up for the facts.