Get PolitiFact in your inbox.
No planes are visible in footage of the 9/11 attack.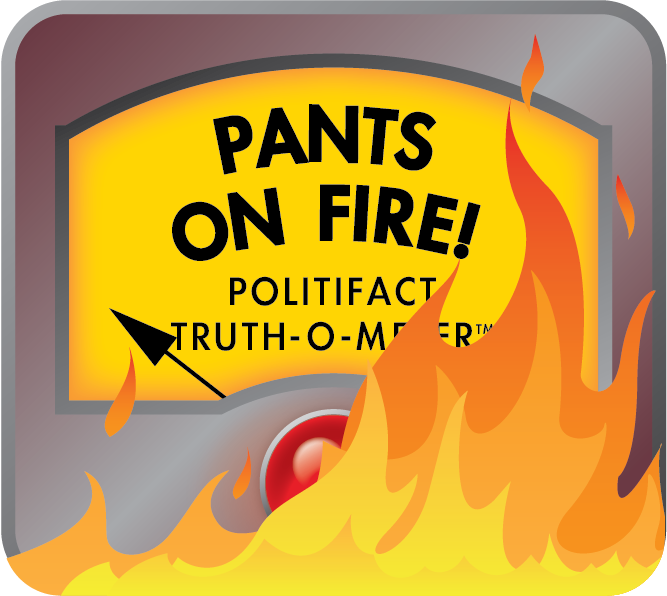 Doctored video appears to show 9/11 attack without planes
If Your Time is short
A doctored video of the 9/11 attack shows fire and smoke but not planes. In the original footage, United Airlines Flight 175 can be clearly seen crashing into the south tower.
In a video of the World Trade Center on Sept. 1, 2001, that's being shared on social media, plumes of black smoke rise from one of the towers as a fiery explosion appears on the other. It's a familiar scene for anyone who remembers watching the immediate news coverage of the attack more than 20 years ago. Only in this video, no plane can be seen crashing into the second tower and causing that burst of flames. 
"9 1 1," reads a recent Facebook post that shared the video. "Good luck looking for those planes… They censored well, but not long enough: they did not think that truthers would post their videos years later."
This post was flagged as part of Facebook's efforts to combat false news and misinformation on its News Feed. (Read more about our partnership with Facebook.)
This video has been edited to scrub the plane from the footage. 
You can see United Airlines Flight 175 crashing into the World Trade Center's south tower starting at about the 1:50 mark of this video shot by WPIX Channel 11 cameraman Keith Lopez. 
Lopez recounted the experience in a 2002 interview with the New York Observer. 
"Through his lens, Mr. Lopez's eye was fixed on the north tower," the story says. "When the south tower burst into flames, he thought he'd seen a bomb explode. Only later, when he paused to rewind the tape — he was worried he'd forgotten to press the record button and missed the explosion — he saw the airplane." 
Lopez's recording isn't the only footage of that moment. Other examples include this still from a video by Evan Fairbanks, this photo from the New York Times and this live broadcast from CNN.
This is an incident that was well-documented, investigated and witnessed live by people who were on the ground in New York City and others who were watching TV as the attack unfolded. Nearly 3,000 people died and more than 6,000 others were injured that day, when members of the Islamist terrorist organization al-Qaeda who intentionally targeted the U.S. 
According to a report on that day's events by the bipartisan 9/11 Commission, the first sign something was amiss on United 175 was at 8:47 a.m. when the plane changed beacon codes twice in a minute and then, a few minutes later, deviated from its assigned altitude and ignored New York air traffic controllers' repeated attempts to contact it. 
At 8:52 a.m. one of the passengers called his father and said, "I think they've taken over the cockpit — an attendant has been stabbed — and someone else up front may have been killed. The plane is making strange moves. Call United AIrlines — tell them it's Flight 175, Boston to LA." 
This Facebook post and video is not accurate and makes a ridiculous claim. That's our definition for Pants on Fire!
Facebook post, May 11, 2022
YouTube, Keith Lopez' WTC 9/11 Video (Enhanced Video/Audio & Doubled FPS), visited May 16, 2022
YouTube, 9/11: Second plane hits South Tower, Sept. 9, 2011
New York Observer, Channel 11 Cameraman–Granddad Won Pulitzer–Captured Terrible Moment And Never Recovered, Sept. 16, 2002
National Geographic, This Never Before Seen Photo Captures Grief of 9/11, Sept. 9, 2016
New York Times, Witness to Apocalypse, Sept. 8, 2011
The 9/11 Commission Report, July 2004
Browse the Truth-O-Meter
More by Ciara O'Rourke
Support independent fact-checking.
Become a member!
In a world of wild talk and fake news, help us stand up for the facts.