Get PolitiFact in your inbox.
The presence of apes calls into question the concept of evolution.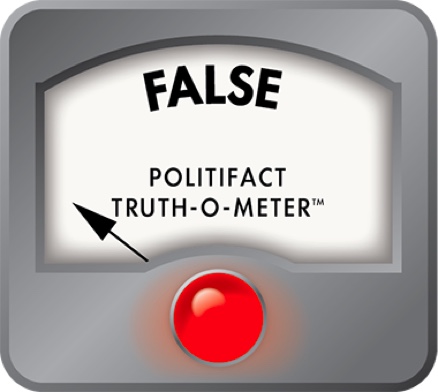 Herschel Walker misconstrues evolution of humans, apes
If Your Time is short
Humans and the apes known today both evolved from ancient apes, who are now extinct. This split occurred between 6-8 million years ago based on genetic and fossil evidence.

Over time, humans and apes have been evolving in their own ways to adapt in their respective environments.
Herschel Walker, the former Georgia football star vying to join the U.S. Senate, questioned evolution during a recent church appearance.
"At one time science said, man came from apes. Did it not?" Walker said at Sugar Hill Church in Northern Gwinnett County, outside of Atlanta, Ga., on March 13. "If that is true, why are there still apes? Think about it."
Walker, a former NFL player, is seeking the GOP nomination to challenge Democratic Sen. Raphael Warnock in the November election.
Walker's skepticism misconstrued how evolution theory works, so we wanted to talk to experts who could break it down.
Humans and modern-day apes both evolved from ancient apes, who are now extinct. Anthropologists using genetic and fossil evidence pinpoint it between 6-8 million years ago. Humans and the apes seen today evolved differently over time.
Jessica Thompson, an assistant professor of anthropology at Yale University, said to think of evolution not as something linear, but rather as a series of splits.
"Just as how one person can have many children, and those children can have many children, none of those people will be exactly the same as the others, but they will all still be closely related. As the generations pass, they become less and less closely related in terms of shared genetic material. And also, they will start to look more and more different from one another," Thompson said.
For example, if a person had brown hair, some of their descendants would also likely have brown hair. But it's unlikely every one of their descendants would have brown hair; some may have blonde hair or red hair.
"You would not ask, 'If all these red-haired people descended from a brown-haired person, then how is it possible to still have brown-haired people around today?'" Thompson said.
The apes alive today are not the same kinds of apes that were alive millions of years ago. As apes evolved, they followed their own trajectories and did not develop the same characteristics as humans, such as walking upright.
It's a misconception that every animal is evolving with the goal of becoming human or more human-like.
"Walking upright would not have been the best solution for every animal. In fact, humans are rare for evolving this particular adaptation at all," Thompson said.
In 2016, PolitiFact fact-checked a similar claim by conservative radio host Rush Limbaugh. While discussing the incident of a boy falling into a gorilla enclosure at the Cincinnati Zoo, Limbaugh questioned why Harambe, the gorilla that was shot and killed during the incident, had not evolved into a human. The presence of gorillas doesn't negate the concept of evolution. Modern-day gorillas and modern-day humans both evolved from a common ape ancestor. PolitiFact rated Limbaugh's claim False.
Evolution is often called into question in a religious context, but evolution does not necessarily contradict Christianity. A number of influential Christian scholars and leaders believed in both the science of evolution and God.
"The Big Bang, which nowadays is posited as the origin of the world, does not contradict the divine act of creating, but rather requires it. The evolution of nature does not contrast with the notion of creation, as evolution presupposes the creation of beings that evolve," Pope Francis said in 2014.
Walker's campaign declined to comment specifically on his remarks about evolution.
Our ruling
Walker talked about the presence of apes to question the concept of evolution.
Genetic and fossil evidence show that humans and apes both exist today because they evolved 6-8 million years ago from a common ape ancestor. Over time, humans and apes followed separate evolutionary trajectories to develop their unique characteristics known today.
We rate this claim False.
YouTube video, March 13, 2022
Twitter post, March 15, 2022
Email interview, Jessica Thompson, assistant professor of anthropology at Yale University, March 16, 2022
Email interview, Mallory Blount, spokesperson for Herschel Walker's campaign, March 16, 2022
HuffPost, "Herschel Walker Skeptical Of Evolution: 'Why Are There Still Apes? Think About It'," March 15, 2022
The Washington Post, "Dear Science answers your questions about evolution," July 25, 2016
Biologos, "Famous Christians Who Believed Evolution is Compatible with Christian Faith," Aug. 8, 2018
Catholic News Service, "Francis inaugurates bust of Benedict, emphasizes unity of faith, science," Oct. 27, 2014
PolitiFact, "Rush Limbaugh asks why Cincinnati Zoo gorilla hadn't evolved into a human," June 3, 2016
Browse the Truth-O-Meter
More by Sara Swann
Support independent fact-checking.
Become a member!
In a world of wild talk and fake news, help us stand up for the facts.