Get PolitiFact in your inbox.
Says Joe Biden said, "the Germans bombed Pearl Harbor."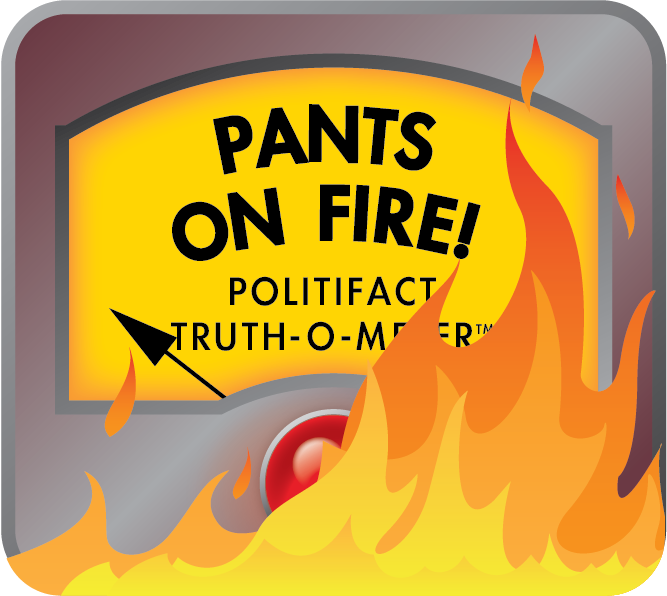 No, Joe Biden didn't say the Germans bombed Pearl Harbor
Former Vice President Joe Biden is officially running for commander-in-chief, and the memes are coming in hot.
"I am an optimist because the American people — given half the chance — have never, ever, ever, ever let their country down," reads the text over a picture of Biden that appeared on Facebook on April 29. "Even after the Germans bombed Pearl Harbor."
This post, which attributes the quote to Biden, was flagged as part of Facebook's efforts to combat false news and misinformation on its News Feed. (Read more about our partnership with Facebook.)
Biden's campaign didn't immediately respond to an email from PolitiFact asking if the quote is authentic. We did not find that it is.
Biden has called himself an optimist before. In 2010, for example, as he gave a speech about U.S.-Israeli relations, but he was talking about "the prospects for peace," not World War II. Or in October 2018, when speaking at Youngstown State University in Ohio.
"I am an optimist," the Vindicator quotes him as saying. "I am an optimist because I know the history of the journey of this country … We have always had faith in the ability of ordinary people to do extraordinary things."
But we didn't find evidence that Biden ever blamed Germany for the Pearl Harbor bombing. (Japan was responsible.) When we searched for the quote in connection with Joe Biden in Nexis, a database of news stories, there were no results. Looking for news stories connecting the former veep to Germany and Pearl Harbor, we turned up instances of other politicians erring on the attack's history.  
In 2012, Keith Ellison, then one of Minnesota's congressmen, said "they attacked Pearl Harbor" on Fox News as Bill O'Reilly talked about Nazi Germany.
In 2017, President Donald Trump misquoted Franklin D. Roosevelt, who on Dec. 8, 1941, called the bombing a day earlier "a date which will live in infamy." (Trump tweeted, "'A day that will live in infamy!'") That same year, Melania Trump tweeted about the attack and said it occurred in November before reposting the message with the right date, Politico then reported.
We also found a 2014 Christian Science Monitor story that wonders if Joe Biden is the John Belushi of the Democratic Party. In it, Washington editor Peter Grier quotes a rousing speech Belushi gives in his oft-quoted role as John "Bluto" Blutarsky in the movie "Animal House." Writes Grier:
With Democrats on the verge of a possibly deflating vote, Mr. Biden played the role of defiant cheerleader this weekend. He sat down with CNN's Gloria Borger and said he's not buying all those forecasts that show the GOP making big gains.
"I don't agree with the odds makers," said Biden. "I predict we're going to keep the Senate."
OK, so Joe was not as worked up as John Belushi in his famous "Animal House" speech. ("Nothing is over until we decide it is! Was it over when the Germans bombed Pearl Harbor? (Expletive) no!")
We rate this Facebook post Pants on Fire!
Browse the Truth-O-Meter
More by Ciara O'Rourke
Support independent fact-checking.
Become a member!
In a world of wild talk and fake news, help us stand up for the facts.