Stand up for the facts!
Our only agenda is to publish the truth so you can be an informed participant in democracy.
We need your help.
I would like to contribute
Ohio derailment is just the latest serious industrial accident in the U.S.
After a train carrying hazardous chemicals derailed in East Palestine, Ohio, and ignited a fire, authorities issued evacuations and implemented a controlled release of the chemicals.
The Feb. 3 derailment set off investigations and raised questions about how serious its impacts will be on local residents and the environment.
Although no one was injured or killed as a result of the derailment, experts say it's too soon to know whether the disaster will produce fatalities, serious illnesses or widespread environmental damage.
As alarming as news about the accident in East Palestine is, a look back at history shows that it is not unprecedented. Over the past century, dozens of industrial accidents have killed thousands of Americans.
Here, we've collected some of the most serious examples in recent decades. Though the list is not comprehensive, the first section includes a selection of industrial incidents that killed and injured multiple people. The second section lists incidents that had a significant impact on the environment and in some cases, also included fatalities. We have separately provided a rundown of U.S. rail accidents.
Selected U.S. industrial accidents
1919: Great molasses flood, Boston. 22 dead, 150 injured. A storage tank collapsed, sending a wave of molasses 15 to 40 feet high through the city's North End neighborhood, destroying several blocks and drowning pedestrians.
Selected U.S. environmental incidents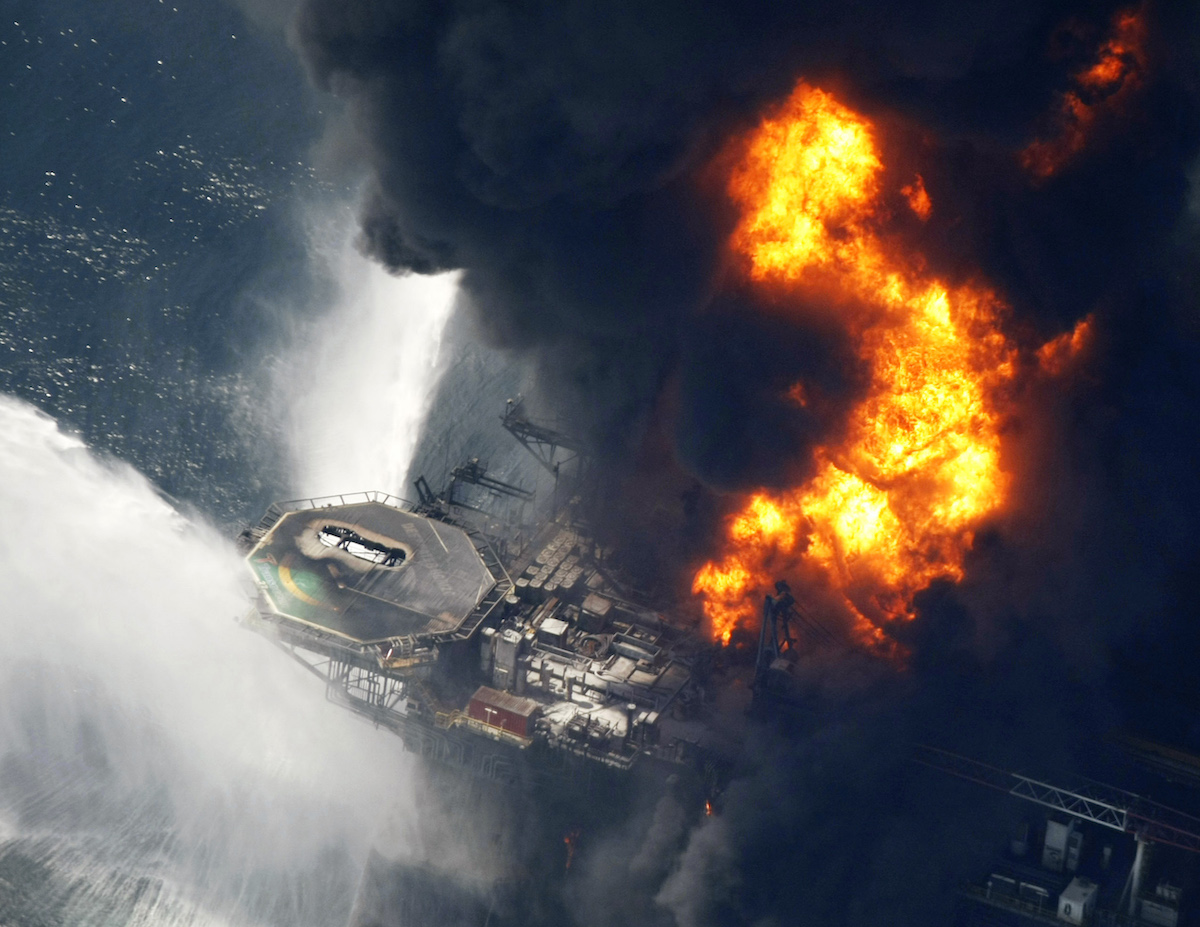 The Deepwater Horizon oil rig burns on April 21, 2010. (AP)
2010: Deepwater Horizon oil spill in the Gulf of Mexico. The largest marine oil spill in history, caused by an explosion on the Deepwater Horizon oil platform that killed 11 people and injured 17.
2013: Honolulu molasses spill. Approximately 233,000 gallons of sugarcane molasses spilled into Honolulu Harbor during ship loading. The discharge killed some 25,000 fish in the harbor and damaged coral reefs. 
2014: Elk River chemical spill, Charleston, West Virginia. Some 10,000 gallons of an industrial chemical spilled into the Elk River upstream from the Kanawha County municipal water intake in Charleston, West Virginia, which served nearly 300,000 people.
2015: Gold King Mine spill near Silverton, Colorado. An Environmental Protection Agency crew inadvertently released 3 million gallons of contaminated wastewater from the mine, which washed through Durango and eventually to Lake Powell, about 300 miles away. 
2015: Train derailment in Mount Carbon, West Virginia. A train carrying crude oil derailed.
RELATED: The Ohio train derailment: What we know about health, environmental concerns
RELATED: We've seen reports of three train derailments this month. Is this normal?
Sources linked in article
Browse the Truth-O-Meter
More by Louis Jacobson